Coaches and therapists often overlap in what they offer clients. Understanding how they differ and articulating what you need can help you decide if coaching or therapy is better for you.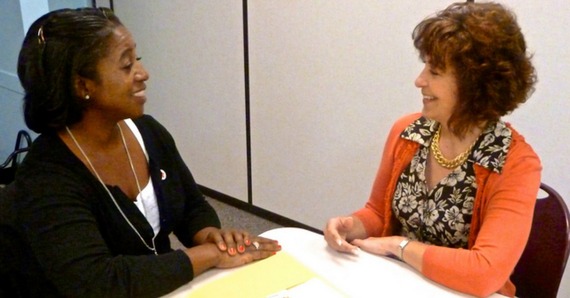 There are times in life when you need something more than the support of friends and family. Perhaps you want help to break a habit or meet a goal. Or maybe you want to examine and resolve deeply personal issues with someone who will listen to you without judgment.
Whatever your motivation, it can help to talk to a professional. A UCLA study showed that when you verbalize your feelings, it makes them less intense. But who should you talk to? Would a life coach or a therapist be more appropriate?
Coaches are useful for people looking to reach a specific goal or break a habit, often in a particular area, like health or career. Therapists generally address long-term emotional issues or problems, like trauma, addiction, anxiety, and depression. But these are generalities, and often a therapist may act as a coach and a coach may offer therapeutic support. The best thing you can do is get clear on your needs and goals and then do the research to find the right coach or therapist for you.
Do You Need to Climb Out of a Hole or Climb a Mountain?
The Differences Between Therapy & Coaching
In the book Coaching for Transformation, coaching is defined as "a partnership that maximizes human potential." Coaches focus on "partnering with clients in a thought-provoking and creative process that inspires them to maximize their personal and professional potential," according to the International Coach Federation (ICF), the oldest and largest professional coaching organization. This description also fits for most therapists, too.
The American Psychological Association defines a therapist as someone who "provides a supportive environment that allows you to talk openly with someone who is objective, neutral, and nonjudgmental." Which is also true of most coaches.
Richard Michaels, a Gestalt therapist and a life and executive coach, says that while both modalities "work to increase awareness: self-awareness, self-understanding, and emotional awareness.... The role of the client is more active [in coaching]. In therapy, you have more interpretation of what's going on and more focus on your family of origin." He describes many of his clients as high-functioning individuals who are ready to go deeper in some part of their life.
Madhu Maron, a human resources professional who now works as a life coach, says, "The [coaching] client is really longing for a change--[they have] a persistent deep, important longing," she says. "It's something like, I want to be healthier, get a new job, or have a better relationship. They can be very effective in certain parts of their lives, but not effective in this one area."
Therapist and life coach Lisa Marie Bobby explains the difference this way: if you are dealing with depression, anxiety, addiction, trauma, emotional issues, or other problems that leave you feeling trapped in a hole, a therapist is probably the best person to help you climb out of it. Once you're out of the hole and on level ground, a coach can help you climb whatever mountain you wish to climb, usually in an effort to improve your circumstances or have greater success in areas like career, relationships, or health.
Vetting a Coach or Therapist
Do Your Homework & Get Surprisingly Fast Results
Once you've identified if you need help getting out of the hole or are ready to climb a mountain, you'll probably want to do some research and interview potential therapists and coaches to find someone who offers what you need. There are a wide range of therapies and coaching practices--being an informed client and asking questions up front to find the best match will save you a lot of time and money.
There are hundreds of styles of therapy, so if you don't have the time or inclination to explore the options, you might begin with an online directory to find therapists near you or ask friends for recommendations.
Therapists refer to themselves in many different ways. To be a psychologist, psychoanalyst, psychiatrist, or social worker requires an advanced degree and a license. To be a therapist, counselor, or psychotherapist may or may not require advanced training and a license, depending on your state. If credentials are important to you, you should ask and not assume.
Life coaches are not required to have any training. Many coaches complete training programs, and groups like the International Coaching Federation are working to standardize credentials in the field, but currently anyone can call themselves a coach.
To find a coach, begin with an online search for coaches who focus on the area you want to address. Ask friends and colleagues for recommendations. Most coaches (and many therapists) work remotely with clients via phone or Skype, so location is not necessarily an issue.
Whether you decide on therapy or coaching, results often come relatively quickly. One study found that most people feel better with about 10 therapy sessions, while another said that 88 percent therapy participants reported improvements after one visit. So while it may take you some time to find the right coach or therapist, once you do you're likely to notice changes fast.
© 2016 Omega Institute for Holistic Studies, Inc. All rights reserved.
Related