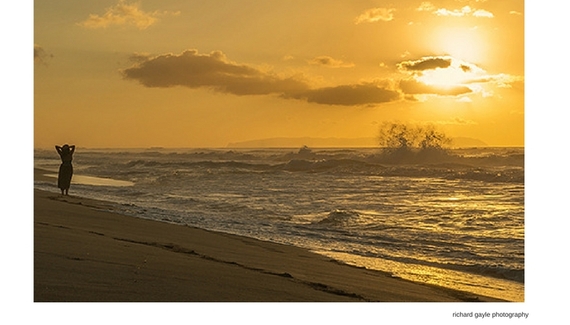 I would be remiss to not talk about relaxing during these summer months. The weather alone is conducive to laziness, vacations, and rest. This is the time of year when business, people, and schools all tend to slow down a bit.

But are you really slowing down? Or just entering a different chapter called busy relaxation?

Let's look at our relaxation process.

First, we drag ourselves through a work week of hell - the dreaded 'week before vacation'. We stuff two weeks of work into this week to allow ourselves a week 'off'.

If you do the math on that, you'll realize you don't actually get a week off.

Then, there is the vacation preparation. Packing, travel, pet sitters. Sure there is an element of excitement in preparing for time away from home. But there is also a lot of stress.

Finally, we are 'on vacation'! For many of us, this means extended family time.

Be honest. While spending time with the extended family is a wonderful thing, it's not necessarily the most relaxing activity we could choose.

Then there are tours, activities, relaxing days at the beach with everyone else who is on vacation. Great food, abundant shopping, late nights in front of the campfire. Early sunrises, long walks, movies, summer camp activities.

Life is good.

But have we really slowed our life down when we are on vacation?

This past weekend Rj and I canceled our plans so that we could slow down. Slowing down wasn't really the genesis of our decision, but slowing down became the reward for our decision.

We had an art fair scheduled. For the record, art fairs are a source of revenue for Hilgendorff enterprises. Cancelling an art fair appearance was potentially a direct hit to our income. A big decision.

But we have been on the road for the past two months. I had just finished a large piece of coaching work and needed some down time to refresh my energy. We also needed some scheduling flexibility for the week to deal with life stuff.

And the lawn needed to be mowed.

Good reasons for sure! But, because there was a potential income hit, we felt the need to make this down time productive, so we didn't 'waste our newly freed up time.' Yes, I actually said those words.

So we scheduled relaxation activities. A movie, a trip to the beach, errands that had been piling up, a hike, a bike ride, and I started lining the healthy home cooked menu for the weekend.

The first to go was the trip to the beach - too crowded, stressful to find parking. Then the movie - it'll be in theaters next week. Too hot to hike, we slept through our bike ride, and my gorgeous healthy menu took a back seat to a night out for pizza with friends.

Errands did get done. As did hours of planning our hiking vacation in September. We slept without an alarm to wake us up (hence the death of the bike ride). Oh, and the lawn was mowed.

And I sat for hours on our deck just looking at our beautiful yard, feeling the breeze, smelling the summer outdoor smells. I didn't read a book. I didn't peruse Facebook. I didn't finish the second bedroom build out project that has been on my list for months.

I slowed down. Seriously. Almost to a stop!

At first it felt strange. There was no prep required for this act of slowing down. No beach bag packed, no picnic lunch, no special outfit. Then the realization that I was relaxing! Relaxation files filtered in from my brain - I must need to read a book. Or go for a walk. Or do other relaxing things that will make me feel more relaxed.

Just thinking of all these relaxing things I should have been doing was exhausting!

So I fought the urge and just sat. I had a wonderful internal struggle with my brain and finally won. We just sat together. My body slowed down. I even closed my eyes and dozed off. Dishes went unwashed. Beds went unmade. Laundry stayed dirty for one more day. Emails went unanswered. Calls were rescheduled.

Slowing down was the hardest thing I had done in months.

But Monday morning came along and both Rj and I were ready. Even looking forward to 'getting back in the groove'. We had a new energy. We had a desire to dive back into our regularly scheduled lives. I felt a calmness to myself that I hadn't felt in a long time.

We could have just relaxed. But we decided to do better. We Slowed Down.

If you do nothing else...
If you haven't slowed down in a while, find two days to do so in the next month. Yes, you need more than one day. The first day you'll feel guilty and will need to fight the urge to do relaxing things. The second day you'll understand the difference between relaxing and slowing down.
If you have scheduled vacation time, make sure to get some slow down alone time if possible. Sit and stare. Have no plans. Do no activities. Save the scheduled relaxation for later.
Calling all HuffPost superfans!
Sign up for membership to become a founding member and help shape HuffPost's next chapter