I've often been asked about the value of purchasing "wedding insurance" by my clients. My honest answer was always that if you are the type of person who buys insurance every time you buy a plane ticket, then you probably should investigate and consider investing in insurance for your wedding if it will make you feel more secure.
Here's the thing, most of the time I plan weddings on a tropical island off the coast of another Caribbean island. If we get hit by a hurricane and have to cancel a wedding (hasn't happened yet), all of your vendors are going to work with us to reschedule because nobody wants to half-ass your wedding with limited power/water/etc. So that's not the problem really. Unless of course, you're worried about having to change your flights should that happen -- and in that case, you should have bought the airline insurance they always offer when you're buying your ticket.
As a wedding planning company, I carry insurance that covers me and my staff at our events. However, when your guests (or the bride and groom or their families) do something stupid that results in damage or liability then that responsibility falls back on the bride and groom.
-44 percent involved vendors who were hired and didn't deliver as promised
-28 percent involved property damage to the venue that was related to the wedding (See how many wedding guests are misbehaving and being down-right destructive?)

-8 percent resulted from sickness or injury to the bride or groom, or member of the wedding party, resulting in a postponement or cancellation.
-6 percent of claims were things like unexpected military deployments and, get this, "problems with the bridal party attire."
That last one made me laugh because I've planned a lot of weddings and I've heard a lot of wedding gown and bridesmaid dress horror stories, but none of my brides would have ever considered postponing or cancelling the wedding because of it. They just got another dress.
Okay, but let's look at the first two numbers. Vendors who don't deliver can be a problem, especially if you're not using a reputable wedding planner's recommended vendors and are winging it in a destination you don't know, working off the Internet or a random list provided by a hotel to find the people who will make your biggest day possible.
I'd be interested in knowing more about the bar being set here as far as what "delivered as promised" means only because I've twice in my career had brides accuse me of not "being there emotionally" for them on the wedding day (because I was busy directing crews lighting tents and setting up the actual wedding and reception). I wonder if a bride who felt I didn't hug her enough when her mother was being mean would be able to recover damages through a wedding insurance policy? Would be interesting to see how far these things really go. And what about a legit cake-tastrophy? We've never had one unfixable before the wedding but still -- if somebody kicks the cake table and down it all goes, does wedding insurance cover a clumsy guest? Because clearly the vendor delivered.
My favorite number was the 28 percent of claims involving damage to the venue itself. You do understand that expensive damage doesn't just happen at a wedding, right? It takes drunk guests banging on furniture, throwing things in the swimming pool and really making an effort to behave like complete jackasses to do the kind of damage that would require the bride and groom to need insurance.
With that said, I'm starting to think it's not a bad idea. After some recent outrageous behavior, we had to institute a new damage agreement and liability waiver for all of our clients. We never needed it for almost eight years, but now we do. If clients must accept responsibility (which they must when working with us) for anything that is broken or ruined by their guests, maybe having a backup policy to cover their butts is a good idea.
A little research taught me that you can up the basic policies if you have specific concerns about specific issues -- and that just depressed me again. I've done a lot of talking with industry colleagues lately. Both stateside and at other destinations. Across the board, we've all noticed a sincere increase in the level of inebriation and volatility for wedding guests at events. The drunker they get, the more out of control they behave. They more badly they behave, the more likely they are to do something stupid like throw furniture -- or your wedding planner -- in the swimming pool. It's all fun and games til the person tossed in the pool was holding a cordless microphone and wearing thousands of dollars in electronics. When that happens, a prank becomes a very expensive liability to the bride and groom. Not to mention an assault.
I actually found it very heartening to see that legit companies like Travelers are offering a "Wedding Protector Plan." In my early years as a planner, I saw a lot of bunk wedding insurance out there and that's why I didn't want to recommend it to anyone. No matter what company you choose, you have to have a clear understanding of what exactly the policy covers, and what it does not. You may need to add riders or other insurance if you're very, very concerned, or if your venue requires you to cover certain things. Every company offers different benefits and different pricing. Do your homework!
It's important to note, for example, that cancelling your wedding because the bride and groom break up is NOT covered by most wedding insurance policies.
"Travelers' Wedding Insurance Policy does not provide coverage if anyone decides not to proceed with the wedding. From our perspective, 'change of heart' is not an insurable circumstance. Couples should think about both the financial and emotional investment that a wedding entails before they get too far down the road in planning their long-term life together," advises Ed Charlebois, Vice President of Personal Insurance for Travelers.

So do I recommend wedding insurance now? I'd say that if you're the kind of person who likes to insure everything, build it into your budget. If you're working with a reputable wedding planner who has no concerns about vendors not performing and already has things that hold you accountable for your guests' behavior, you should take a look at everything and make a decision about whether it's worth it or necessary for you. Ask your planner what he or she thinks. I found the numbers about the claims made to be absolutely fascinating, and I think it's educational information to help you decide whether wedding insurance is something you want to build into your own wedding budget.
There are a lot of companies out there offering wedding insurance now and you should compare the benefits and the costs before making a decision. If you happen to live in the UK, for example, The Money Super Market offers a cost comparison of wedding insurance available in that region. There are other sites out there for the same sort of information all over the world if you do a little digging.
Until next time, happy wedding planning from Weddings in Vieques and Sandy Malone Weddings & Events!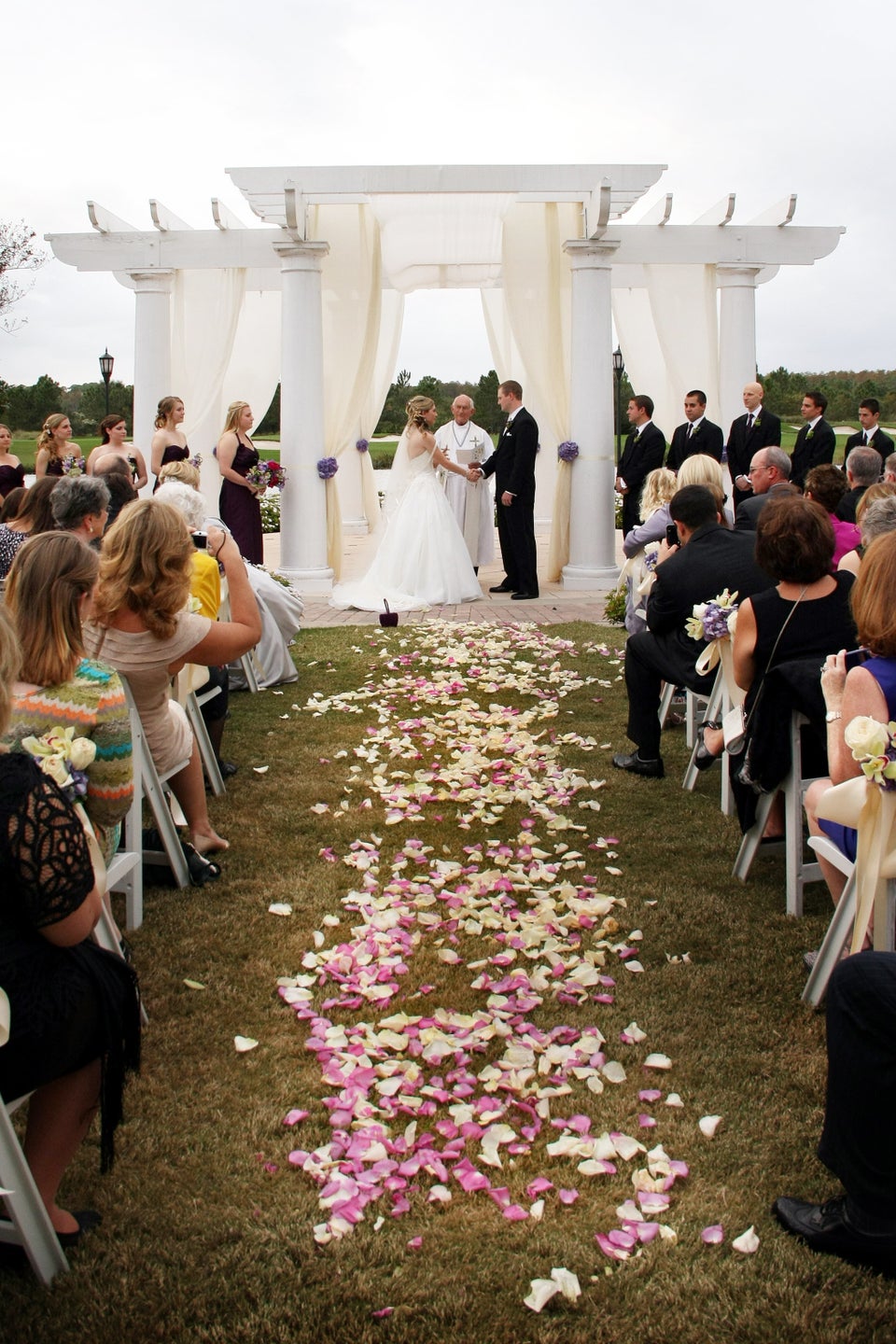 Best Ways To Save On Your Wedding Budget