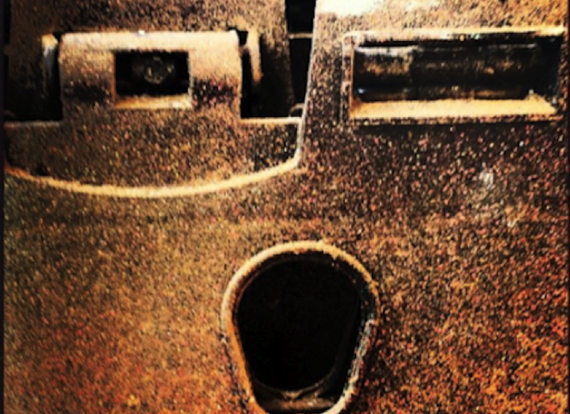 By Alex Regenstreich, Iseefacestoo
"The real voyage of discovery consists not in seeking new landscapes, but in having new eyes." - Marcel Proust
I launched my business on Shopify to share images of faces found in everyday objects. This is why I did it.
Standing in Bloomingdale's in New York City, I noticed a handbag that looked like a "face." I was with a friend who worked in apparel and had seen that famous Celine bag hundreds of times but until then had never seen the face. Delighted by this discovery, we began seeing and documenting faces in objects everywhere we went. And a funny thing happened. The more we shared seeing faces in objects with others, the more people confessed, "I see faces too!"
There have been a lot of viewpoints about this phenomenon known as pareidolia, or seeing patterns in random data. Scientist Carl Sagan proposed that human beings are hard wired from birth to identify the human face as a survival technique. Picasso once sent a photo of an African Hut to Dalí because he thought it looked like a face profile turned sideways. The New York Times, The Atlantic and National Geographic have all written about this.
"Let the beauty of what you love be what you do." - Rumi
As my interest grew with each new face picture, I was at a crossroads in my career. After six years working in ad sales, for other people's visions, I was ready to experiment with a vision of my own. If time is our most valuable commodity, shouldn't we be pursuing things that we love? What if we began to see life as an experiment, where our biggest failure is never pursuing what we are interested in?
Last year, I attended a 10-day life accelerator in San Francisco called The Bold Academy, where mentors shared their entrepreneurial lessons. The lesson that resonated most with me was my friend George Zisiadis' talk, "Take Your Ideas Seriously."
He outlined the following steps for doing what you love and taking your idea seriously:
Write your ideas down (to remember them).
Share, Share, Share (to network with other people that can help).
Prototype it (as quickly as you can).
Project-ify it (so that your projects have a start and end date).
Set a date. Or as George said, "Your project will be ready when it's the premiere, they won't premiere when they are ready."
These steps have helped me tremendously. When I was figuring out what to do with my life, I wrote down all of the things that interested me. When I kept coming back to taking pictures of faces in found objects, I shared that with as many people as I could.
One of my friends happened to work at a local printer and publisher, so I made a pact with her to make ONE prototype of a book of found faces as soon as I could as a small project. Then, I set the launch date as May 31st 2014, which is the end of the Shopify Build A Business Competition.
I am entering with Iseefacestoo, offering whimsical merchandise and a curated book of your face images from around the globe. I don't know what the next step will be, but following these steps has helped me to navigate the uncertainty.
"Follow your bliss and don't be afraid, and doors will open where you didn't know they were going to be." - Joseph Campbell
I believe we all have ideas and things that we are passionate about, but taking an idea seriously is one of the scariest things we can do. It leaves us vulnerable to rejection and looking foolish. By taking habitual action and sharing our ideas with the world, we conquer our fears and move one step closer to making our dreams our reality and gaining valuable feedback to at least know that we tried.
We've decided to commit 10% of our profits going to FACES SF, a non-profit that has been serving San Francisco's most vulnerable children and families for over 170 years, providing child development programs that will teach and support the next wave of dreamers and doers.
A friend asked me, "Why faces? Why does this matter?" For me, finding a face in an object is fun but it is really a metaphor for how we choose to see the world. Once you start to see a face in an object, it cannot be unseen. The same goes with what we choose to pay attention to; because that is what we will see.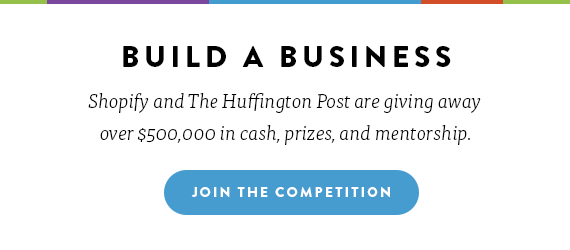 This year, Shopify's Build A Business Competition is bigger than ever. Shopify is giving away more than $500,000 in cash, prizes and mentorship in its fourth annual competition. Contestants create a store and try to sell the most in their category for a chance to win $50,000 and a VIP trip to NYC to meet their mentor.
Calling all HuffPost superfans!
Sign up for membership to become a founding member and help shape HuffPost's next chapter