The Natural Resources Defense Council has released it's annual survey of water quality at U.S. beaches. You may be astonished to learn that some of America's most popular beaches are also among the most polluted. Results of this year's report show that the Great Lakes earn the dubious honor of being the dirtiest beach region in the country with 18,000 closing and advisory days for the fifth consecutive year.
For 20 years the NRDC has monitored water quality and reporting standards for the nation's beaches. They have developed a five star rating system to grade beaches based on yearly water quality standards, three year historical performance, testing frequency, advisory compliance and postings. States with beaches performing the poorest include Florida, Maine, Mississippi, North Carolina, New York, Rhode Island and South Carolina. While cleanest beaches can be found in Minnesota, New Hampshire, California, and Alabama. Sadly the stellar record of Gulf Shores Public Beach Alabama has been devastated by the Gulf oil spill.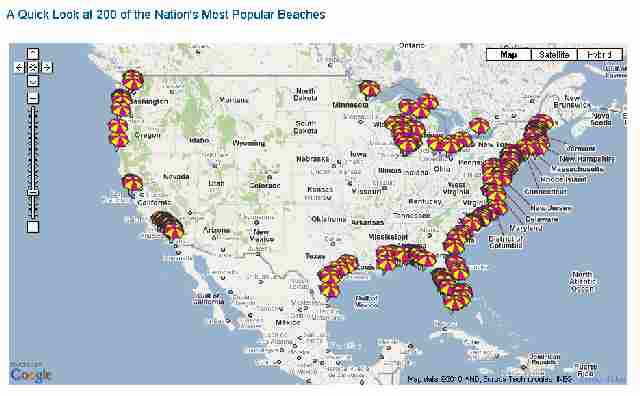 So how is an unsuspecting sun bather to find the cleanest beaches in their area? The NRDC has posted a terrific interactive online map that shows the ratings at 200 of the nations most popular beaches. Simply click on the beach umbrella to see the area's star ratings. Or you can find a more in-depth analysis by accessing beach reports listed by State.
Until this year, the cause of most water contamination has been bacterial pollutants that put swimmers at risk for skin rashes, pinkeye, respiratory infections, meningitis and hepatitis. These contaminants are most often introduced into the water by poorly designed sewage treatment systems and stormwater run off. This spring we are all painfully aware of a new beach polluter, the Gulf Oil Spill. Beaches across the Gulf states have been closed for swimming and fishing as the oil comes ashore. To address everyone's concerns, the NRDC has published a map dedicated to tracking beaches affected by the oil spill.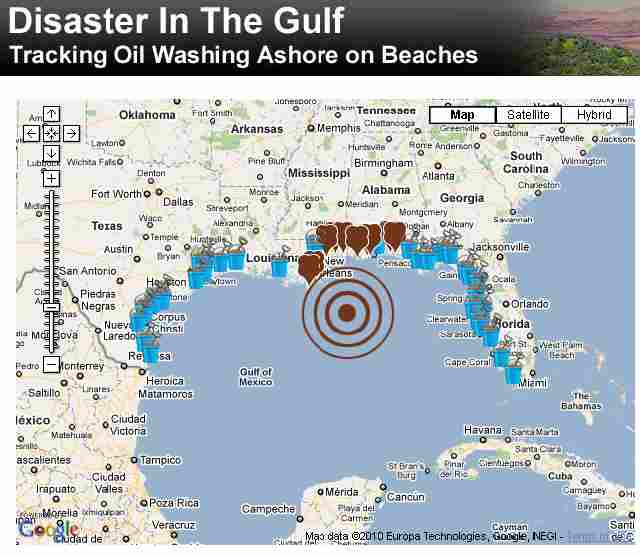 The NRDC advises beach goers to pay attention to signs posted at swimming areas that concern water quality. Swimming in contaminated water can result in serious health issues. As a general precaution they recommend avoiding swimming at beaches for at least 24 hours following a flooding rain. With the help of the NRDC, we'll all find cleaner, safer waters to swim in the summer.