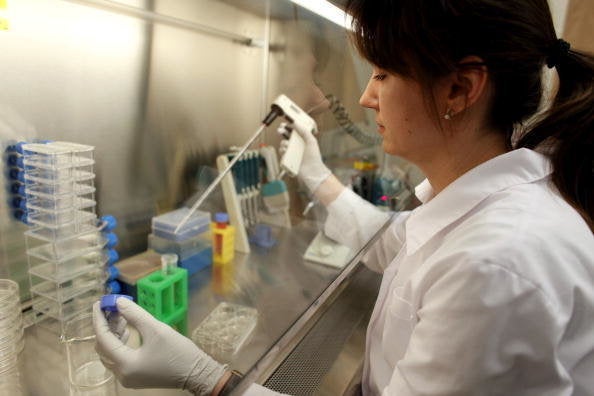 Two years ago I donated 6,000,000 stem cells to an unrelated recipient who was diagnosed with leukemia. I didn't know his name, where he lived or who he was. I had joined the National Marrow Donor Program's Registry when I was 19, but never thought I'd get the call since my Korean and Jewish background isn't exactly common and most matches occur because of a shared ethnic background. But in December of 2006, right before the holidays, I got the call that would change my life - and my recipient's - forever.
All I was told was that this man was 29 years old and dying. I was the exact same age, but I was perfectly healthy, working as a journalist in Los Angeles and interviewing the world's most interesting and glamorous people. A few weeks later I was at UCLA Medical Center donating stem cells for eight hours. It didn't hurt, it wasn't scary and yes, I would do it again - in a heartbeat. Maybe you've never heard of the Registry. Or perhaps you have a misconception that it's painful to donate. I'm here to tell you that it's not. So why not join and have the chance to save a life?

This week, the National Marrow Donor Program renames its donor and umbilical cord blood registry, Be The Match. "There's a lack of accurate information regarding the procedures and the need," says National Marrow Donor Program Account Executive of Recruitment Anna Marie Cruz. "People are always shocked to discover that stem cell collection is the more common procedure used today and how simple it is to complete the marrow collection, which is the other possible procedure."
With so many different tissue types in the world, the challenge of finding the perfect match for a dying patient is hard to comprehend. The more people who join the Registry mean the more recipients who will get a second chance at life. "Be the Match is a call to action," says Jeffrey W. Chell, M.D., and CEO of NMDP. "You could be the one to save a life." Since tissue types are inherited, patients are most likely to match someone of their own race or ethnicity. There is a desperate need for African American, American Indian, Asian, Native Hawaiian or Pacific Islander, Hispanic or Latino and multiracial donors.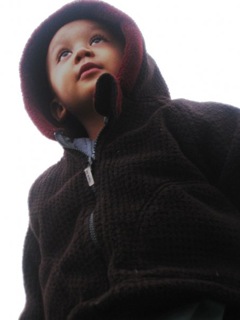 Two year-old Hunter Zen Thawley, who has AML leukemia, found a match on the Be The Match Registry. His transplant is scheduled for next month.
By joining the Registry (which requires a simple cheek swab) you may be identified as a match for someone or you may never match anyone. But, like me, you may be the sole person on the registry of 12 million who can save a patient's life. Seventy percent of patients in need of a transplant do not have a matching donor in their family. Families, like the one behind the blog Healing Hunter, are dependent on the Be the Match Registry to find a match - and save a life.
Donating stem cells to my recipient has been the single best thing I've ever done. Waiting a year to find out if my recipient had survived was tough, but when I got that call and heard his voice, it was one of the most amazing moments of my life. We send each other cards, talk on the phone and had the chance to meet in person last November. He thanks me for saving his life, but I feel like thanking him for giving purpose to mine. While I'm not religious, I sometimes wonder if I was put on this earth for this reason.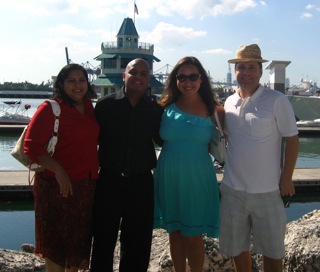 My recipient's girlfriend Maria, who spent more than 100 days in the hospital with my recipient, Jaciel met my boyfriend Tim and I in Miami last November. Jaciel lives in Fort Myers, Florida and works as a cook.
Thousands of patients diagnosed with leukemia and other life-threatening diseases depend on you to find a match. Wondering what can you do? Grow the registry by becoming a donor, make a tax-deductible contribution or volunteer your time. Since 1987, the NMDP has provided more than 35,000 unrelated transplants to help give patients a second chance at life. Donors never pay for donating and are not paid to donate.
Related