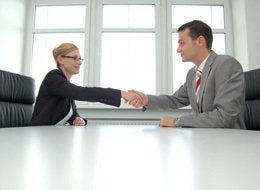 HR is in the midst of a major transformation. But, achieving real business partnership is still a work in progress for the HR professionals and leaders in most companies.
Over the past 20 years, RBL Group partners, together with the Ross School of Business, University of Michigan, have led a recurrent global study of what counts as HR professional high performance. The big message of this research: HR is expected to make a more strategic contribution to the performance of the business by performing as a business partner.
We often say that HR professionals are expected to be "business people with a major in HR, rather than HR people with a minor in business." RBL has helped hundreds of companies -- from AXA to Weyerhauser -- develop the HR professional and leadership skills needed to deliver greater value.
In the course of our work, we've also noticed a recent trend that is very encouraging. More HR departments are investing time and dollars in helping HR professionals develop business partnering skills, particularly consulting and change management skills. HR executives like Nancy Reardon, head of global HR at Campbell's, are committed to ensuring that HR professionals and leaders are both competent and credible in helping line managers to address people and organizational challenges and opportunities.
What do we mean by consulting and change management skills? HR professionals are uniquely positioned to help line managers identify and solve individual and team performance issues, but must have the skills to do so. Good business partners are relationship builders who have earned the trust of line managers. They have effective communication skills and are good listeners. They know how to collect the right data to identify what is going right, going wrong, and what needs to be improved. They know how to diagnose and solve difficult performance and organizational problems.
But, as important as skill development is, it's not enough. For HR professionals to make a significant contribution, even with consulting and change savvy, it takes organization support. We think of this support as four "E's": expectation, education, experience and executive engagement.
Expectation, the first "E", starts with the confidence of line managers that HR can make a greater contribution. The business has to call for stronger support by HR professionals in solving organizational problems. In turn, HR professionals have to ask for the opportunity to demonstrate greater value, and earn that opportunity.
Education, the second "E", is about building competence. Campbell's investment in consulting skills offers an excellent example, but they are certainly not alone. Other great global companies -- Novartis and Boehringer Ingelheim are two recent examples from the pharmaceutical industry -- are also willing to invest time and dollars to provide HR professionals with the skills needed to be skilled business partners.
Experience is the third "E", and it is how expectation and education are converted into accomplishment. Only by applying the consulting and organization change skills they've learned in practical ways will individual HR professionals establish a reputation that goes beyond administrative and transactional support.
The fourth "E" is executive engagement. When HR leaders engage with top management to collaboratively create a new "brand" for HR, predicated on business value and supported by expectation, education and experience, a real transformation of HR performance becomes possible.
How has your organization helped HR professionals to "make change"? Share your experiences and reflections.
Jon Younger is a Partner of The RBL Group, a firm providing consulting and executive education in strategic HR and leadership. Jon leads the Strategic HR practice area and is also a Director of the RBL Institute. He is co-author, with Dave Ulrich and three other principals at The RBL Group, of "HR Competencies" (SHRM, 2007), "HR Transformation" (McGraw-Hill, July 2009) and many articles, and last year logged client work in 35 countries.
Calling all HuffPost superfans!
Sign up for membership to become a founding member and help shape HuffPost's next chapter