One year after the U.S. Supreme Court struck down Roe v. Wade, obliterating abortion access for millions of patients around the country, providers in states where the procedure remains legal say they've become oases for reproductive care — just as they knew they would.
In the lead-up to that decision last year, HuffPost spoke to abortion providers in the Midwest and Mountain West — two regions where the Supreme Court's decision left a patchwork of states where abortion access varies widely — after it became clear the justices would vote to overturn Roe.
We followed up on the one-year anniversary of the court's 6-3 vote in Dobbs v. Jackson Women's Health Organization to see how things panned out. Here's what they had to say.
Demand at clinics skyrocketed in states where abortion remains legal.
All three of the Planned Parenthood branches HuffPost checked in with have seen the surge in patients they were anticipating as more than a dozen states have enacted strict limits on abortion or outright banned it.
"It's terrible. We're at a 50% increase just in the year," said Adrienne Mansaneres, CEO of Planned Parenthood of the Rocky Mountains, or PPRM. Her branch oversees about 20 health centers in Colorado, New Mexico and Southern Nevada — three states where abortion access remains broadly protected.
While out-of-state visitors comprised around 20% of PPRM's patients before the Dobbs decision, that population now makes up more than half of its patients, Mansaneres said. Around 90% of them are coming from Texas, with large swaths traveling from Oklahoma, Idaho and Wyoming as well. The average distance for a patient traveling to the region for care, she said, is 650 miles.
"It's pretty scary how we knew what was going to happen," Mansaneres said. "Those predictions have come true."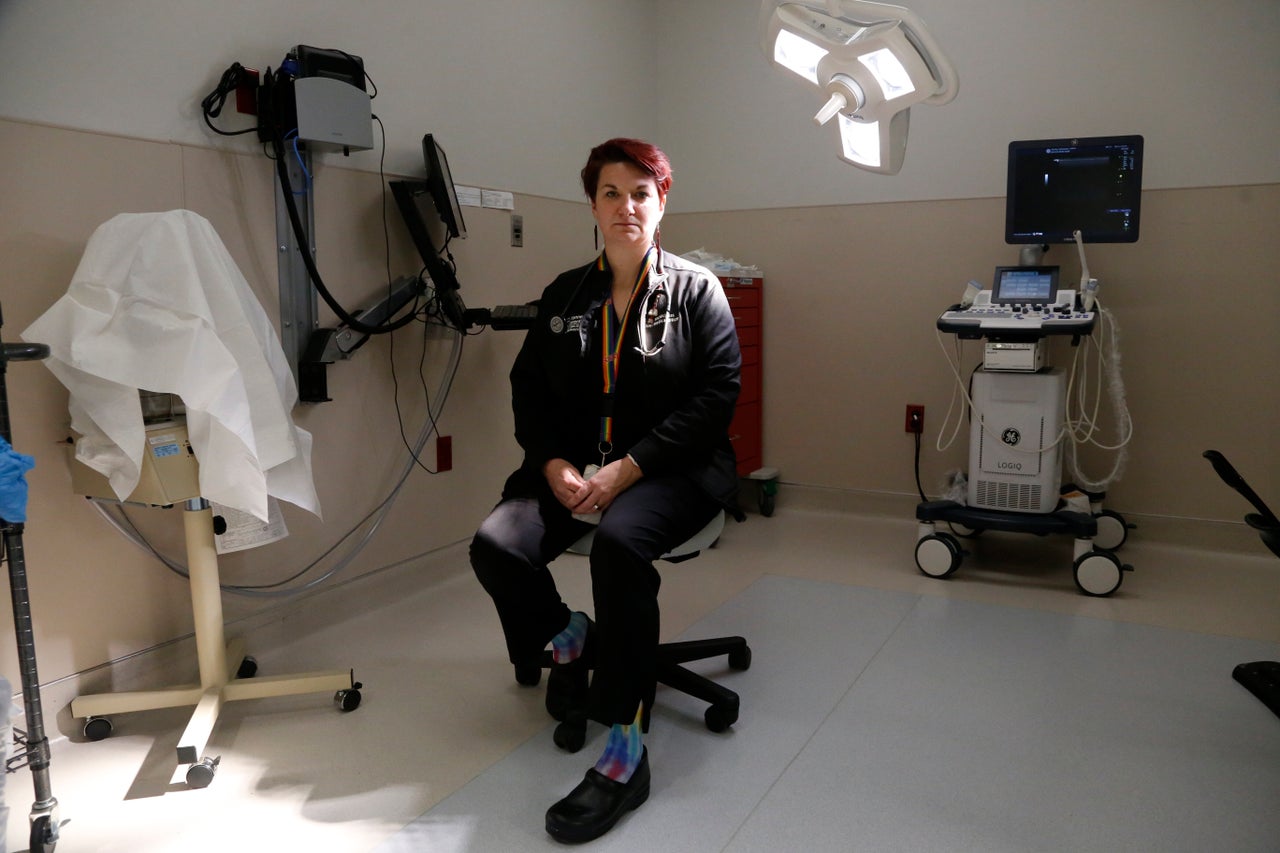 Abortion migration affects residents of states where the procedure remains legal, too. "People are moving north from Texas to get care, and it's displacing local patients," Mansaneres said, noting that she's heard from health centers in California that they've received patients from the Rocky Mountains who couldn't get into their local Planned Parenthood clinics.
Jennifer Welch, CEO of Planned Parenthood of Illinois, or PPIL, said things have unfolded similarly within her jurisdiction.
"It panned out like we expected," she said. "We have seen a dramatic increase in patients. Illinois, in fact, is the number one incoming state for abortion patients in the country" — meaning more Americans are traveling to Illinois for abortion care than to any other state.
Whereas PPIL had about 7% of patients come from out of state a year ago, around 25% of patients now come from out of state.
"We've seen hundreds of patients from Texas, patients from as far away as Florida and North Carolina and South Carolina. We've seen patients from 34 different states," Welch said. Before, PPIL would typically see patients from around 10 other states.
Dr. Colleen McNicholas, the chief medical officer for Planned Parenthood of the St. Louis Region and Southwest Missouri, or PPSLR, oversees her branch's clinic just over the Illinois-Missouri border in Fairview Heights, Illinois – opened in 2019 in anticipation of Missouri outlawing abortion once Roe fell. The state was the first to enact its "trigger ban" one year ago, forcing PPSLR to move all of its abortion care to the Fairview Heights clinic.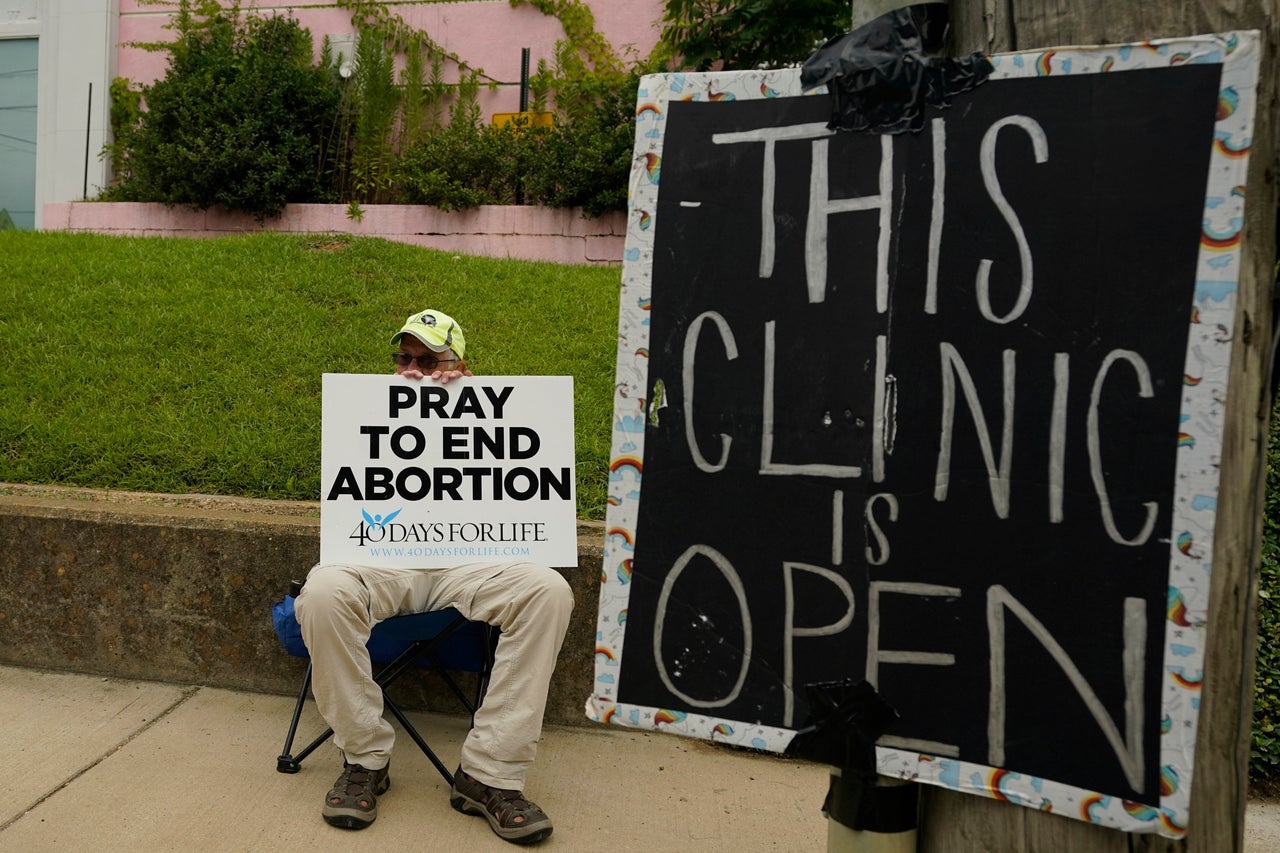 "Pre-Dobbs, about 7% of the patients that we saw at Fairview Heights came from outside of our bistate area," McNicholas said. "Now, almost 45% of our patients are coming from somewhere other than Missouri or Illinois."
That clinic has also seen a more than 30% increase in the number of patients accessing care in the second trimester, something McNicholas says is a "direct consequence of there just being fewer places to go" for abortions.
While first-trimester abortions can be performed with a series of pills taken at home, second-trimester abortions typically require a much more invasive dilation and evacuation procedure, commonly called D&E.
"The abortion infrastructure was already so fragile," McNicholas said, "and it continues to really be stressed with fewer and fewer clinics available."
One of the most heartbreaking changes her staff has encountered, McNicholas added, is an increase in the number of child sexual assault victims traveling to Fairview Heights for abortion care.
"We know [child sexual assault] happens across the country, and when folks don't have access to abortion care in their state — regardless of the circumstances in which they need it — they, too, will travel for care," she said.
"We had a patient who drove one way for 17 hours straight, and she was afraid to take her cell phone. She left it at home, afraid that she was being followed."
Abortion patients are terrified and frustrated.
Patients who travel across state lines for abortions — an expensive and time-consuming undertaking — are often scared, confused and exasperated, providers say.
"We had a patient who drove one way for 17 hours straight, and she was afraid to take her cell phone," Mansaneres said. "She left it at home, afraid that she was being followed."
Returning to states where abortion is banned is a terrifying prospect for many patients, Welch said.
"They're afraid because they're worried about what's going to happen to them when they go back to their home state," she said. "What if they need follow-up care? Will their future doctors be able to tell if there's an abortion, especially in states that are leaning towards criminalization?"
When those questions arise, she continued, they remind patients that "medically, it's not possible to tell the difference between an abortion and a miscarriage."
Patients who need to travel for medication abortion — a series of two pills that can terminate pregnancy in the first trimester — are especially dispirited, providers say.
"Folks are frustrated and overwhelmed with the amount of work and logistics that went into getting there, especially for folks who are coming to us for the very simple care of medication abortion," McNicholas said. "Almost every single clinic session, I'm interacting with a human who drove 10-plus hours to get to their medication abortion visit, only to turn around and drive 10-plus hours back."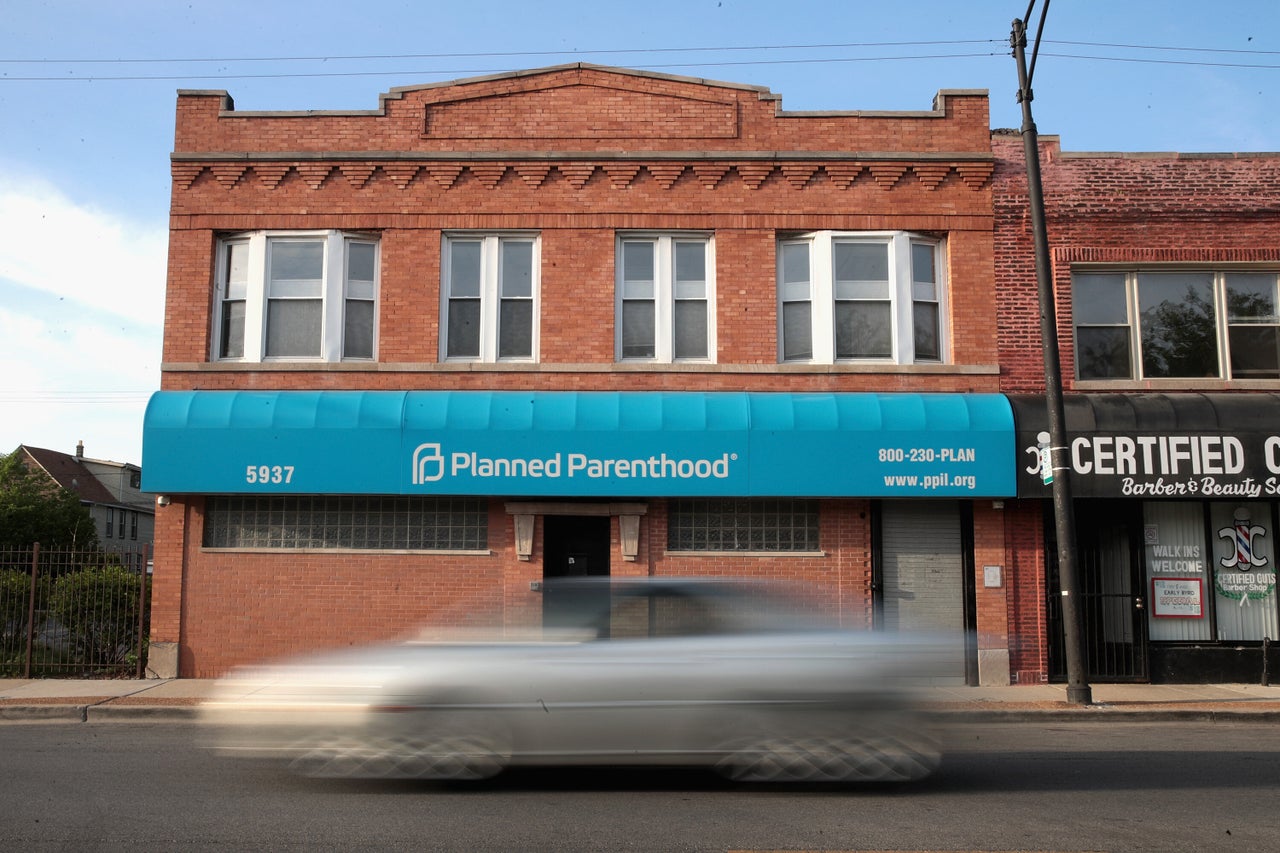 Many patients are stunned by the supportive, non-judgmental abortion care they receive, Mansaneres said.
"It's sad to think about the kind of health care that folks have been receiving all their lives," she said. Even before the Dobbs decision, many states made receiving abortion care a grueling, shame-filled process by legally requiring patients to undergo medically unnecessary ultrasounds and sit through counseling designed to discourage abortion.
"I did not have any idea of the level of fear, poverty, shame, stigma, hatred that people were experiencing in Texas," where many PPRM patients are coming from, she said.
Operating in a post-Roe America requires strategic planning.
The influx of patients has necessitated expanding business hours, clinic space, staffing and the way providers administer care, clinics say.
"In the past year, we've made significant operational decisions," Mansaneres said. "We've increased our health center hours and the days of the week that we're providing care. We have rolled out medication abortion care in every one of our health centers."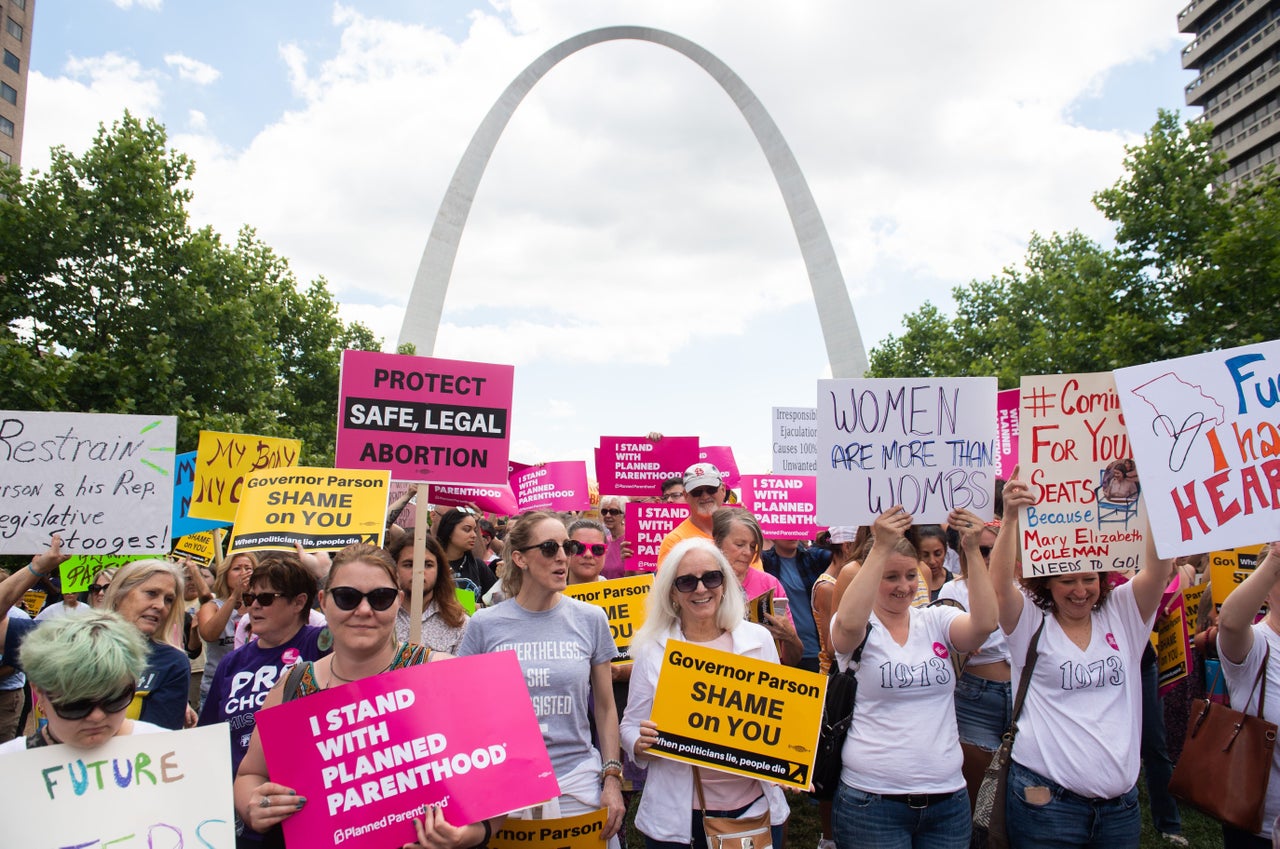 PPRM has also invested in more advanced technology this past year, including "better, faster ultrasound machines," she said, and expanded telehealth offerings to reduce the number of in-person visits, especially for basic needs like birth control or treatment for urinary tract infections.
McNicholas says a logistics center PPSLR opened early last year has been key in helping patients traveling for abortion care. The center's staff is trained in navigating the complex web of abortion funds and arranging for patients' travel needs.
"We've served more than 5,000 patients through the regional logistics center" since it opened last year, she said, and "through our partnership with abortion funds, we have provided nearly $3 million of assistance for direct procedural care and an additional almost $1 million for other practical support management," including airfare and the costs of lodging and child care.
McNicholas said the logistics center is planning to hire more people, especially as they brace for more states to enact abortion bans.
Welch also praised the collaboration with abortion fund networks, saying the biggest "operational changes really have been the partnerships."
But it's not a solution without frustrations. "It's clunky, but it's much better a year out than it was," Mansaneres said of PPRM's own abortion funds navigator program.
"The statewide approach is flawed," she continued, referring to the Supreme Court's decision to let states legislate around abortion as they please. "It doesn't work that way. It's a national problem that needs a national solution."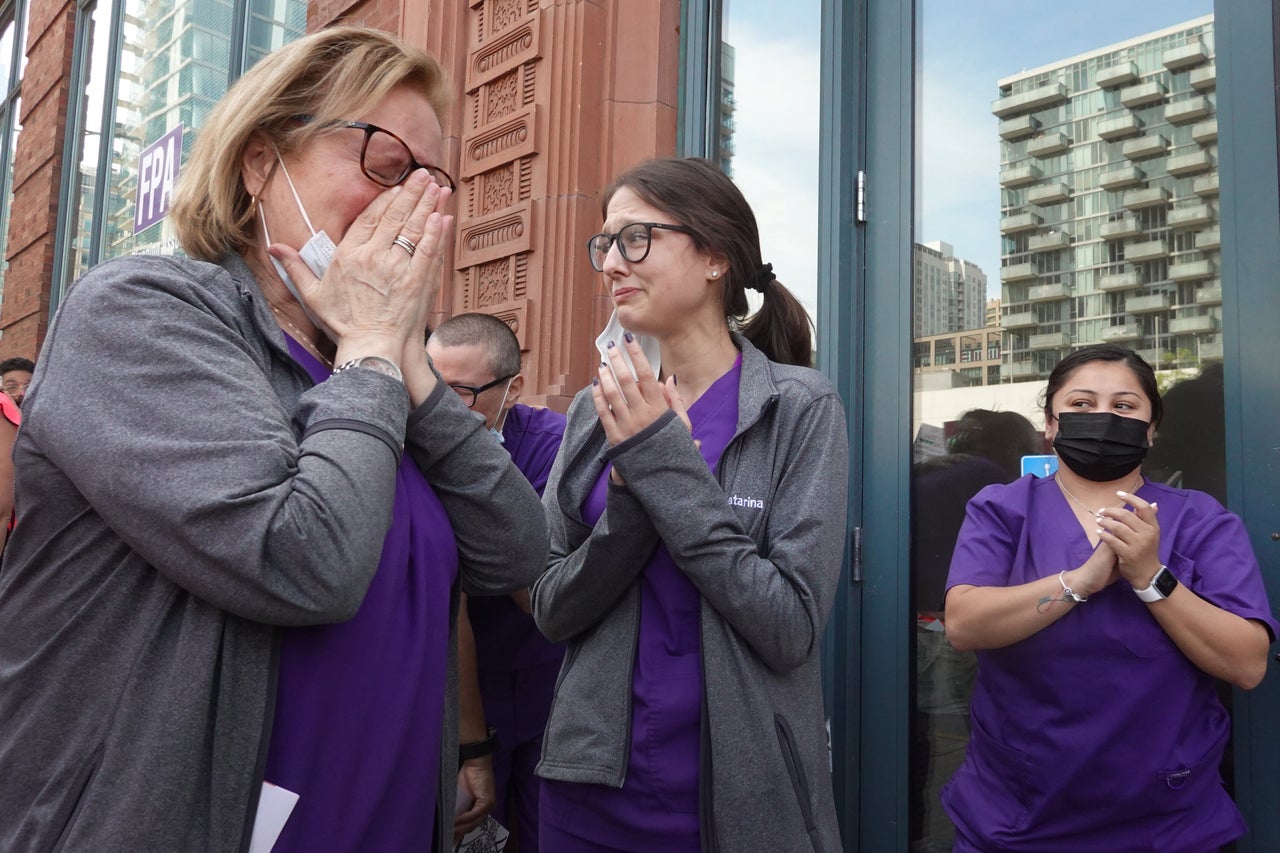 A few things make them hopeful about abortion access.
Abortion providers have long pointed to polling that shows most Americans support some access to abortion, but recent votes around the country are hammering that point.
In November's election, voters in deep red Kentucky rejected a ballot measure denying constitutional protections for abortion. That same election, voters in swing-state Michigan approved a measure codifying abortion protections in the state's constitution. The people of Kansas, a state that's gone to the Republican presidential nominee every election since 1968, voted overwhelmingly last August to keep abortion protections in their state constitution.
"People are really starting to grasp the idea that as we rebuild something, we have to rebuild something better than what Roe provided."
"We don't have to just take the polls' word for it," Welch said. "We're seeing it in elections all over the country."
Young people give McNicholas hope.
"They're fierce, and they are demanding things that I think previous generations were scared to," she said. Abortion access has always been shaky across the U.S., she added, with states like Texas and its pre-Roe, six-week abortion ban proving that abortion justice has long been out of reach for many.
"People are really starting to grasp the idea that as we rebuild something," she continued, "we have to rebuild something better than what Roe provided."
Support HuffPost
The Stakes Have Never Been Higher
Popular in the Community