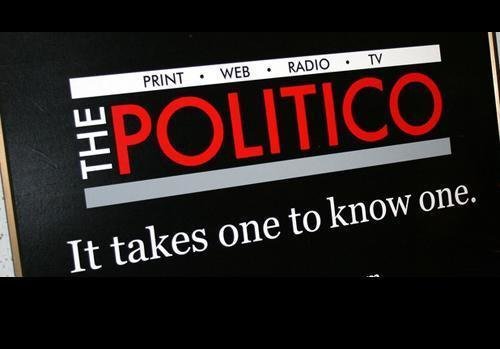 HuffPost's Ryan Grim and TPM's Christina Bellantoni both report that Democratic aides are claiming that a memorandum suggesting that Democrats have plans to make substantial changes to Medicare if health care reform passes is a hoax. (Grim was actually handed the memo by a spokesman for Republican Minority Leader John Boehner.)
Naturally, this went right from Politico to the Drudge Report, where the link read at the time this was written: "LEAKED: Secret Dem plan to add $371 BILLION MORE to health mess..." [UPDATE: The link is now down from Drudge.]
"The memo is a fake," Kristie Greco, a spokesman for Majority Leader James Clyburn (D-S.C.), told Grim. "It's an under-handed and unethical attempt to distract from the health care debate. If opponents of health insurance reform had a credible policy alternative they wouldn't have to resort to nefarious games."
Democratic aides insisted to Bellantoni that it's a trick:
"We have checked with every Democratic office, no one has ever seen it. It did not come out of a Democratic office," the aide said, adding that media outlets printing the memo have not checked with leadership offices if the memo is authentic. A second Democratic leadership aide confirmed the memo was not sent by the Democrats. A third Democratic aide also said the memo is fake, citing the "draft" stamp and saying no one uses such things.

"If this were a Democratic communications person who wrote this, they should be fired, because this looks like Republican talking points," the third Democratic aide told TPMDC.
An earlier post in this spot detailed what was purported by Republicans to be an internal Democratic memo regarding the upcoming health reform vote Sunday. Democratic leadership has challenged the authenticity of the memo. POLITICO has removed the memo and the details about it until we can absolutely verify the document's origin.
Of course, if you look at Politico's URL, it reads: "http://www.politico.com/livepulse/0310/EXCLUSIVE__Democrats_plan_doc_fix_after_reform.html?showall". So Politico got an memo, never verified the source or it's authenticity, stamped it as an exclusive, and fed it to the Drudge Report. By contrast, The Hill's Mike O'Brien tweets: "TPM reporting Dems say the big healthcare memo is a hoax. Full disclosure: We had a copy, opted not to publish."
Popular in the Community