There's no need for masks and conversion therapy. The playwright, director and lead actor all weigh in.
Part one is with the playwright, Guy Glass.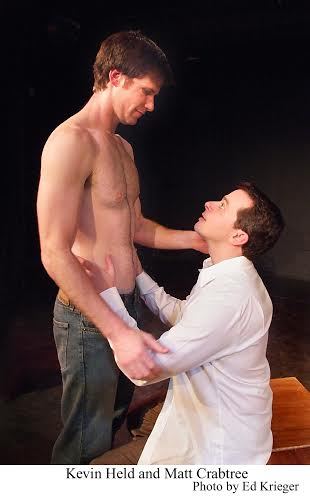 Although a work of fiction, Doctor Anonymous was inspired by a watershed moment in LGBT history when Doctor John E. Fryer, wearing a mask and using a voice-distorting microphone, declared himself a homosexual in front of the 1972 convention of the American Psychiatric Association, leading to the decision to de-list homosexuality as a mental illness in the Diagnostic and Statistical Manual of Mental Disorders. It took another 40 years for California to become the first state to ban gay conversion therapy in 2012. Today, as other states debate similar measures, and despite the support of the APA, efforts to change sexual orientation continue to be practiced in the U.S. and abroad.
Guy Fredrick Glass is a playwright who is also a psychiatrist with more than 20 years of clinical experience treating LGBT patients in New York City. His play, The Last Castrato, was produced at New York's Connelly Theatre. His short plays Healing and TheTherapeutic Hour were published by Smith and Kraus in two anthologies. He is currently enrolled in the MFA program in playwriting at Stony Brook Southampton. A graduate of the University of Pennsylvania School of Medicine, Doctor Glass maintained a gay-affirmative psychotherapy practice for more than two decades in Manhattan. He served on the executive board of the Association of Gay and Lesbian Psychiatrists, and is affiliated with Beth Israel Medical Center in New York and Pennsylvania Hospital in Philadelphia.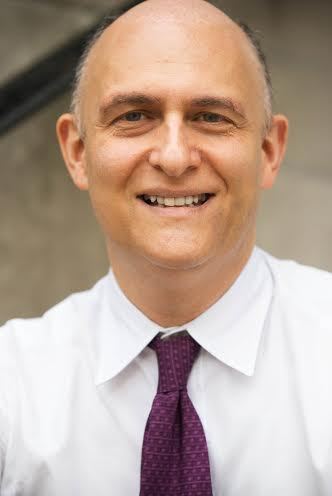 Robert Gagnier: Hello, Guy. Doctor Anonymous is set in 1972 in Philadelphia, against the background of the mayoral campaign of Frank Rizzo, the city's Chief of Police who led many of the Saturday night "roundups" of homosexuals. What is your connection to that place and time?
Guy Glass: I grew up in the suburbs of Philadelphia, so it is a place that has a lot of meaning for me. The play was inspired by a real incident involving a gay psychiatrist, John Fryer, who lived in Philadelphia. He was the real Doctor Anonymous who outed himself at a convention.
RG: You are both a playwright and a psychiatrist with more than 20 plus years of clinical experience treating LGBT patients in New York. Your practice is described as being gay affirmative psychotherapy. Do you see patients whose lifestyle is straight?
GG: Absolutely. About half of my patients are gay, and about half are straight. I don't discriminate!
RG: You mentioned that you can recall a point in time where it was difficult for two men to walk down a street to hold hands and or to express their feelings toward one another, and that there remains that minority who see being gay as a being a choice based on environment. Does Doctor Anonymous address these old notions?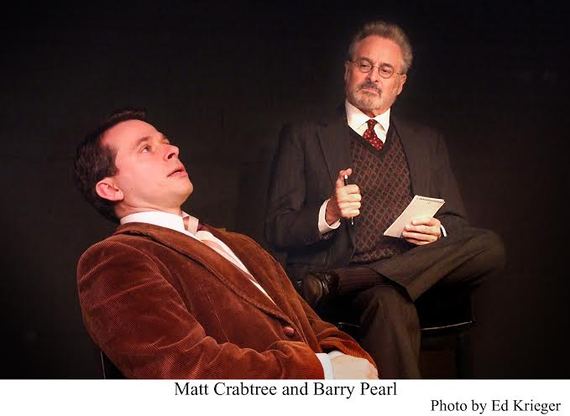 GG: One of the issues in the play deals with gay conversion therapy. For people who think that is something of the past (it was banned by law in California), it is still in fact practiced today in some places. I just saw an article this past week about someone going through conversion therapy in China. And of course we know what is happening in places such as Uganda and Nigeria with homosexuals. We can't forget that even though this is Los Angeles, things are still very different for people in other communities around the world.
RG: At what point in your career as a psychiatrist did you decide to take on the duties of a playwright?
GG: I have made a career out of listening to other people tell their stories. About 10 years ago, I decided that I would tell my own stories. I am very good listener and have a good ear for dialogue. It evolved gradually that I began to express myself and let other people hear me, as opposed to me just listening to them.
Headshot of Guy Glass courtesy of Gap In The Wall Prods.
Calling all HuffPost superfans!
Sign up for membership to become a founding member and help shape HuffPost's next chapter