The second Broadway show I ever saw was Funny Girl, starring Barbra Streisand, and even though that was in 1964, I can still remember it and her.
Amazing performer, and I became a big fan from that moment on.
I have drawn Streisand many times for the "Forbidden Broadway" posters, as well as an editorial piece in the Wall Street Journal. She is a fascinating creature, at once strange and exotic, as well as amazingly gorgeous and stunning.
Caricature is not always kind to its subjects, but I am not looking to make fun of the people I draw. A distinguished character trait can be emphasized and exaggerated, but only to make the drawing instantly recognizable, never for making fun.
Drawing Barbra Streisand is a pleasure, as her amazing features and dynamic personality present a creative challenge.
A few weeks ago, I saw a very funny and clever Off Broadway comedy, Buyer & Cellar, starring Michael Urie. It's a one man fantasy play, by Jonathon Tolins, about a struggling actor in Hollywood, who lands a job working for Streisand in her basement mall. The mall is real, but the play is imaginary, and it's very funny.
Here is my drawing of Buyer & Cellar":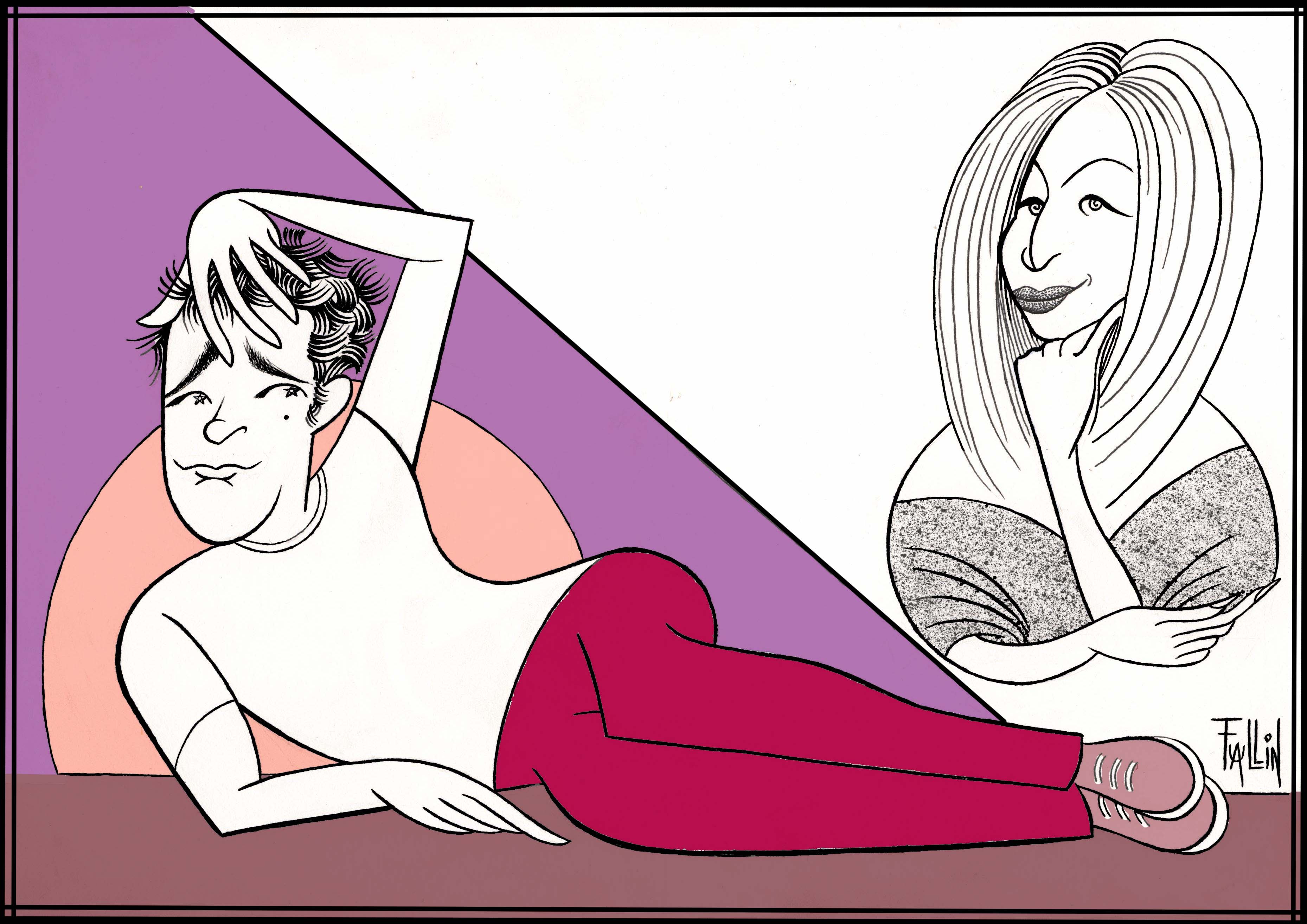 This past weekend, I did a drawing of Senator Lindsey Graham for the Weekend edition of the Wall Street Journal. The article/interview is about Senator Graham's views on the current Immigration Bill.
Since he is in favor of the bill, I tried to show a door in the American Flag, with a "welcome" sign above it. I can only hope the flag idea came across.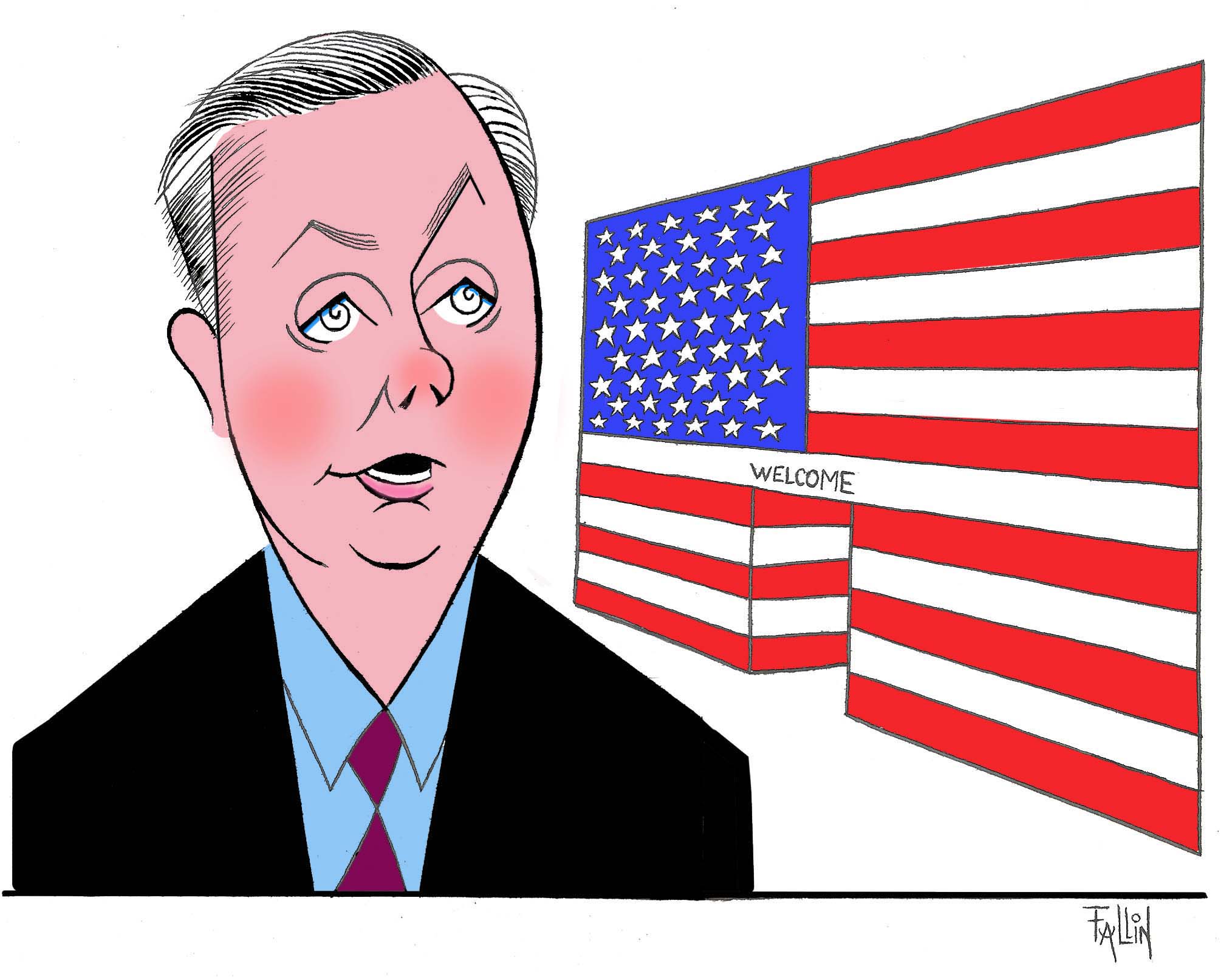 Calling all HuffPost superfans!
Sign up for membership to become a founding member and help shape HuffPost's next chapter