They don't teach terminology like this in medical school.
Dr. Sweo later sent Ragland a letter apologizing for his use of the term, explaining it was an attempt to translate the diagnosis into something "less technical." Reached for comment by WREG, Sweo clarified: "What I was trying to explain to that patient is that she has lumbar lordosis, which is a fancy name for the curve of the lower spine that makes the buttocks protrude more. In trying to explain that I said that she had ghetto booty." He added that he understood why her feelings had been hurt.
The National Institute of Health defines lumbar lordosis as an "inward curve of the lumbar spine (just above the buttocks)." The site lists "swayback" as an alternative name for lordosis.
Ragland has filed a complaint with the Tennessee Department of Health, which will conduct an investigation to determine if Dr. Sweo should be disciplined.
Related
Before You Go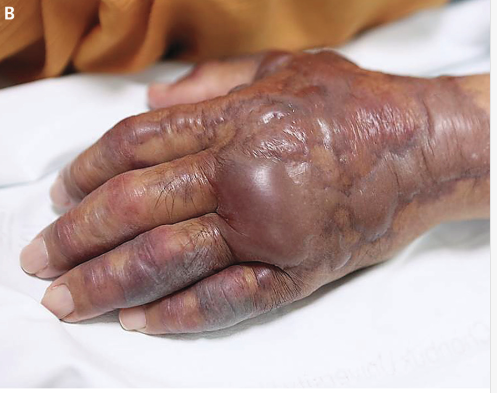 Wild X-Rays And Medical Photos
Popular in the Community