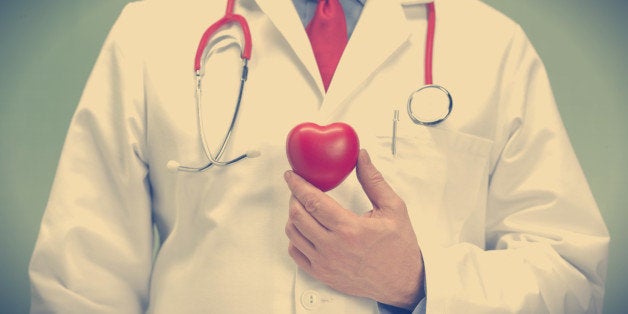 Anupam B. Jena, an assistant professor of health care policy and medicine at Harvard Medical School, couldn't escape the jokes about doctors and divorce -- the long-held belief that physicians' stress levels and long, irregular hours can ruin a marriage. So Jena decided to see if there was any truth to the cliché.
Turns out, there wasn't any.
Divorce is actually less common among doctors than other professions, according to Jena's new study published in the journal The BMJ. He and his fellow researchers looked at census data from 48,881 physicians, 10,086 dentists, 13,883 pharmacists, 159,044 nurses, 18,920 healthcare executives, 59,284 lawyers and 6,339,610 other non-healthcare professionals collected between 2008 and 2013 to see how the divorce rates compared in various occupations.
According to the data, doctors had the lowest probability of currently being divorced. Physicians were also the least likely of all professionals, aside from pharmacists, to have been married more than once. Only 22 percent of doctors in the sample had ever been divorced, compared to 32 percent of healthcare executives, 28 percent of lawyers and 37 percent of the non-healthcare workers.
So while physician burnout is real, the study suggests that jokes about doctors and divorce don't necessarily reflect reality.
However, there was one demographic of doctors who tilted the scales toward the stereotype: women. Female doctors were more likely to have ever been divorced than their male counterparts and divorced at similar rates to the general population (as opposed to the overall physician divorce rate, which was lower). Plus, women who worked more than 40 hours a week had a higher probability of being divorced compared to those who worked fewer hours. Interestingly enough, the opposite was true for men, for whom working more than 40 hours a week was associated with a lower probability of ever being divorced.
"If you're a female physician, not only do you have to deal with the stress and the long hours of work, but then you have the household and potentially childcare on top of that," Jena told The Huffington Post.
Since Jena himself is a married doctor -- his wife is a radiologist -- he added that finding a work/life balance in a marriage is something that can be tricky for both sexes. To the extent that being a good physician is about being happy in general, he said it may be important for some doctors to seek out extra assistance at home, either from a spouse or hired help.
And even though doctors don't seem to be markedly at-risk for divorce, Jena did have one additional marriage tip based on personal experience: "Your wife is always right."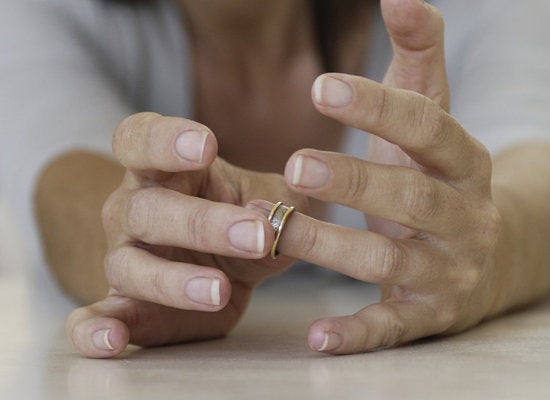 Divorce Findings From The Last 5 Years