Dr. Michael Paul, MD, MPH, has been delivering babies for over 30 years, but a recent slew of births set a new record for him.
On November 2, Jessica and Ben Kennedy welcomed Reed, Knox and Finn. Twenty-four days later on November 26, Michael and Kristen McCloy became parents to Lucas, Emalyn and Colton. And on December 16, Jeri and Aaron Wright welcomed Finn, Beckett and Oliver.
Paul recently reunited with all three sets of triplets for a baseball-themed photo shoot, as there were enough babies to fill the nine fielding positions in baseball.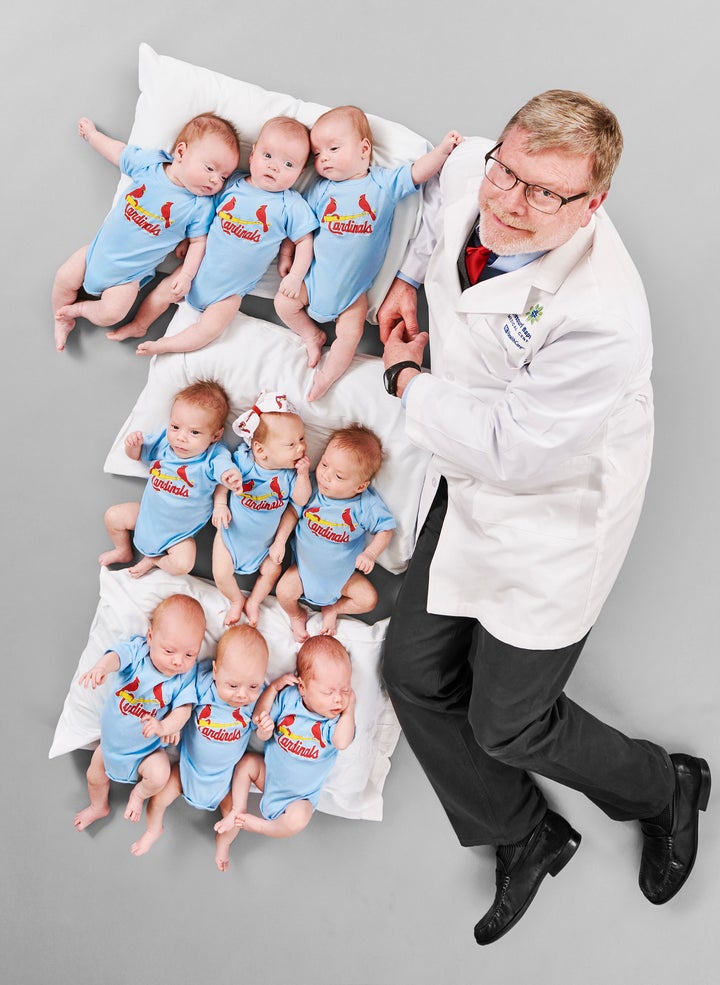 "Missouri Baptist (or MoBap, as our community often refer to us as) is a very team-oriented hospital and we love our Cardinals in St. Louis," Paul told The Huffington Post. "So when someone said, 'hey, that's enough babies for a baseball team,' we knew it was something special and the perfect way to celebrate Opening Day, since the moms had really created a team spirit with each other."
As an obstetrician who specializes in high-risk births and multiples, Paul has seen his fair share of triplets ― normally one set every other month at the hospital. But 2016 was record-setting.
"To have three sets of triplets born so close together was something truly unique for both me and the team in the Missouri Baptist Childbirth Center's NICU," he said, adding, "Not to mention, we had another set born in January ― they are the 'bull pen' of our baseball team."
Multiples pose a higher risk for complications during pregnancy, birth and in the early postpartum weeks, but these triplets beat the odds. All nine babies and three mothers are healthy and home with their families now.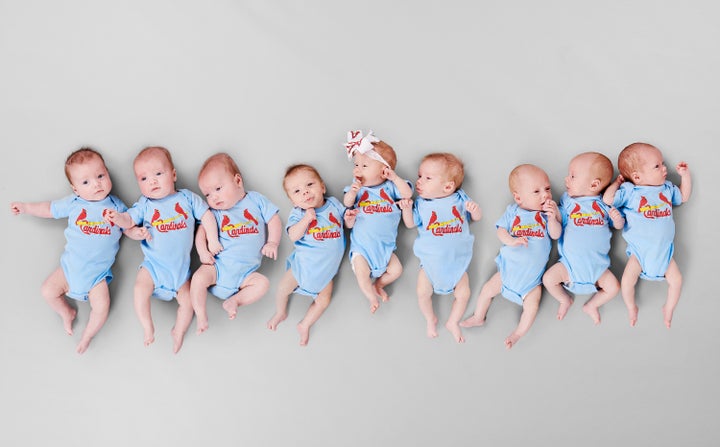 Still, there were some challenges, which brought the three mothers together. "Many moms who are pregnant with multiples are hospitalized for extended periods of time, which can make them feel isolated," Paul told HuffPost. "All three of these moms met during their pregnancies and instantly connected over their shared experiences. They set goals together and all had the same mission to get to as close to 34 or 35 weeks as possible to deliver."
He added, "That bond grew through visits to the hospital during each other's bed rests and continued during their babies' time in the NICU. They were sharing challenges, leaning on each other for support and celebrating milestones."
The doctor said the photo shoot was a sort of reunion for the Kennedy, McCloy and Wright families and also gave them a chance to reconnect with their nurses. "We have so many MoBap moms who stay in touch with their nurses through birthday cards or attending our annual NICU reunion," he said. "It says a lot about the people who provide care here and reinforces just how special MoBap is."
Paul said the NICU and childbirth center employees are glad to see the photo shoot and story have taken off. He hopes people who read about the triplets see that Missouri Baptist is a special place with compassionate caregivers who act as "coaches," "trainers" and "cheerleaders," too.
Said the doctor, "It takes teamwork and camaraderie to get through challenging times, and hospital experiences are no different."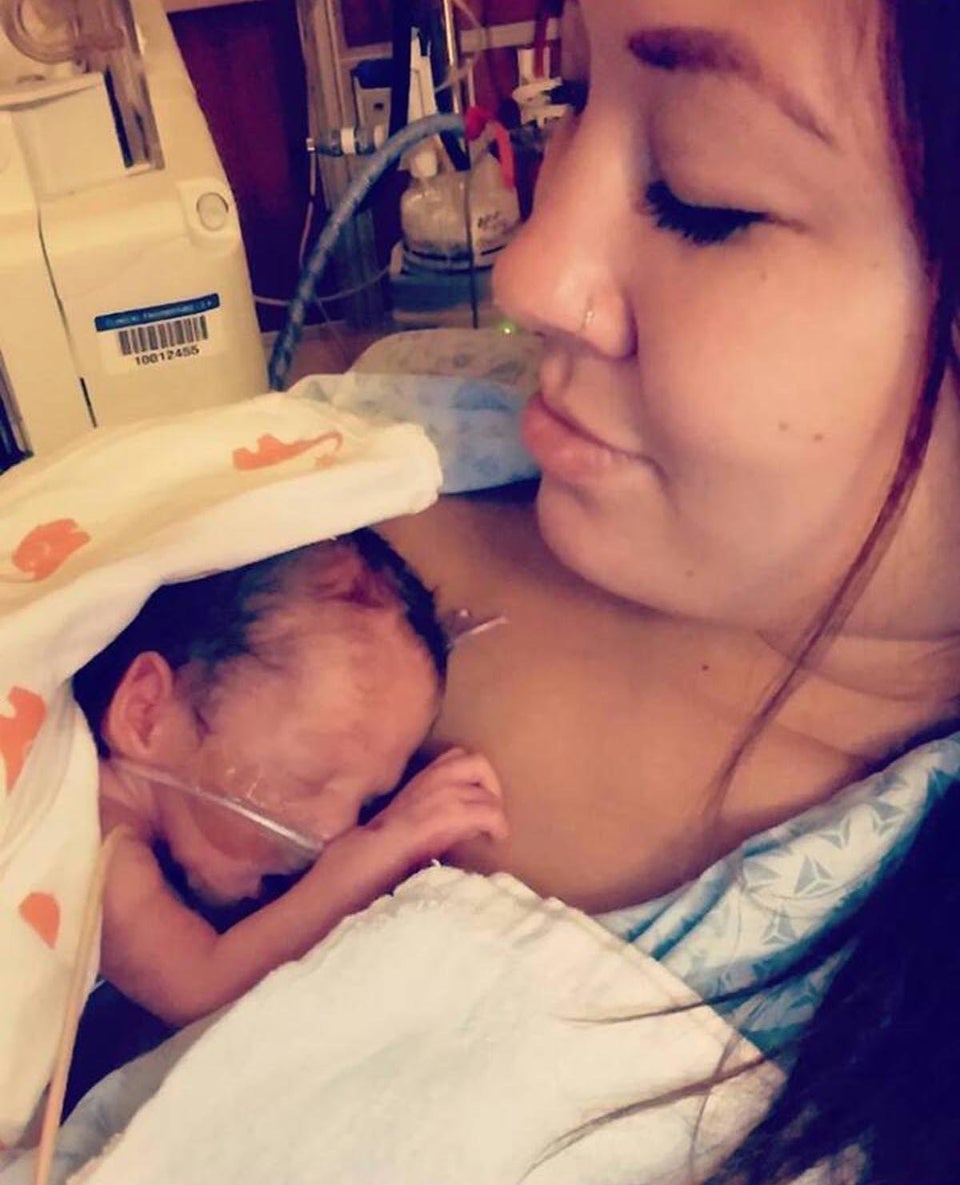 Preemie Parents In The NICU