Dr. Christine McGinn, who is also transgender and was once nominated for the Navy's flight surgeon of the year award, told CNN's Michael Smerconish on Saturday that if the military won't pay for its trans service members' gender confirmation surgeries, any patients she already has scheduled for those operations will receive them for free.
"If the commander-in-chief won't take care of our veterans, our veterans will. I will do surgery for free on the number of people that I have already lined up for surgery," she said. She added that she's "more than happy" to do so.
The scope of the transgender military ban, which Trump announced in a series of tweets on Wednesday, remains unclear. Military officials were caught off-guard about the policy change and said they were awaiting instruction on how to implement it. White House officials were unable to answer reporters' questions on when the ban would go into effect and whether it would apply to current military members, leaving the fate of McGinn's patients and thousands of others hanging in the balance.
"It's obvious discrimination," McGinn said. "I think any fifth-grader could see that."
Trump claimed in his announcement that transgender service members "burdened" the military with "tremendous medical costs and disruption." But as McGinn and many others have noted, the cost of caring for those personnel is a drop in the bucket of the military's massive budget.
The military's transition-related health care costs, for example, amounted to less than 10 percent of what it spent on erectile dysfunction prescriptions in 2014.
"I think it's being twisted and spun to make it seem like it would be more than it is," McGinn told CNN of Trump's budget claims. "I think the cost of getting rid of very well specialized, trained military service people is exponentially larger than just taking care of them."
Those that choose to have transition-related surgeries may only be out of work for a few weeks, she added.
"Most of my patients are back to work in six weeks, sometimes two weeks," she said. "I think that this is getting inflated to make it a little more political."
Support HuffPost
The Stakes Have Never Been Higher
Before You Go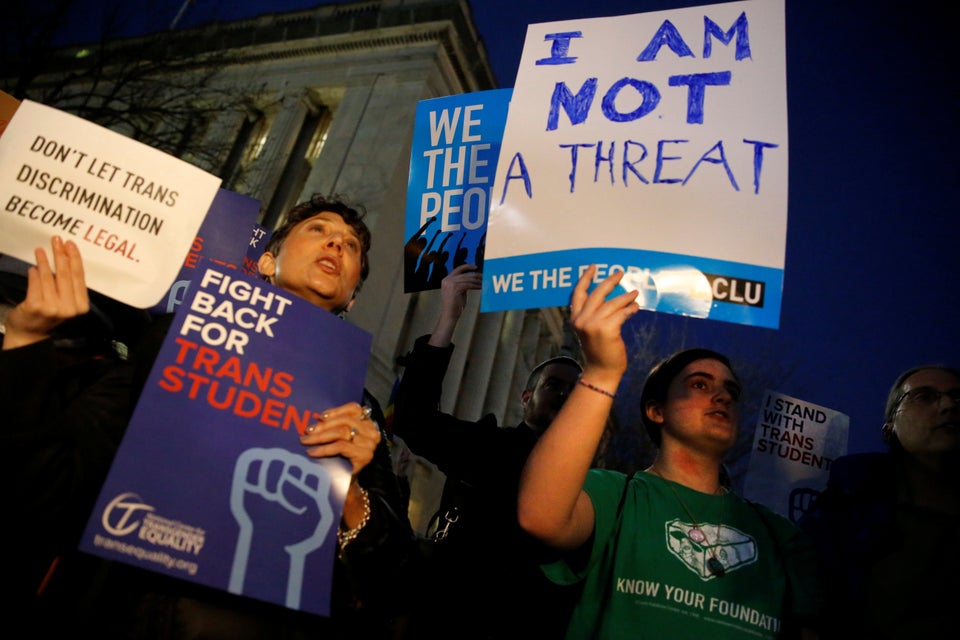 LGBTQ Groups React To Trump Revoking Trans Protections
Popular in the Community