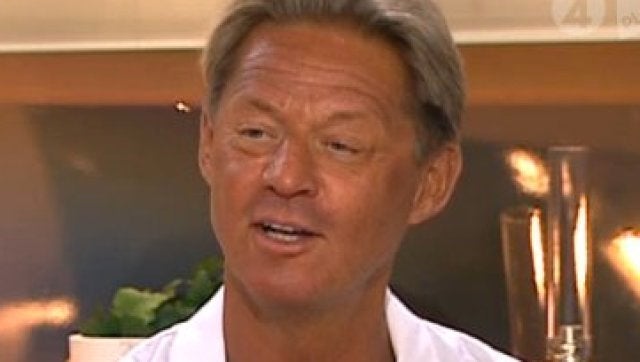 Listen up, Tan Mom: we may have a handsome Scandinavian doctor you'd get along with swimmingly.
Why? Oh, just because this dude is also sporting a DEEP CITRUS-Y HUE. Shared interests are always good for compatibility!
His name is Dr. Mikael Sandström, and he popped up on a Swedish TV program this week looking bronzer than The Thinker. He says his tan isn't the product of tanning beds, but the result of a two-week Caribbean vacation. (Which.... okay.)
Now, hold up. Shouldn't doctors be the ones telling us to stay OUT of the sun, not the ones who show up boasting about frying in tropical UVs? Sandström insists it's dangerous to burn, but says he didn't burn; he merely tanned, which is healthy if you only do it for 30 minutes a day and spread out your sun sessions over the course of a year.
Oy. Watch the clip and witness the orangosity in photo form below.