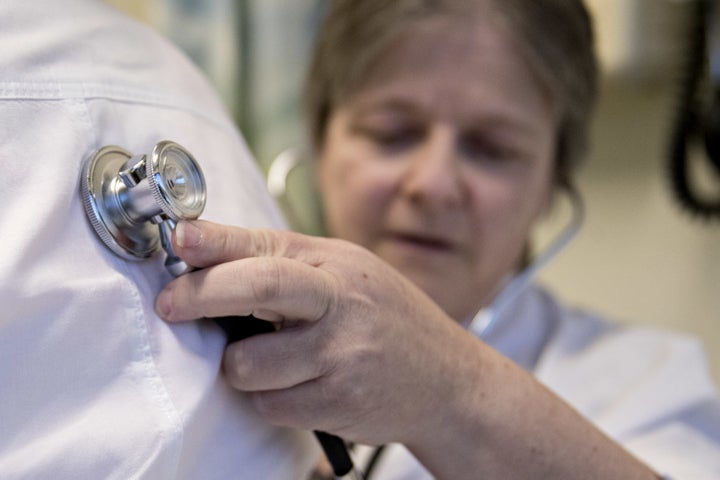 No visit to a new doctor would be complete without a litany of forms and questions: Have you ever been a smoker? Are you currently pregnant? Have you been pregnant within the last 12 months? Do you have any parents or siblings who died of cancer?
But there are two important questions that don't make every doctor's list: With what gender do you identify? And: What is your sexual orientation?
Doctors are supposed to collect information on gender identity and sexual orientation, both at regular appointments and in emergency room settings, per guidelines from the U.S. Department of Health and Human Services and the Institute of Medicine. But recently published research in JAMA: The Journal of the American Medical Association found that nearly 80 percent of emergency room doctors and nurses don't ask for that information, because they assume patients would be uncomfortable disclosing personal information during an ER visit.
That doesn't match up with patient perspectives: A survey of patients as part of the same study found that only 10 percent would balk at sharing their identity and orientation.
"Before training many [providers] are reluctant to ask questions about sexual orientation or gender identity, fearing that they will be intrusive ― or fearing that they will alienate their cisgender, heterosexual patients," said Liz Margolies, founder and executive director of the National LGBT Cancer Network, who trains doctors in cultural competency and was not involved in the study. "They don't understand that not asking is making a heterosexual assumption and making the [non-heterosexual] patient feel less welcome."
Sexual orientation and gender identity are not controversial issues, said Adil Haider, one of the study's co-authors and the Kessler Director of the Center for Surgery and Public Health at Brigham and Women's Hospital. Rather, Haider said, they are an important part of a person's identity ― "and many people feel like they need to be able to communicate that [information] to feel comfortable with their doctor."
LGBTQ patients often face difficulties in accessing health services, such as inequality in health insurance and discrimination in health care settings ― and the first step to fixing these issues is knowing where they're happening. Queer patients are also more likely to experience certain physical and mental health issues, and health care providers can better tailor their treatment of such patients if they have all the relevant information. (It's important to note, however, that despite recommendations that providers ask patients about their sexual orientation and gender identity, patients are under no obligation to answer those questions if they don't want to.)
Until a few years ago, Haider's research focused on racial and socioeconomic disparities in surgical outcomes after traumatic injury. But a conversation with a friend who identifies as gay made Haider realize there were huge disparities in health care based on sexual orientation and gender identity that were going overlooked, he said.
"I began to look and realized we knew almost nothing about LGBT disparities, especially in the ER setting," Haider said, "because we never collect that information."
If you are counted, you are visible
The survey was conducted among 1,500 patients who identified as gay, lesbian, bisexual, queer, straight or "other," and among more than 400 ER doctors and nurses. Many patients who identify as lesbian or gay said the routine collection of sexual orientation data would make them feel visible.
"If you are counted, if you are visible, it is sort of another form of recognition at an institutional level," said one woman who identified as queer, according to the authors' paper.
"The more those questions become standard, the less people will be surprised by them," said another man who identified as gay.
The majority of health care providers, on the other hand, thought that asking patients for that kind of information might offend them -- which indicates more training and understanding may be necessary.
"If it affected [the patient's] medical treatment or if it was related to the reason they came to the [emergency room], then I think that was necessary to ask," one ER nurse told the researchers.
The data also showed that patients and providers would rather handle questions about sexual orientation and gender identity via a written or electronic form, instead of doing it in a verbal conversation.
Queer patients often feel disrespected at hospitals
The bottom line is that not asking and not knowing this information can affect a patient's care in a negative way ― and the problem can be avoided fairly easily.
"Even if physicians and nurses do a great job taking care of somebody, if we don't respect who they are as a person, all the work we've done medically could be for naught," Haider said. "And in an emergency situation, it often becomes important to know who's the [patient's] next of kin."
Haider mentioned a child who'd been treated at his hospital and who had two mothers. One of the women brought the child to the hospital, but a staff member kept asking where the husband or father was.
"Eventually, when the woman's wife showed up, they felt very judged," he said.
Health care providers in all settings need to know that they can ask these questions respectfully ― for example, by prefacing them with statements like, "I am now going to ask you some personal questions that I ask of all my patients." Collecting this information will result in better health outcomes for the patients, Margolies told HuffPost in an email.
"People who can bring their whole selves into treatment are more likely to comply with follow up treatment, more likely to return to the doctor for minor health problems (before they become more serious) and will be honest about their health concerns," Margolies said ― which in turn allows the provider to make the most accurate health assessment.
And that's true no matter how you describe your sexual orientation or gender identity.
Before You Go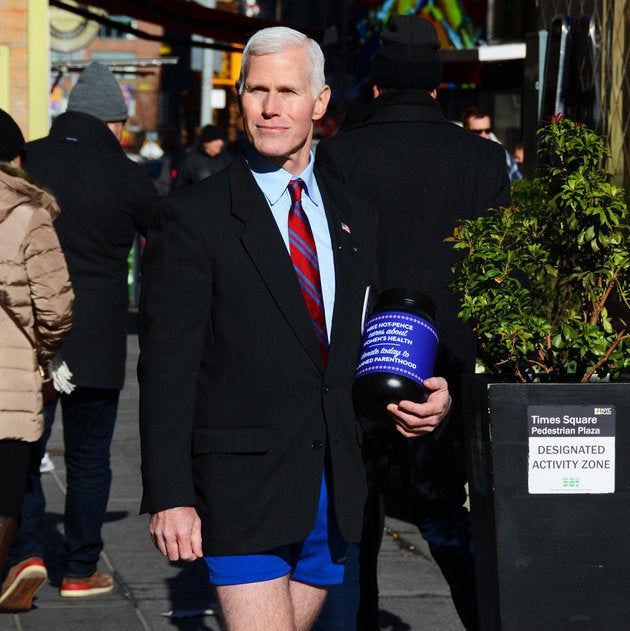 Queer Heroes