A California doctor who specialized in treating LGBTQ+ patients was charged with sexually assaulting nine men through his practice, prosecutors announced.
Dr. William Thompson IV, 56, an infectious disease doctor, is facing charges including sexual battery, forcible oral copulation, and sexual penetration by means of fraudulent representation of professional purpose in connection to nine patients who said he sexually assaulted them between 2016 and 2020, prosecutors said.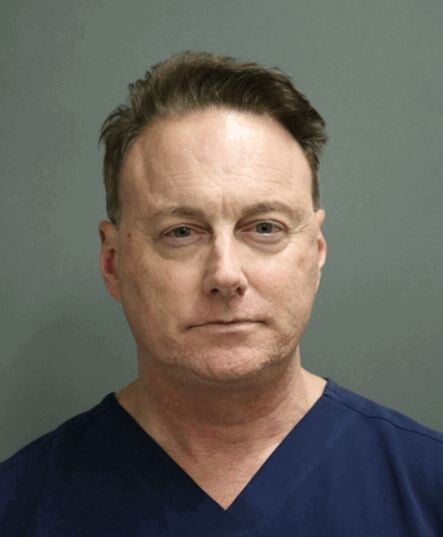 "Many of Dr. Thompson's patients depended on him to provide life-saving care and he exploited those vulnerabilities for his own sexual gratification," Orange County District Attorney Todd Spitzer said in the statement.
Thompson's website, which has been taken down, described him as providing "General Practitioner services to the LGBTQ Community" including treating HIV, and he was affiliated with Hoag Memorial Hospital Presbyterian.
The hospital did not immediately respond to a HuffPost request for a comment.
According to prosecutors, six of Thompson's former patients accused the doctor of sexual assault upon learning that the procedures conducted on them were not necessary.
Thompson was arrested on Sept. 20 after an investigation was launched by the California Department of Consumer Affairs and the Newport Beach Police Department.
According to a criminal complaint obtained by HuffPost, some of Thompson's former patients said that at the time, they believed the "sexual penetration served a professional purpose," while one patient said they were unconscious at the time of the assault.
According to prosecutors, Thompson has yet to enter a plea and was released on $100,000 bond following his arrest. He is scheduled to appear in court on Nov. 2.
Prosecutors said Thompson now faces a maximum sentence of 30 years to life with an additional 25 years in prison if convicted of all charges.
"A doctor's office should be a place where patients can safely share their most personal vulnerabilities without having to fear they will be preyed upon by a sexual predator," Spitzer said. "No one should be violated in such a shameful way by someone who has taken an oath to protect their patients."
Officials are asking for the public's assistance to provide any additional information regarding Thompson's practice, and other potential victims can call Newport Beach Police Department at 949-644-3682 or make an anonymous tip to 1-800-550-6273.
Support HuffPost
The Stakes Have Never Been Higher
Popular in the Community