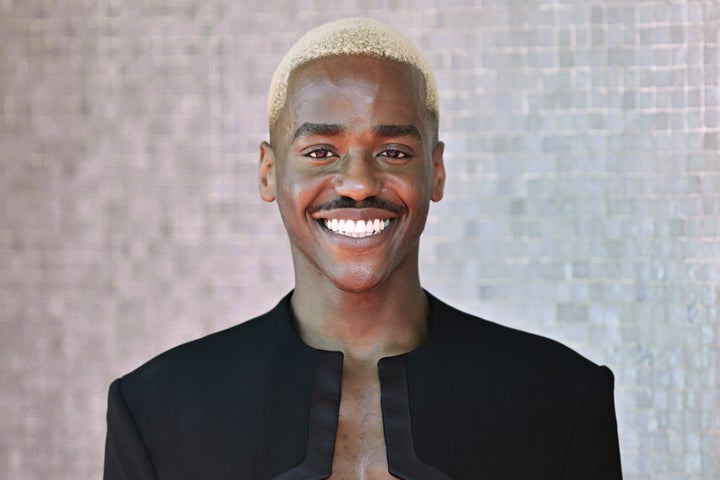 It's time for a new Doctor: Ncuti Gatwa has been cast as the 14th version of the titular Time Lord on the long-running British science fiction series "Doctor Who."
Ending months of speculation about who will next play one of the most iconic characters in television history, the BBC unveiled the news in a press release on Sunday, writing: "The future is here! Ncuti Gatwa is the Doctor."
The 29-year-old star will replace actor Jodie Whittaker, the first woman to play the role, who revealed in July that she would be departing the show after three seasons and a trio of specials, with her final installment set to air sometime later this year.
His credits include Netflix's massively popular series "Sex Education," for which he won the Best Actor Award at the 2020 Scottish BAFTAs for his role as Eric Effiong, a gay high school student and best friend to series star Otis (Asa Butterfield). He is also set to appear in Greta Gerwig's much-anticipated film "Barbie," which stars Margot Robbie.
In a statement from the BBC, Gatwa said he is "deeply honored, beyond excited and of course a little bit scared" by the casting.
"This role and show means so much to so many around the world, including myself, and each one of my incredibly talented predecessors has handled that unique responsibility and privilege with the utmost care," he said. "I will endeavour my utmost to do the same."
"Queer as Folk" and "It's a Sin" creator Russell T Davies, who previously revived the series in 2005 and helmed it for years, will also be returning as showrunner.
"Russell T Davies is almost as iconic as the Doctor himself and being able to work with him is a dream come true," Gatwa added. "His writing is dynamic, exciting, incredibly intelligent and fizzing with danger. An actor's metaphorical playground."
"The entire team have been so welcoming and truly give their hearts to the show," the actor continued. "And so as much as it's daunting, I'm aware I'm joining a really supportive family. Unlike the Doctor, I may only have one heart but I am giving it all to this show."
Davies told BBC News that Gatwa won the role with a "blazing" audition, revealing, "It was our very last one. We thought we had someone, and then in he came and stole it."
The series isn't set to arrive until 2023, but fans have already taken to social media to celebrate Gatwa's casting.
Popular in the Community