What happens when you mix the aesthetic wonder of the Bayeux Tapestry -- that centuries-old piece of embroidery that outlines the entirety of the Norman conquest of England -- with the epic history of "Doctor Who"?
You get the "Baywheaux Tapestry," an impressive artwork that depicts 50 years of Whovian lore from Gallifrey to the Day of the Doctor and beyond. Stunned? You have artist Bill Mudron to thank for this 50th anniversary tribute.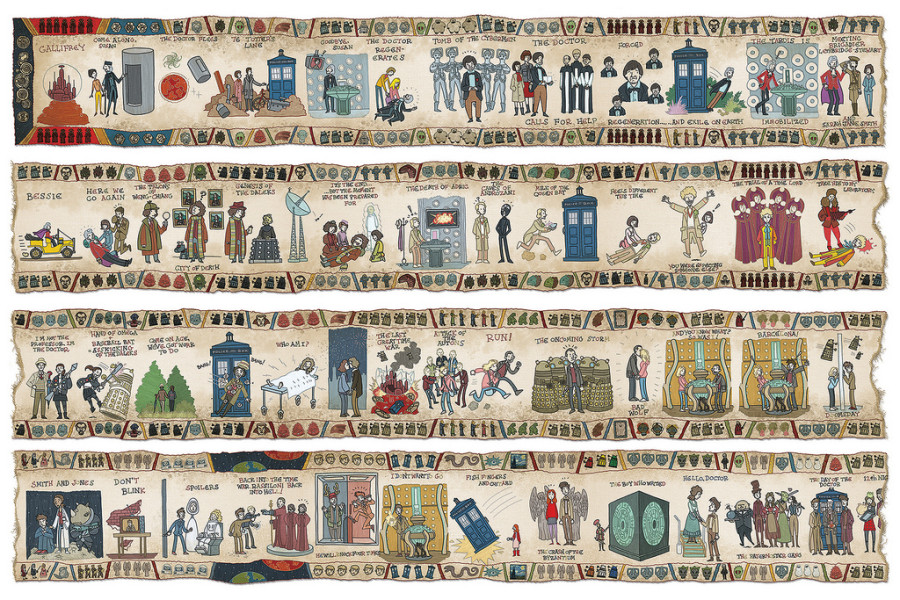 CORRECTION: An earlier version of this post included a typo -- the Bayeux Tapestry is centuries-old, not "century-old." We regret the error.
Popular in the Community