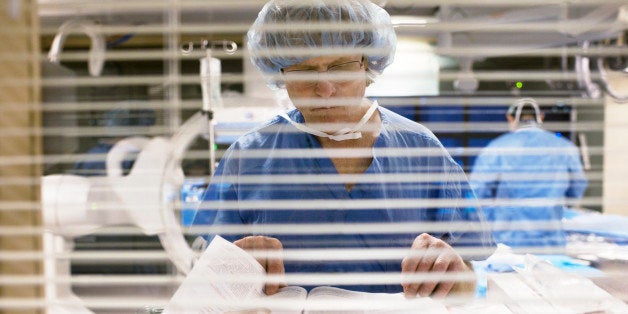 NEW YORK (Reuters) - U.S. doctors and teaching hospitals received $3.5 billion from pharmaceutical companies and medical device makers in the last five months of 2013, according to the most extensive data trove on such payments ever made public.
The payments, disclosed by the Centers for Medicare and Medicaid Services (CMS) on Tuesday, include consulting and speaking fees, travel, meals, entertainment and research grants. The names of the recipients of about 40 percent of the payments reported by companies were withheld because CMS had concerns about data inconsistencies.
A total of 546,000 physicians and 1,360 teaching hospitals received 4.4 million payments from healthcare companies.
The companies were required by President Barack Obama's 2010 healthcare reform law to disclose to the federal government by March all payments of $10 or more to doctors, dentists and other practitioners, as well as to teaching hospitals, for August to December 2013. Even payments that physicians have requested be sent to a charity must be reported.
The American Medical Association and other physician groups had asked CMS to delay the release of the data by six months, saying that errors could create a false impression about the influence of industry on individual doctors.
Both Democratic and Republican lawmakers supported the Physician Payments Sunshine provision, arguing that making industry payments public will increase transparency.
(Reporting by Sharon Begley and M.B. Pell; Editing by Cynthia Osterman)
Related
Popular in the Community