Bet the baby wishes they had swallowed a krabby patty.
A doctor in Saudi Arabia was stunned to discover a SpongeBob pendent lodged inside a toddler's trachea.
Dr. Ghofran Ageely, a radiology resident at King Abdulaziz University Hospital, in Jeddah shared these photos of x-rays that revealed the Nickelodeon star smiling, with his tongue sticking out.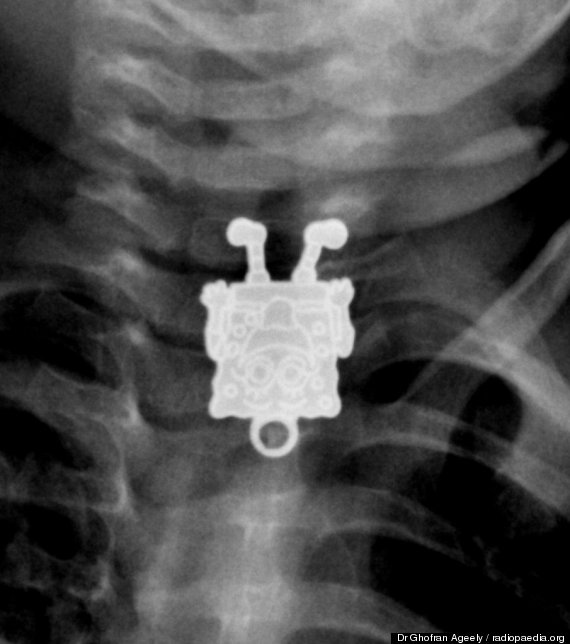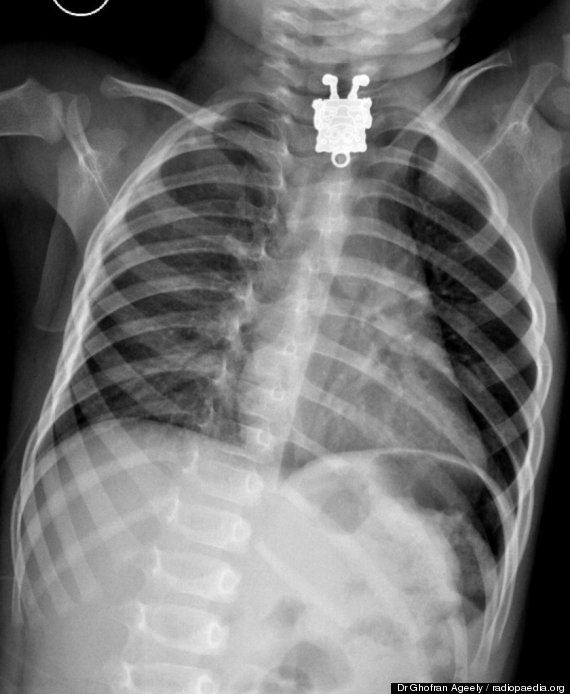 "I opened the frontal view and was shocked. 'SpongeBob,' I screamed!!!" Ageely wrote in an email to LiveScience. I was amazed by the visible details. You can see his freckles, shoes and fingers…AMAZING."
The Spongebob pendent, which belonged to the 16-month-old's sister, was successfully removed and the boy was sent home.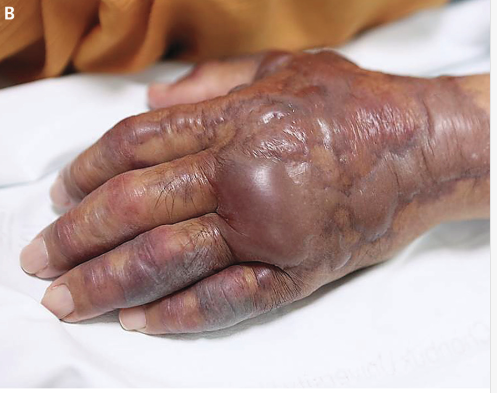 Wild X-Rays And Medical Photos
Popular in the Community