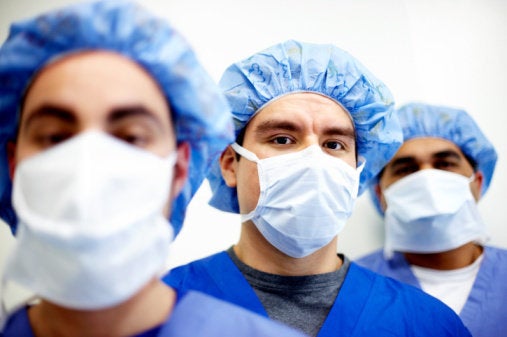 According to a recent study by Thompson Reuters and HC Plexus, 65 percent of doctors believe the Patient Protection and Affordable Care Act (PPACA), otherwise known as the Health Care Reform Act, or, to some, "Obamacare," will cause a decline in the quality of patient care.
Even more doctors, as many as 78 percent, believe their medical practices will be negatively impacted by the legislation. This pessimism may be the result of a lack of buy-in from doctors who in simpler times in our history were highly influential in discussing, debating and ultimately shaping health care policy.
Only 16 of 535 members of the Congress that enacted the PPACA had medical degrees. Despite intense lobbying, there was little meaningful dialogue between doctors and Congress in the process. Meaningful health care reform -- reform that has the buy-in of all of the critical stakeholders in the process -- is nearly impossible without meaningful dialogue. And, meaningful dialogue is nearly impossible because the two sides do not speak the same language.
Doctors are increasingly frustrated that their elected representatives, oftentimes lawyers, enact laws that affect health care policy, and every aspect of patient care, yet these elected officials generally lack any medical training. As a result, doctors view the law as creating obstacles to effective patient care, rather than a guide to quality patient care. Medical education, moreover, has not equipped students and residents with the tools necessary to become involved in the legislative process to effectuate meaningful change.
As an academic who works both in legal and medical education, I have seen the negativity from doctors, who may be understandably dissatisfied with the tort system, trickle down to medical students and residents, who then become negative about the legal profession in general. In addition, in this day and age of media sound bites and rumors about death panels gone viral, there seems to be increasing animosity and fear between the professions, as well as a significant amount of misinformation about medico-legal issues.
I wanted to help combat the problem by providing a meaningful educative experience that would teach medical students the language of the law, and the theory of how different legal doctrines work together in the health care arena. My goal was to provide future doctors the tools necessary to become meaningfully involved in the dialogue and help change that which does not work. That concept became reality this past year when Wake Forest University School of Medicine offered fourth-year medical students a month-long rotation in legal education housed at the Wake Forest University School of Law.
Language immersion is generally considered the optimal way to become fluent in a new language. Likewise, medical students need legal education immersion if we want them to achieve a level of fluency in their understanding of the language and process of law. The month-long rotation allowed these medical students the time to become immersed in the law, just as they do in their other medical school rotations, such as orthopedics or pediatrics.
During the rotation, the medical students studied jurisprudential theory such as natural law, positive law and legal realism. They learned about the importance of the rule of law in civilized society. Further, because health care law is an amalgam of many legal doctrines, the medical students were taught about the theories underlying basic legal education doctrine, such as constitutional law, contracts, torts, and property, all with an eye toward how these doctrines play out in medical research and their future medical practices.
In addition, I wanted to make sure that my students would never form an opinion about a piece of health care legislation without reading the actual bill or law. Thus, during the rotation, the medical students learned how to research and find the law, how to read and interpret case law, statutes and regulations, along with the process needed to change the law.
According to a 2011 study of medical students' experience with the medico-legal curriculum in medical schools in the U.K., "A greater focus on law in clinical practice, rather than learning in the abstract, appears necessary to facilitate knowledge, skill retention and development." We used this principle in designing an experiential component to the afternoon session of the course.
There, the medical students joined law students in learning about health law and bioethics and participating in realistic legal/medical, biotechnical and research-related scenarios, such as a clinical ethics consultation, an investigational review board meeting, an appellate argument, as well as a medical malpractice negotiation and mediation. The students were assigned roles (patient, doctor, judge, lawyer, congressional representative, agency representative, ethics committee members, etc.) opposite their field of study. So, for example, the law students were assigned to be medical providers, and the medical students performed the role of lawyer, in-house counsel, judge, etc.
The students were required to resolve the medico-legal conflict and discuss the valid competing professional and social interests at play. Also, the students had to consider the humanistic element -- how would a person in a certain role react, and what ethical choices might he or she have to make?
As the authors of the U.K. study opined, "If future doctors are to uphold and advocate effectively for legal rights of patients they must have a sound grasp of the law and the confidence to apply that understanding." This finding again seemed to play out in our course. The medical students indicated that they began to view the law as a guide to quality patient care, rather than an obstacle. Some indicated that they took their role in advocating for a better health care system more seriously, and they would be more likely to become involved in the legal/political process if they experienced a law as being unfair, unworkable or contrary to best practices.
It was announced today the U.S. Supreme Court will weigh in on the issue of the health care reform mandate as early as next summer. Until we have clarity about the PPACA and how our future health care system will operate, however, pessimism will abound in the medical profession. My hope is that through programs like ours at Wake Forest University we can provide future doctors with a voice to enter the debate, along with the confidence of knowing that they can positively affect the legal system to ultimately provide better patient care for all.

Popular in the Community