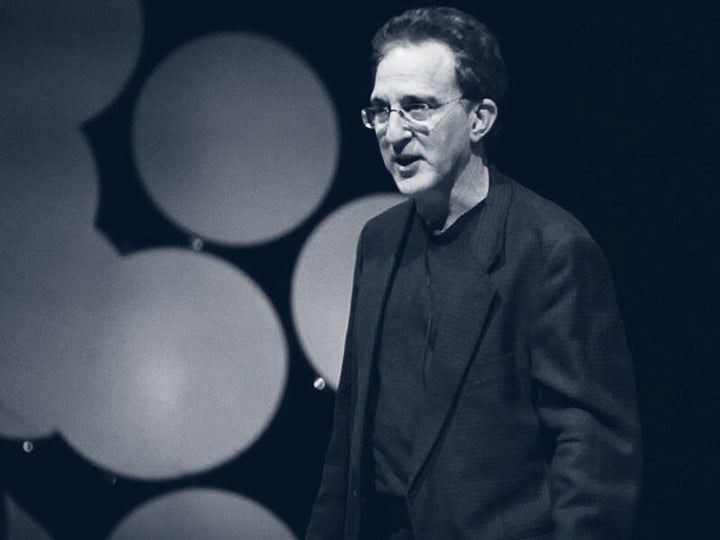 What If Talking About Medical Mistakes Went Viral?
When I started preparing my TEDx talk, I was given two pieces of advice. The first was to speak from the heart. The second was to swing for the fences. The heart part I understood. Swinging for the fences was a bit of stretch for me, since I'm not a huge baseball fan.
Still, I loved 'Moneyball: The Art of Winning an Unfair Game', a book by Michael Lewis (that was made into a feature film starring Brad Pitt) that chronicles the attempt (unsuccessful so far) by Oakland Athletics manager Billy Beane to fashion a team that can challenge the free-spending New York Yankees for the World Series on a shoestring budget. 'Moneyball' slices and dices the Great American Pastime into mind-boggling metrics to figure out how many runs are needed in aggregate to produce a playoff-worthy season - then find and sign the cheapest players who can score those runs.
I began to focus on a ballplayer's batting average, defined as the number of times a player hits safely every hundred at-bats. For example, a baseball player who hits .300 hits safely 30 times every 100, or three times in every ten at-bats - a very modest-sounding 30 percent success rate.
I picked a .300 batting average because it's the benchmark of a very successful hitter in baseball. If a ballplayer hits .300, he'll have a nice long career; he may even get a good number of votes for the Baseball Hall of Fame in Cooperstown, New York.
"The redefined physician is human, knows she's human, accepts it ... and she works in a culture of medicine that acknowledges that human beings run the system." -- Brian Goldman
But one day, I saw a ballplayer's batting average in a way I had never seen it before. I wondered how a patient would feel if her orthopedic surgeon batted .300 (that's a 30 percent success rate) on hip replacements.
Suddenly, I had an extremely accessible way of beginning my TEDx talk, and slowly taking health consumers inside the uptight, shame-based, ultra-perfectionistic culture into which modern medicine has evolved.
My message was simple and (hopefully) cathartic. "Let's talk about medical mistakes," I urged my colleagues - beginning with my own painful stories of patients who had been injured or who had died as a result of my mistakes.
After I finished my talk, I got a standing ovation. I felt freer and lighter than I had felt for years. I could stand on a clear, sunny day, say that I'm human, and not worry about being asked to leave the room.
Since January of this year, more than half a million people have seen my talk on TED.com; an equal if not greater number have shared it on Facebook and other social networking sites.
I've been buoyed by the hundreds of comments I've received. A small number of people have (rightly) taken me to task for not doing better. Some tried to show me how I could have prevented the medical mistakes to which I confessed. But most have been incredibly supportive of my call for health professionals to talk openly about their mistakes.
"Dr. Goldman, I can honestly appreciate this topic, having been a victim of a VBAC (vaginal birth after Caesarian section) gone bad," Leslie Cervantes posted to TED.com.
"My trauma was such that after five years of the incident, my daughter with cerebral palsy is a painful reminder of the tragic event we experienced. I truly don't have a grudge toward the surgeon, but I will never forget the look in his face when he blatantly expressed regret and remorse for his lack of good judgment."
Equally gratifying is that doctors, medical students and residents have been touched enough by my TED talk to share their stories with me and with each other.
"I'm a doctor in the UK, so our system is slightly different to yours but the expectations are the same," posted Arjuna Nagendran. "Errors are the best ways to learn, I myself can testify to that. The 'what if' experiences that shock you the most are the ones which really impact on your learning and are the ones that really create the best doctors. All of us passed our exams, all of us can know the facts and presentations and have variable levels of practical expertise, but we all will make mistakes. The system would be far better if doctors themselves, from the top down, were more embracing of that."
Since my TED talk, I have been given an unprecedented opportunity to spread the word about talking about and sharing mistakes in order to share lessons learned.
Late last month, I gave a speech at the Carmel Authors & Ideas Festival. One of my fellow presenters was Captain Chesley B. "Sully" Sullenberger III, who is best known for piloting US Airways Flight 1549 to a safe landing on the Hudson River after a flock of Canada geese struck both of the plane's engines. Sully saved all 155 passengers on board. Before evacuating the plane himself, Sully walked up and down the aisle not once but twice to make certain no one was left on board. He left the plane and entered the history books.
Since retiring from US Airways, Sully has become a motivational speaker and a widely respected consultant in patient safety. He's not the first expert in aviation to recommend that hospitals adopt a safety culture patterned after the one adopted long ago by the airline industry. But he's probably the most heroic. For a great interview on this, check out the Stanford School of Medicine podcast 1:2:1.
After he spoke to thunderous applause and despite being mobbed by well-wishers, Sully gave me a 27-minute lecture on patient safety I won't soon forget.
"Everything that we know in aviation, every procedure that we have, every rule in the book, every technique that we have, ultimately is because someone somewhere died," Sully told me.
"What we have learned are lessons purchased at great cost - many of them literally bought with blood."
Sully has called for a national patient safety investigation agency patterned after the U.S. National Transportation Safety Board (NTSB).
"A similar construct in medicine could go a long way to making more widespread use of the best practices, identifying systemic issues, and mitigate them on a large scale," he said.
And that's not the only page that medicine is borrowing from the aviation book. You've no doubt heard of the flight data recorder (FDR), or "black box," found on commercial aircraft, that tracks everything from aircraft performance parameters to radio and cockpit voice recordings. FDRs are an essential part of piecing together what went wrong following an aviation accident.
As we speak, doctors are working on a prototype for a data and voice recorder to be used during surgery in the operating room.
Those are just some of the many good things that come from learning to talk openly about medical mistakes.
Ideas are not set in stone. When exposed to thoughtful people, they morph and adapt into their most potent form. TEDWeekends will highlight some of today's most intriguing ideas and allow them to develop in real time through your voice! Tweet #TEDWeekends to share your perspective or email tedweekends@huffingtonpost.com to learn about future weekend's ideas to contribute as a writer.
Related
Popular in the Community