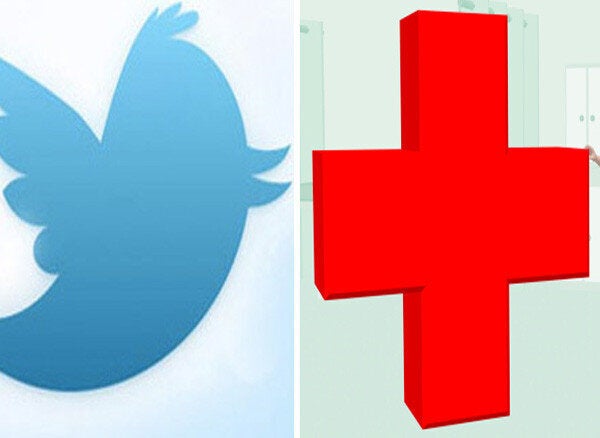 "Achieving balance in life with cerebral palsy" and "The differences between comparative and clinical effectiveness" might seem like heady tweets, but they're the bread-and-butter of Kevin Pho, M.D., the so-called "leading physician voice" of social media. Pho, a New Hampshire-based primary doctor, writes around 20 such posts every day, which go out to a whopping 30,000 followers.
Some 1,300 doctors have added themselves to TwitterDoctors.net, a site that bills itself as a directory of the most influential doctors on Twitter. The number is indicative of a new generation of physicians using social media to comment on health and medical issues. The problem is that some break Pho's cardinal rule: Never use Twitter to dispense medical advice or comment on a patient.
In a letter published in a February issue of JAMA, a group of doctors analyzed the Twitter habits of 260 self-identified physicians who all had at least 500 followers. Half of the tweets were related to health or medicine and 12 percent were self-promotional in nature. Around 3 percent were flagged as "unprofessional," meaning they either contained profanity or discriminatory statements or represented a violation of a patient's privacy.
Katherine Chretien, a hospitalist and one of the study's coauthors said in an email that in the month after the study came out, there has been skepticism about its importance on the part of some colleagues in the medical community. By emphasizing the small percentage that messed up, they say, she frightened other doctors away from using Twitter.
"I find [that idea] short-sighted," Chretien said. "Yes, there are only 3 percent unprofessional tweets, but when you are dealing with patient privacy violations and tweets promising cures for diseases if you buy their product, you can't sweep those under the rug."
On the other hand, many doctors told Chretien the information serves as a call-to-arms for improving social media standards as a profession. They see it as important work.
The American Medical Association agrees. Last year, it adopted new social media policy guidelines, which encourage doctors to do things like take advantage of privacy settings and maintain the "appropriate" boundaries of the patient-physician relationship on the web.
But Chretien said the policy is only a first-step:
I think at least starting in medical school, there should be education about the professional opportunities and the potential ethical pitfalls of social media use for physicians.
The classes, she said, should cover relevant laws, like the Health Insurance Portability and Accountability Act (HIPAA), the AMA's guidelines and the policies that many medical schools are now putting in place.
Pho agrees that such formalized training is a good idea, not only to teach physicians what to avoid the internet, but to inspire them to use social media. He said:
A lot of physicians say to me, 'Why do I need to participate in social media?' And I say, because that's where the patients are. This is a new generation of informed patients, who are going online to get information, and the bigger the disconnect between us and them online, the harder our job is going to be in the exam room.
According to Pho, the bulk of his tweets are about providing a physician's commentary that keeps up with breaking news, thus giving them more context and better means of understanding a situation. Sometimes he uses Twitter to break news himself, like when he's live tweeting from a medical conference.
Other doctors use Twitter as a means of inspiring patients. Michael Roizen, M.D., a Huffington Post blogger and medical review board member, said that while he uses Twitter primarily to promote his radio health show and to highlight what he sees as the most important stories of the week, he has used it to get people to take "action steps," from time-to-time, when there's a health or medical story that requires immediate attention.
And that, according to Pho, is where doctors on Twitter can be a particularly powerful presence.
"When H1N1 emerged last year, the recommendations were changing on almost an hourly basis," he said. "Doctors were able to get on Twitter and help their patients in real-time, guiding them to good, reputable sources."

Popular in the Community