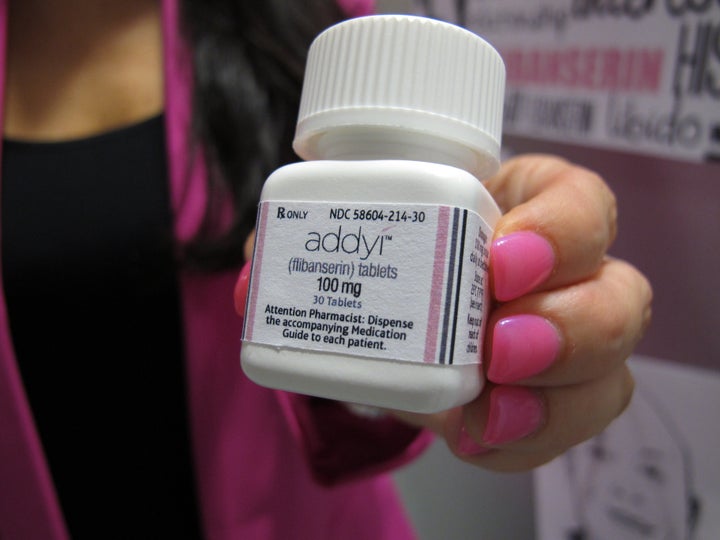 Experts are calling Addyi, the so-called "female Viagra" that's become the first-ever FDA-approved pill for hypoactive sexual desire disorder, a revolution for women's sexual health.
"The approval of Addyi is the most important advancement in female sexual health since the Pill was approved in 1960," said Sheryl Kingsberg, chief of behavioral medicine at MacDonald Women's Hospital and a reproductive biology professor at Case Western Reserve University School of Medicine.
"It validates women's right to treatment for sexual problems and their right to sexual health," Kingsberg continued. "It validates that there is as much biology as psychology with regard to women's sexual function and this is the same for men."
Addyi, or flibanserin, also known as the "little pink pill," doesn't work the same way that Viagra does in men. Instead of affecting blood flow to the genitals, as Viagra does, Addyi targets certain serotonin receptors in the central nervous system — similar to how anti-depression medications target other receptors — in order to improve sexual desire. Before its approval Tuesday, there were no FDA-approved drugs that targeted low sexual desire in either men or women.
Kingsberg likened the FDA's approval of Addyi to the breakthrough in men's sexual health research when Viagra was first approved in 1998. Before then, doctors told men that erectile dysfunction was "all in their heads," she explained. Now, in 2015, we accept that there are physical reasons men can't get or sustain erections, and Addyi's introduction to the marketplace could do the same for the estimated 5.5 million to 8.6 million U.S. women suffering from hypoactive sexual desire disorder, meaning a chronic lack of interest in sex.
Amanda Parrish is one of them. The 52-year-old woman was part of the final phase of clinical trials conducted on Addyi, and told HuffPost Live that before she joined the trials, doctors had given her a similar message — that it was all in her head.
Watch Parrish's interview in the video below.
"I kept being told that there was nothing wrong with me physically, and that I just needed to buy some toys," she said to HuffPost Live host Nancy Redd.
A year after initially seeking treatment for her low sexual desire, she qualified for the Addyi clinical trials and took the pill daily, as prescribed, for about nine months in 2010. She said it took about two weeks for her to start feeling the changes.
"One day midday [I was] talking to my husband, and started getting a-flutter," said Parrish. "I told him, 'Holy Toledo, I think this is working!'"
While the pill didn't make her "hyper sexual," as she put it, Parrish said that she did transition from an "obligatory participant" in sex to an initiator. And coming off the pill once the trial ended meant that her sex life returned to its previously troubled state, Parrish said.
"We are both looking forward to having the pill back again," Parrish said.
The pill was originally formulated as an anti-depressant. While it failed to treat depression, researchers noticed that it did increase sexual desire. Sprout Pharmaceuticals then tested it for safety and effectiveness in more than 11,000 women before winning FDA approval. In three randomized, double-blind trials, women who took Addyi had between one-half to one more "satisfying sexual event" per month on average than women who took placebo pills. It also increased sexual desire as compared to the placebo, as well as lowered distress related to sexual desire dysfunction.
The pill's modest returns are exactly why some critics are suspicious of Addyi's ability to make an impact on women's sexual health. Dr. Prudence Hall, a gynecologist who runs an alternative wellness center focused on women's health in Santa Monica, California, says that the root causes of low sexual desire in women include relationship issues and changing hormone levels due to aging. While she praised the FDA's approval of Addyi for shining a spotlight on women's sexual health, she questioned Addyi's seemingly limited effect on women's sex lives and called the trial's results "just crazy."
"I want women to have many, many events and great sexuality, and unbridled passion in their lives," said Hall, who advocates a controversial hormone replacement therapy that is not recognized by the FDA. "Yes, one [sexual] event is better [than none], but don't you want better than that?"
Dr. Tami Rowen, an OB/GYN at University of California, San Francisco Medical Center, disagrees. She says that downplaying the drug because of its minor uptick in sexually satisfying events discounts the major improvements the drug makes in a woman's real life.
"Many people have said that the improvement wasn't enough, but this is a very subjective statement," she said. "For many women, even one or two more satisfying sexual events can be very significant to a woman and her relationship."
Rowen also noted that the drug's side effects, which include severely low blood pressure and loss of consciousness if taken with alcohol, are comparable to the side effects of psychoactive medications that were able to win FDA approval far more easily than Addyi. The most common side effects were dizziness, sleepiness, nausea and fatigue, which is why the pill is recommended for use before bed.
Rowen is excited about being able to prescribe Addyi to future patients, and says that in her career, she's already seen several women who are seeking treatment for low libido and could benefit from it.
"Women who do not tolerate the medication do not have to take it," she concluded. "This is just one more tool for clinicians who, for too long, have been struggling to help their patients with a very real problem."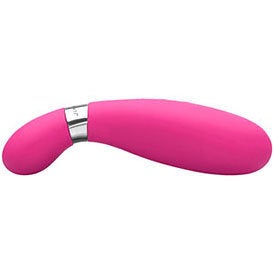 The 11 Best Sex Toys For Your Most Adventurous Friends (Or Yourself)
Related