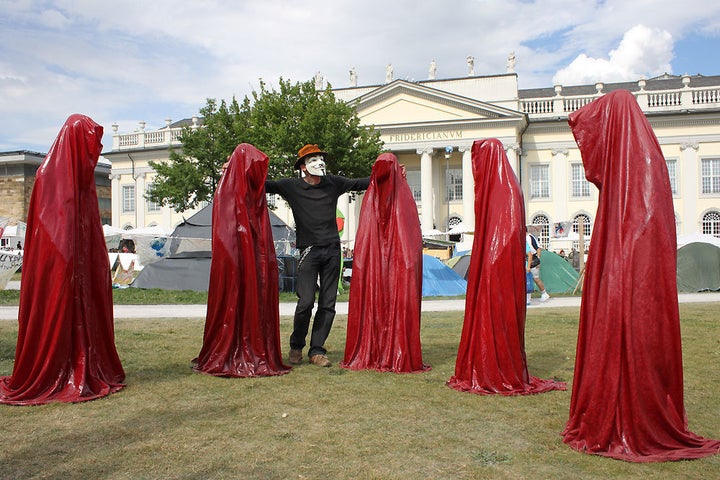 The 13th Documenta Festival has taken over Kassel, Germany, filling the city's museums, abandoned buildings, parks and even a railroad station with documentary disguised as art.
Held every four or five years, the 100-day festival embraces the idea that art is not limited to paintings on the wall, and need not be constrained to a museum. Instead, the festival is absolutely unconstrained -- there is so much displayed that you can't possibly see everything.
Documenta was first held in 1955, after Kassel was nearly destroyed by Allied bombs during World War II. The exhibition was held in the Freidricianum Museum, then in ruins. The Freidricianum, now rebuilt, is still the center of Documenta today.
A room in the Freidricianum dubbed the "brain" features the festival's theme: sharing history through art. One painting in the brain is significant not for the landscape it portrays, but for what is underneath it. In Afghanistan, the Taliban prohibits art that depicts animals or humans. Mohammad Yusuf Asefi, a Kabul native, saved about 80 paintings by famous Afghan painters from destruction by painting landscapes over them in water-soluble paint.
The Buddhas of Bamiyan, two statues in Afghanistan destroyed by the Taliban in 2001, were not so lucky. But the statues have been reincarnated at Documenta 13. During WWII, the Freidricianum was bombed and nothing was left of the extensive library it housed except burned books. American artist Michael Rakowitz commissioned Afghan stone carvers to turn what was left of the Buddhas of Bamiyan into copies of the books in stone. In conjunction with the project, Rakowitz led workshops in Bamiyan to reintroduce the local community to the art of stone carving, a tradition neglected during years of conflict. The project, called What Dust Will Rise, bridges the catastrophe of one country with that of another.
Another room in the Freidricianum is covered in about 900 postcard-size paintings of apples and pears. The drawings are simple, but in typical Documenta fashion, the curator has chosen works that are significant for the meaning behind them. The fruits were painted by Korbinian Aigner, an anti-Nazi German pastor and apple grower who invented new breeds of apples. After an assassination attempt against Hitler in 1939, Aigner dared to say publicly that if the terrorist had been successful, then perhaps a million people would have been saved. Aigner was sent to a concentration camp but allowed to work in the gardens, where he began growing apples. He developed four new strains of apples in the camp and named them KZ-1 to 4, KZ being the German abbreviation for "concentration camp." One of the trees was replanted in Kassel.
The festival is filled with similar exhibits -- footage of a man who filmed the Arab Spring in Tahrir Square and ended up capturing his murder on video, a mask made by students at an internment camp for Jewish children, nude photographs of a photojournalist who posed in Hitler's bathtub after Germany was liberated -- all pieces that are disguised as art, but tell a larger story.
Documenta 13 is being held until September 16, 2012.
Getting There: Kassel is 90 minutes from Frankfurt and almost three hours from Berlin by train. Go to Bahn.com to purchase tickets.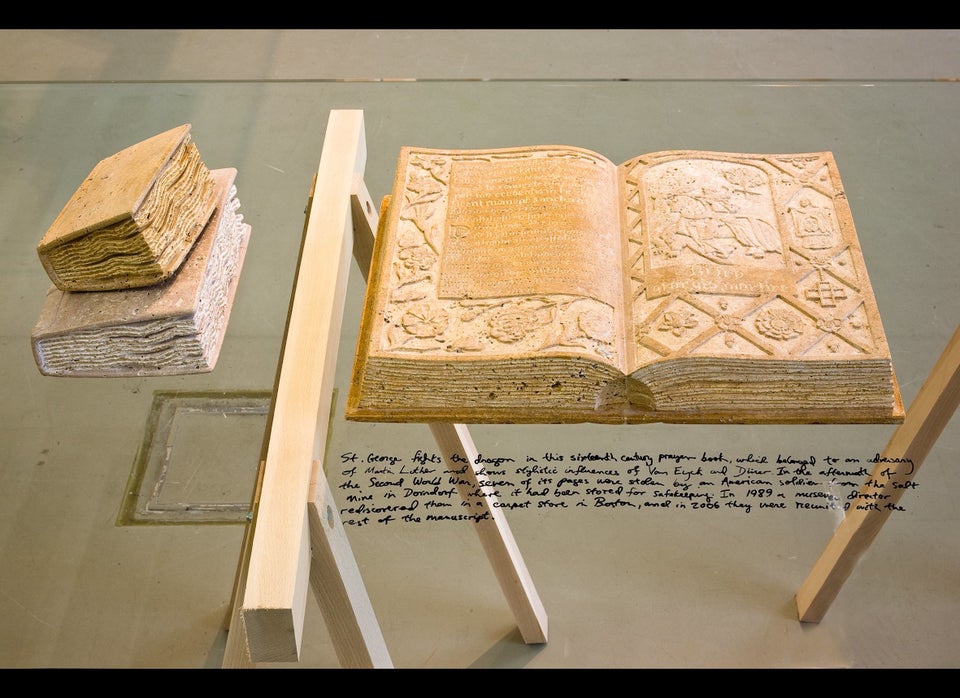 Documenta 13
Popular in the Community