Although they spend each day side-by-side, Durga and Manisara haven't seen each other in over 15 years. A married couple living in the hills of Nepal, they both suffered from deteriorating eyesight over the past few decades, until finally they could only make out changes in light, but not the presence of nearby shapes.
"My grandchildren and children, I used to know their faces. But these days, I don't recognize anyone," Manisara says in a new documentary titled "Open Your Eyes." She indicates a spry granddaughter cuddled up on her lap. "Maybe her toes are just like mine. When I feel her toes and the sole of her foot, it feels like mine. Soon I will know."
Manisara and her husband are unfortunately not anomalies in their village and in others like it around the world. Take a close look into their eyes, and you'll notice their colorful irises are dulled by a milky white coat. Their blindness results from cataracts -- a curable condition responsible for the loss of sight in poor communities worldwide. In fact, according to the documentary, directed by Oscar-nominated filmmaker Irene Taylor Brodsky, 90 percent of those who suffer from cataracts live in the world's poorest countries.
But the barrage of unsettling facts listed at the beginning of the film aren't hopeless statistics. Although the cost of fixing cataract blindness used to be around $500, it's now available for the price of a cup of coffee.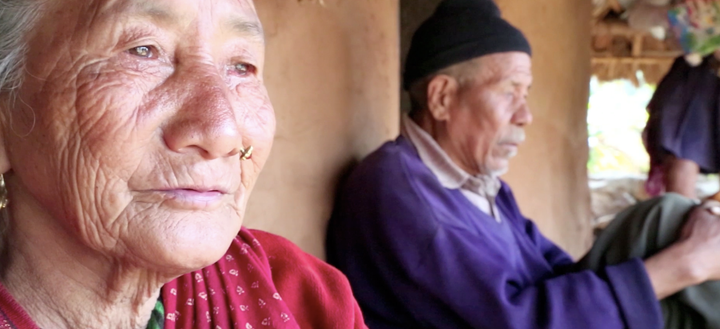 "It may sound like a cliche, but it actually happens," Brodsky said in an interview with The Huffington Post. "Here's a problem we can solve! Oftentimes documentaries illuminate pressing questions of our time, but the answers are not always obvious. My film shows how a relatively simple six-minute surgery [...] can give someone their life back."
Brodsky was first introduced to the power of sight-granting surgery in the 1990s, when she spent much of her time living in Nepal. There, she met a Nepalese surgeon with whom she trekked across the Himalayas while he performed the sort of surgeries documented in her film. At the time, she was already interested in how the omission of a sense can impact an individual's life: she has two deaf parents and a deaf son, so has witnessed it firsthand.
"Making a film about blindness inspired me because it's so disabling and, yet, so easily cured," Brodsky said. "There are 39 million people worldwide who are blind but don't have to be. Focusing on a single family, I encountered a staggering amount of suffering and kindness."
Before meeting the couple who would become the subjects of "Open Your Eyes," Brodsky encountered a slew of would-be Nepalese patients who refused the option of surgery. "They were too infirm to leave home, or simply had no one who could hand-carry them to the hospital," she said.
And certainly, the trek patients must take from their hilly towns to Palpa, where the cataract surgery is performed, is arduous. The procedure created by Dr. Larry Brilliant is likened to replacing yellowing photographic paper, and is free for those who can't afford to pay, but not everyone feels equipped to take the journey. Brodsky followed Durga and Manisara through narrow paths and winding roads, where Manisara gazed distractedly out of a car window.
"I will be happy to see the world again," Manisara said before her free surgery.
Watching her reunite with her family, and with her husband, who she's felt but not touched for over a decade, is a heart-wrenching scene.
"My films have always been character-driven," Brodsky said. "I think we watch film with our head and with our heart, but strong characters drive the story straight to our heart."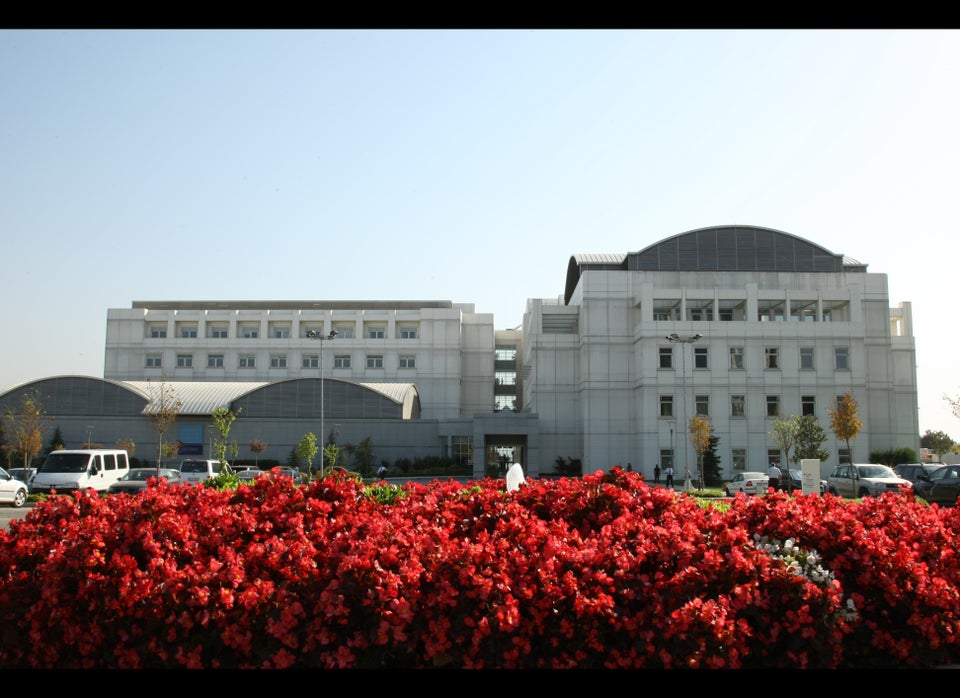 International Hospitals For Medical Tourism
Popular in the Community