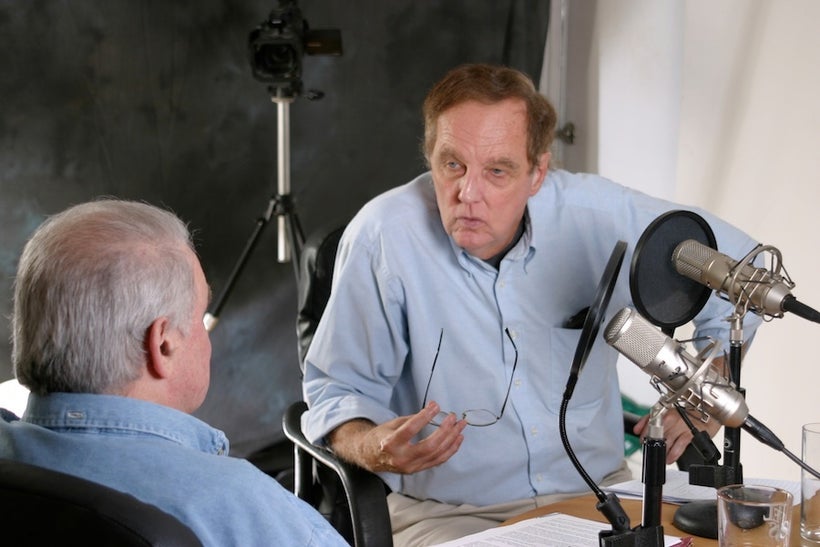 John Mulholland is an award-winning writer and documentary filmmaker known for telling the untold stories of Hollywood legends, American culture and the great artists who have influenced the world throughout history. With a treasure trove of films on every subject from the real Van Gogh in The Letters Of Vincent Van Gogh And Theo Van Gogh, to exclusive personal interviews with Liza Minnelli, Angela Lansbury and the children of Humphrey Bogart and Ingrid Bergman, Mulholland has mastered his niche of finding the hidden truths and fresh perspectives of the past. His newest and highly acclaimed film Cooper and Hemingway: The True Gen explores the unlikely friendship between Ernest Hemingway and Gary Cooper.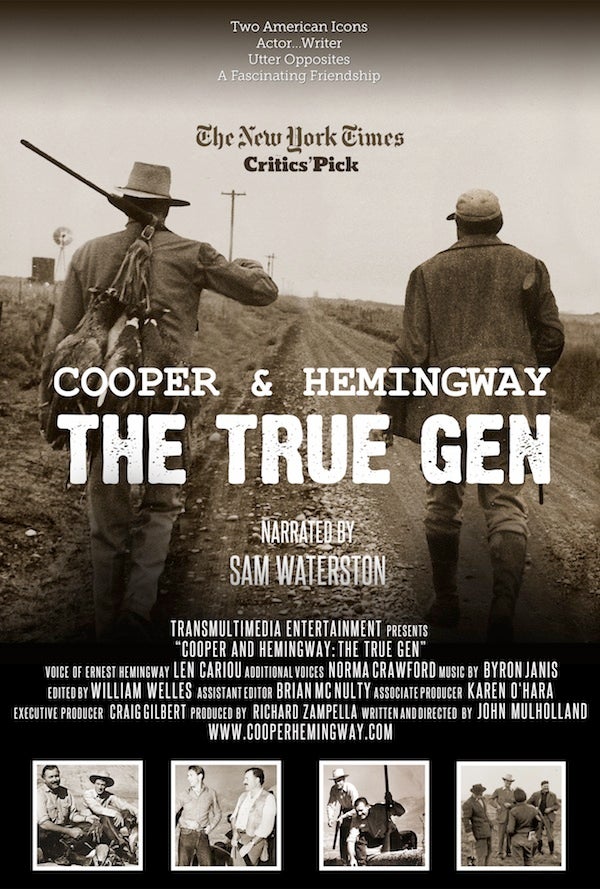 Mulholland was granted entry into the exclusive world of documentary filmmaking in the early 80s, when ARTS Network was ABC's fresh and vibrant cable channel - before it became A&E. A time when cable television was new and innovative, and networks gave their production teams free reign to do pretty much whatever they pleased.
"I had been working as a journalist for a trade magazine when Curtis Davis, head of production at NET before it became PBS, brought me in to write and direct documentaries for ARTS," Mulholland explains. "I was very lucky to get in on the ground floor at that time. It was the beginning of cable television and you couldn't really break the rules because there were none. You weren't confined to set running times, an episode could be however long it took to tell the story. And if you pitched a story and the network didn't like it, you could always run across the street and pitch the competition," he laughs.
Mulholland also knew this was his golden opportunity to find his voice as a documentarian. Using his investigative skills and flair for writing, he quickly established his niche of taking a more compelling, human-interest approach to history. Covering a multitude of subjects ranging from Eastern European composers, to Charles Dickens, to the real drama behind Macbeth (with Estelle Parsons as narrator), Mulholland left ARTS with an impressive library and a strong sense of where he was going next.
He branched out on his own to pursue his longtime interest in the behind-the-scenes stories of pre-1960s Hollywood films. Landing exclusive interviews with Hollywood legends and industry insiders, he reached a new level with notable films such as Liza Minnelli Reflecting, Reflections on Gaslight with Angela Lansbury, and As Time Goes By, which unveiled the personal relationship between Humphrey Bogart and Ingrid Bergman, and the off-camera drama during the filming of Casablanca. He also took on more controversial topics such as the politics behind the blacklist era; through interviews with President Bill Clinton and Prince Albert of Monaco, his film Inside High Noon examines how actor Gary Cooper fought against blacklisting despite the professional and personal cost.
Mulholland also had a longtime fascination with the rumored friendship between Gary Cooper and Ernest Hemingway. While their contrasting public personas as the American hero and anti-hero made such a friendship seem unlikely, Mulholland knew there was more to uncover.
"The public image of Gary Cooper was of an all-American cowboy, nice guy, very conservative and anti-intellectual. Hemingway's reputation was the exact opposite - liberal, intellectual, and a genuine bastard. So if these personas were accurate, how could these guys possibly be friends? I already knew the real Gary Cooper was an intellect, a conservative and later found out he was a notorious womanizer. I also knew there was a lot more sensitivity to Hemingway than everyone's simplistic view of him as a misogynist alcoholic. I wanted to make a film that would allow today's audiences to look at these two American icons in a fresh light. Their careers, their artistic legacy, their place within 20th century culture and to also examine the stigma of masculine friendships from today's modern perspective."
In 2013, Cooper & Hemingway: The True Gen debuted in theaters across the US and received rave reviews from audiences, critics and the industry alike. With Mulholland as writer/director, Richard Zampella as his partner and producer, and legendary documentarian Craig Gilbert as executive producer, the film succeeded in being the most accurate depiction of the real Cooper and Hemingway (with Patrick Hemingway and Maria Cooper on board as consultants.) It is also the only biopic to fully examine the two men's extraordinary 20+ year friendship. The film also features Sam Waterston as narrator and exclusive interviews with Hollywood legends such as Kirk Douglas, Charlton Heston, Robert Stack, George Plimpton, Patricia Neal and writer Elmore Leonard. In addition to making the New York Times Critics' Pick list, Cooper & Hemingway: The True Gen is set to be released in Blu-ray DVD in summer 2017.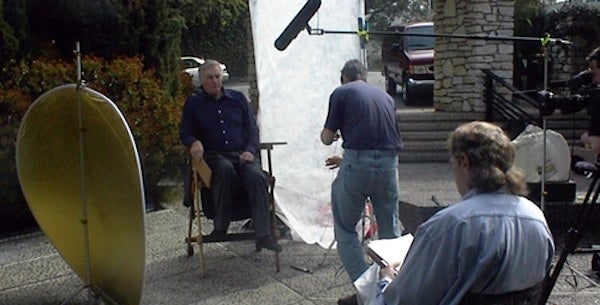 Mulholland is working on his next documentary which examines the legacy of Elmore Leonard, who passed away in 2013 shortly after appearing in The True Gen. After being mentored by Hemingway himself, Leonard went on to become one of the influential American writers of our time. The novelist, crime writer and screenwriter is most known for writing Rum Punch, Out of Sight, Get Shorty, and Be Cool.
"Leonard took Hemingway's spare style, added humor and then crafted a new way to use a character's point of view to tell a story," Mulholland says. "He is also one of the few white writers appreciated by black people for his approach to writing black characters. I interviewed black female NYPD detectives about how accurate and insightful Leonard's depiction of police and police work was, and his ability to create real and three-dimensional black female characters. In fact, most of his female characters were ahead of the men and in many ways, he was ahead of his time."
To find out more about Cooper & Hemingway: The True Gen and the upcoming release of the Elmore Leonard documentary, go to the official website at www.cooperhemingway.com
Calling all HuffPost superfans!
Sign up for membership to become a founding member and help shape HuffPost's next chapter
This post was published on the now-closed HuffPost Contributor platform. Contributors control their own work and posted freely to our site. If you need to flag this entry as abusive,
send us an email
.