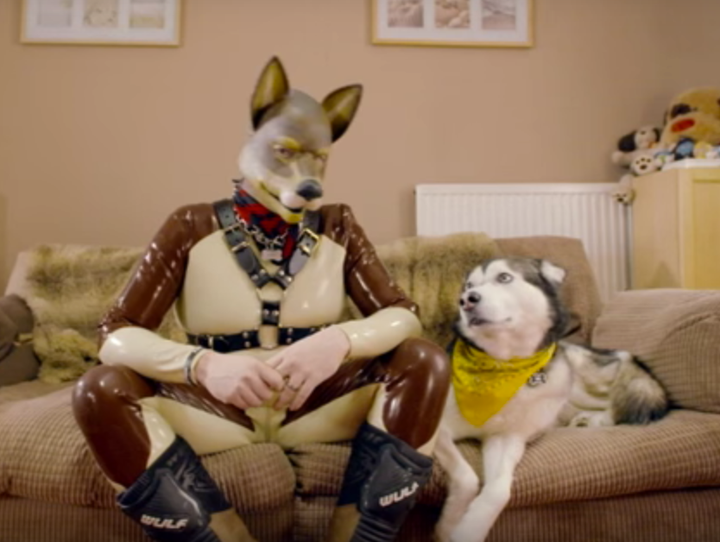 A new documentary deals with a group of people who doggedly pursue desires that might be unusual to many others.
It's called "The Secret Lives Of The Human Pups" and focuses on the world of "puppy players," a subset of the BDSM community that finds pleasure in dressing up and pretending to be dogs.
"Puppy play" attracts a wide variety of people, but most are gay males with a interest in leather and who also enjoy having their stomach rubbed or their ears being tickled.
But dressing up like a dog doesn't always lead to boning, according to a puppy player known only as "Kaz."
"People automatically jump to the conclusion that this is gear we wear to have sex. I used to get asked awful questions like, if I liked having sex with dogs," he said. "But it's certainly not that, and it's not always sexual. Members of my pack, we spend a lot of time together at home just being dogs."
"The Secret Lives Of The Human Pups" debuts Wednesday night on Britain's Channel 4. No U.S. airdate is set, but we'll toss you a bone by showing the trailer.
It's not a lifestyle for everyone, but for 32-year-old theatre technician Tom Peters, being a puppy is the cat's pajamas.
Tom, has spent around $5,800 over the last 10 years boning up on his doggy skills in order to become a dalmatian named Spot.
"You disappear, you start chasing puppy toys and people give you ear scratches and treat you like a puppy," he said, according to the Mirror. "You disappear so much into the head space that you don't stop to think but you crave it and you want it and you wish for it. It's magic, it just really is genuinely magic," he explains.
"I am strongly happily, proud of who I am and what I look like and I don't care about what anyone else thinks."
The decision to become a human puppy wasn't without hard choices. Tom ended a relationship with a woman named Rachel because of their different hobbies.
"He wanted to be able to explore different avenues and I just didn't understand it. I didn't want to understand it then," she said.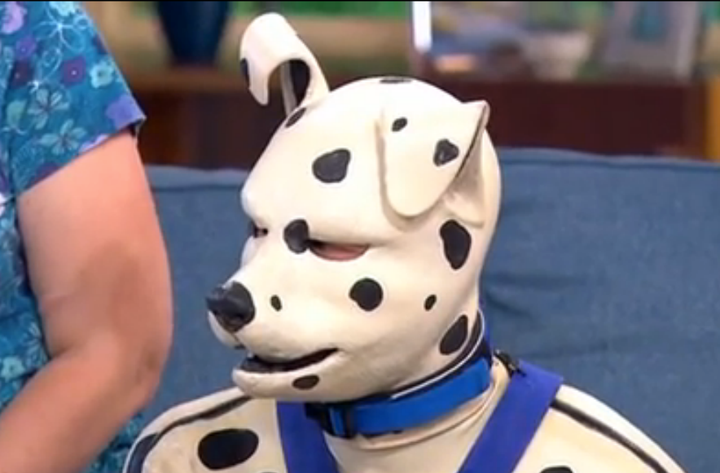 Still, Peter's efforts have paid off in some way. He was chosen "Mr. Puppy UK," a beauty pageant for wannabe bowsers and a prestigious honor in the puppy community.
Peters and his former fiance Rachel promoted the documentary earlier this week by appearing on "This Morning," a popular British morning talk show.
Peters hopes putting a human face on puppy play helps make it easier for others with the same interests.
"Some people understand it better than others," Peters said, according to the Telegraph. "I don't push it onto them if they don't want to know, as that is unfair to both them and me.
Support HuffPost
The Stakes Have Never Been Higher
Related
Before You Go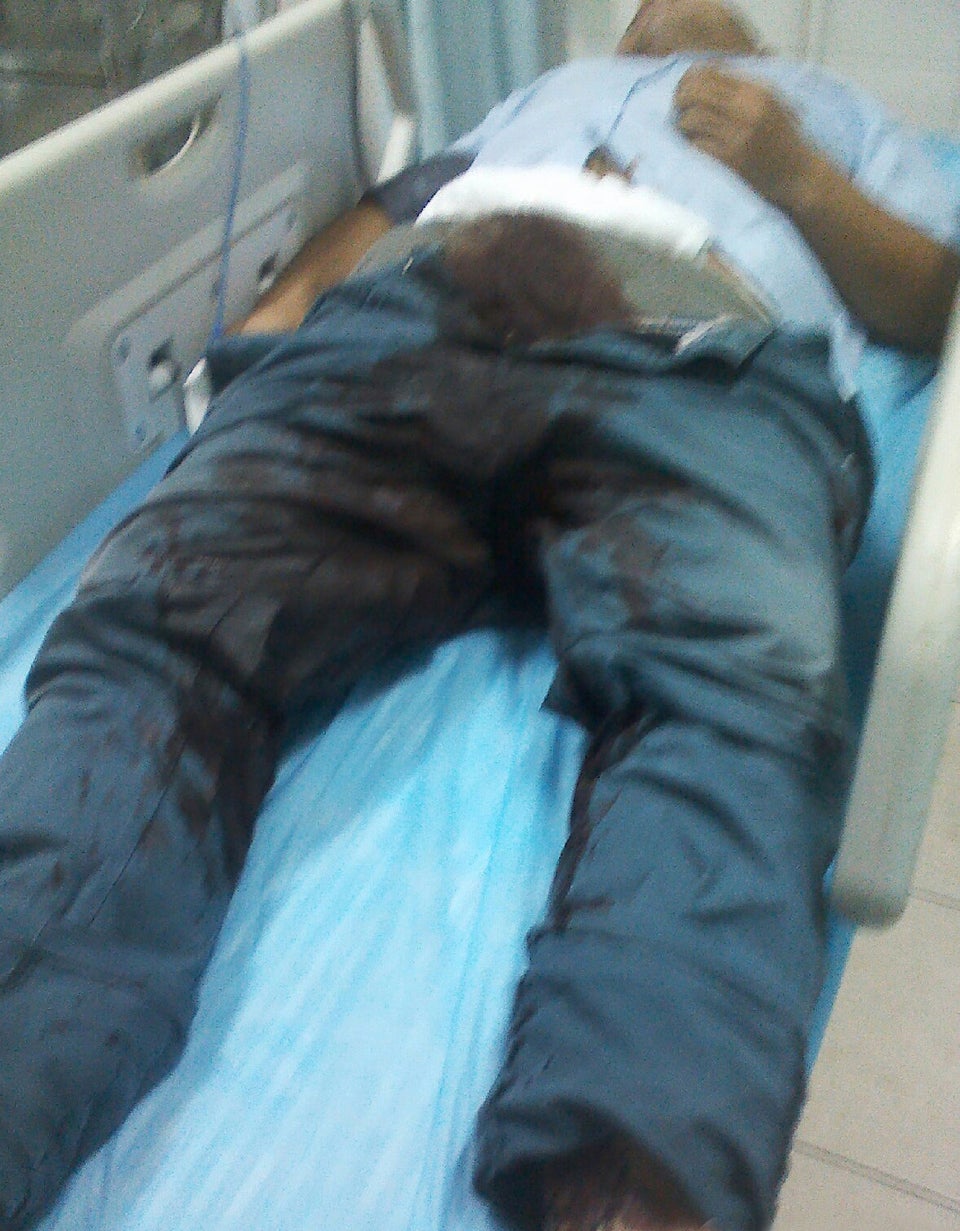 Bad Sex
Popular in the Community