A dog in Oklahoma City came home on Saturday carrying a dead newborn in its mouth.
"He was carrying it just like a momma pup," she told the station, "and laid it at my feet."
The house sitter stressed that the body had no markings or signs of trauma, and that Luke would never have hurt anyone. She believes the dog was trying to help the infant.
"I believe [Luke] found it, picked it up and brought it. There was no trauma you could tell he inflicted," she said.
Authorities have determined that the newborn was a girl.
"We don't know where the baby came from," Police Captain Dexter Nelson told KFOR. "If it was born in the area outside or if someone brought the baby out there to dispose of it."
Medical experts are currently trying to determine if the baby was born alive or stillborn.
According to KOCO, Luke typically roamed over a large area, which officials are currently canvassing for clues about the infant.
All 50 states have some form of "safe haven" legislation that allows parents -- or someone with a parent's permission -- to anonymously leave a newborn at designated safe locations without fear of prosecution for neglect or abandonment.
CORRECTION: A previous version of this article incorrectly stated that Nebraska does not have safe haven legislation. Nebraska does have safe haven legislation, which can be found here.
Related
Before You Go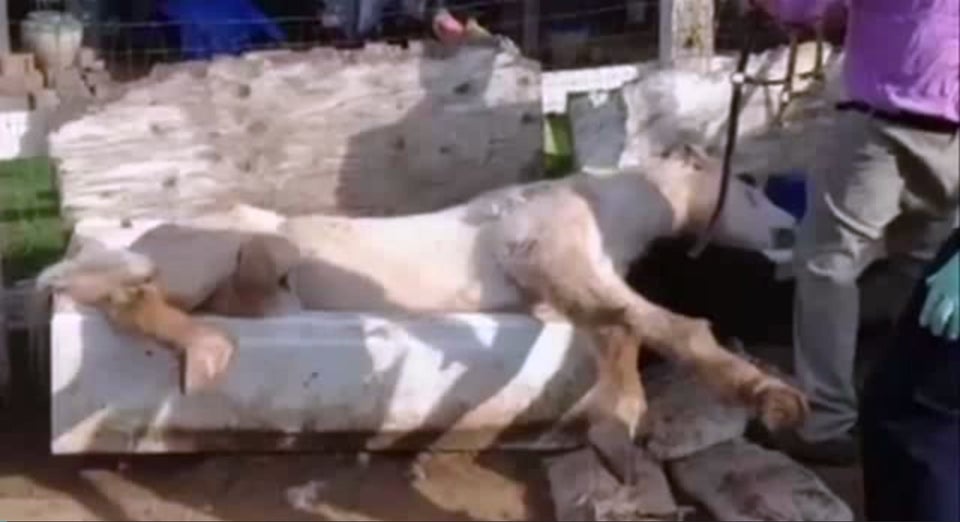 Animals In The News
Popular in the Community