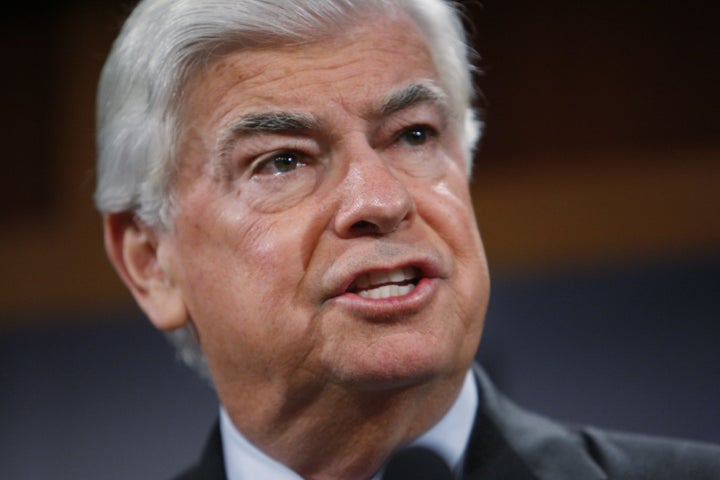 To consumer advocates, it's essential that an agency charged with protecting borrowers is able to not just write rules for industries that extend credit but also enforce those rules.
It's an intuitive concept, to say the least. To make its advantages more clear, the Consumer Federation of America put together a chart that shows the current relationship between different federal laws and the agencies with rulemaking and enforcement authority under those laws.
The current regulation of consumer financial products is a tangled web that allows businesses and banks to shop around for the most lenient cop. The idea of the proposed Consumer Financial Protection Agency is to centralize rulemaking and enforcement authority in one place.
Not everyone likes that idea: Senate Republicans can live with giving the CFPA rulemaking authority but are drawing a line in the sand on enforcement, according to Sen. Bob Corker (R-Tenn.), who said that Senate Banking Committee Chairman Chris Dodd (D-Conn.) agreed to the deal. But after Dodd broke off negotiations with Corker on Wednesday, it's not clear if such a deal still stands (if it ever stood to begin with). It's likely Dodd will unveil a more progressive draft on Monday -- particularly with regard to enforcement of non-mortgage nonbank lenders, according to people close to the process.
In the version of the legislation that passed the House, auto dealers, which originated nearly 80 percent of more than $850 billion in outstanding debt in 2009, won a "carve out" that exempted them from the agency's rulemaking altogether. So did pawnbrokers. And it seemed likely that such groups would get the sweetheart treatment from the Senate as well, subject to CFPA rules but not enforcement.
But those groups may not get such favorable treatment in Dodd's forthcoming draft after all. A Senate Democratic aide told HuffPost that the folks writing the bill are trying to figure how best to empower the CFPA to crack down on non-mortgage, nonbank lenders. "For many of the smaller institutions, that would stay with their primary enforcers now," wrote the aide in an email. "However, there would likely be a mechanism for the CFPA or similar agency to step in if problems emerged. The debate is over at what point this would happen."
A lobbyist who has been tracking the legislation also said it seems the committee is working to make it easier for the agency to enforce its rules.
"My understanding of what the committee was doing was they were looking at what they were going to toughen up in that agreement to allow the agency some more authority," said the lobbyist. "I understand they're talking about ways to make it easier for the agency to enforce its rules against non-mortgage nonbanks."
Corker himself said he expected Dodd, who is retiring when his term ends this year, will veer left after breaking off talks with the Republicans. There has been no indication, however, that Dodd will go back on his deal with Republicans to house the CFPA inside the Federal Reserve, an idea loathed by consumer advocates and Dodd's banking committee counterpart in the House, Rep. Barney Frank (D-Mass), who made sure that the House passed a bill with an independent CFPA.
Advocates of putting auto dealers within the agency's purview won the hefty support of the Department of Defense, which came out last week in favor of preventing dealers from ripping off members of the armed services.
"The Department of Defense supports and encourages legislative efforts to establish a Consumer Financial Protection Agency to protect service members and their families from unscrupulous automobile sales and financing practices," said a DoD spokeswoman in an email.
Rosemary Shahan, president of the California-based Consumers for Auto Reliability and Safety, has been lobbying senators in Washington this week to press for regulation of auto dealers.
To make her case, Shahan points to retired Marine Cpl. William Woods, who had been back from Iraq for three months when he traded in his Mazda as a down payment for a used Porsche on a Sacramento dealer's lot. Woods discovered the car was a lemon when a Porsche dealership told him it had been totaled. When he took it back to the dealer to protest, they yanked the keys for both cars, leaving Woods without transportation when it came time to search for a job in October.
"It was very very miserable and difficult," he said. "It was very hard to get around, especially being in such a big city." (On Valentine's Day, Shahan's group gave Woods a "new" used car worth $3,000.)
The auto dealer's lobby says the kinds of things Shahan complained about are already illegal, arguing that there is no need for new lawmaking. "They're illegal but so what, they're violating the law," replies Shahan. "There isn't anybody policing it. The [Federal Trade Commission] isn't policing them, the Fed isn't policing them... When you have a car financing problem, is the first thing consumers think, 'I think I should complain to the Fed?'"
Soldiers are sympathetic figures when it comes to consumer financial protection. In 2006, Congress put a 36-percent interest-rate cap on short-term credit to members of the military, effectively banning predatory payday lending to a swath of the American public.
Of course, the sympathetic soldier argument doesn't work on everyone. "This time it's military," complained Banking Committee member Sen. Tim Johnson (D-N.D.), Dodd's possible successor as committee chairman, after the law passed. "Who's to say it isn't going to be widows and orphans or other sympathetic groups in the future?"
That's what Woods wants. "Hopefully the bill passes -- that way car dealerships are no longer allowed to do this to military members or people in general."
Ryan Grim contributed to this report.
Popular in the Community