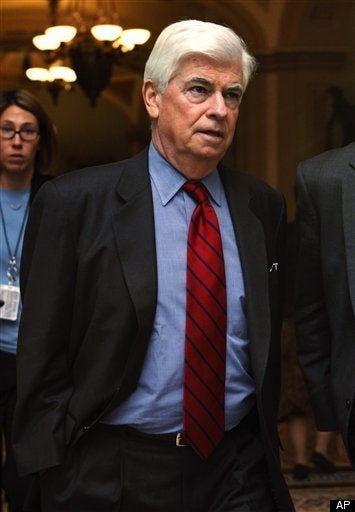 Sen. Chris Dodd (D-Conn.) reached out to fellow members of his Banking Committee on Monday to float the latest proposal for a compromise Consumer Financial Protection Agency that would be housed within the Federal Reserve, committee aides said Monday, confirming reports in the Washington Post and Politico.
Dodd and the White House have been signaling for some time that they were less concerned with whether the agency was independent than with its structure and funding stream. Without independent funding, it would be at the whim of lawmakers who might want to block its mission.
The new proposal from Dodd, who is retiring at the end of this year, would grant the agency independent funding and a presidentially-appointed director, another priority for consumer advocates. But it would not give the agency, according to the Post, authority to enforce those rules. The Federal Reserve has had consumer protection laws on its books for years, but consciously elected not to enforce them before the financial crisis.
The White House has said that the CFPA is a top priority. Dodd is negotiating with Sen. Richard Shelby (R-Ala.), the top-ranking Republican on the committee, and Sen. Bob Corker (R-Tenn.), a more junior member but one who has said he's willing to be the sixtieth vote for financial regulatory reform.
Shelby is a fierce Fed critic, but an even stronger opponent of the CFPA. A final bill is expected from Dodd later this week or next, with a committee vote to follow. An earlier Dodd proposal would have housed the CFPA in the Treasury Department.
Consumer advocates, along with New York Times columnist Paul Krugman, are urging Dodd not to give up just yet, but to fight for a strong CFPA and force the Republicans to go on record against it.
Popular in the Community