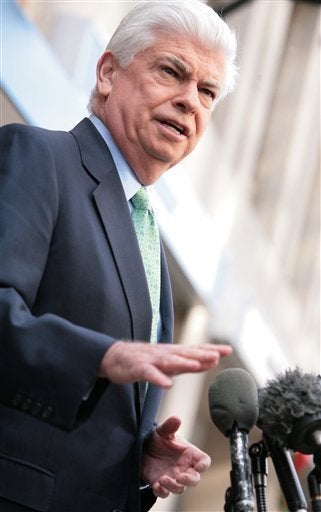 Sen. Chris Dodd took some noticeably hard shots at the White House in a recent interview with Connecticut bloggers, ridiculing the Obama officials who decided to release documents showing the Bush administration authorized torture without having the political will to follow up with an investigation or prosecution.
"I don't know who the genius was in the room that night when they were discussing this," the Connecticut Democrat said of the four torture documents declassified by the Obama White House. "But if you are going to make the decision to release the documents, I presume every one of us here would the have a follow up question, which is: Well, what are you going to do about it? And if the answer is nothing, we are just going to release the documents.... Some of us in the room would say, 'Well wait a minute, you have a problem. If you are going to release them then you are going to have to answer the next question, what are you going to do with them?'"
Dodd said that he definitively believed waterboarding to be torture and added that if "people did do something illegal it ought to be pursued." He did not have a preferred avenue for pursuing investigations into the matter, though spoke somewhat favorably of Sen. Patrick Leahy's proposal for an independent body to handle the matter.
But it was his comments aimed at the president that were the most biting. Though Obama noted that his hands were tied when it came to the document release -- his White House had to comply with a Freedom of Information Act request from the ACLU -- the fact that the president remains un-eager to pursue potential illegal activity struck Dodd as antithetical to basic American principles.
"I know people don't want to go back, because it is uncomfortable. The president has said I want to look forward," he said. "You know my father was a prosecutor at the Nuremberg trials. They were not a popular idea.... Nuremberg became a symbol of who we were. Even these thugs got a lawyer, even these thugs got a trial despite their acts. And so we became a symbol of jurisprudence and the rule of law."
"Not to prosecute people or pursue them when these acts occur is, in a sense, to invite them again," Dodd concluded.
The remarks of the Connecticut Democrat, who finds himself in a tough reelection contest heading into 2010, undoubtedly appealed to the group of progressive bloggers whom he was addressing. Whether former Vice President Dick Cheney would be caught in the center of an investigation, Dodd replied: "You gotta go where you gotta go."
Popular in the Community