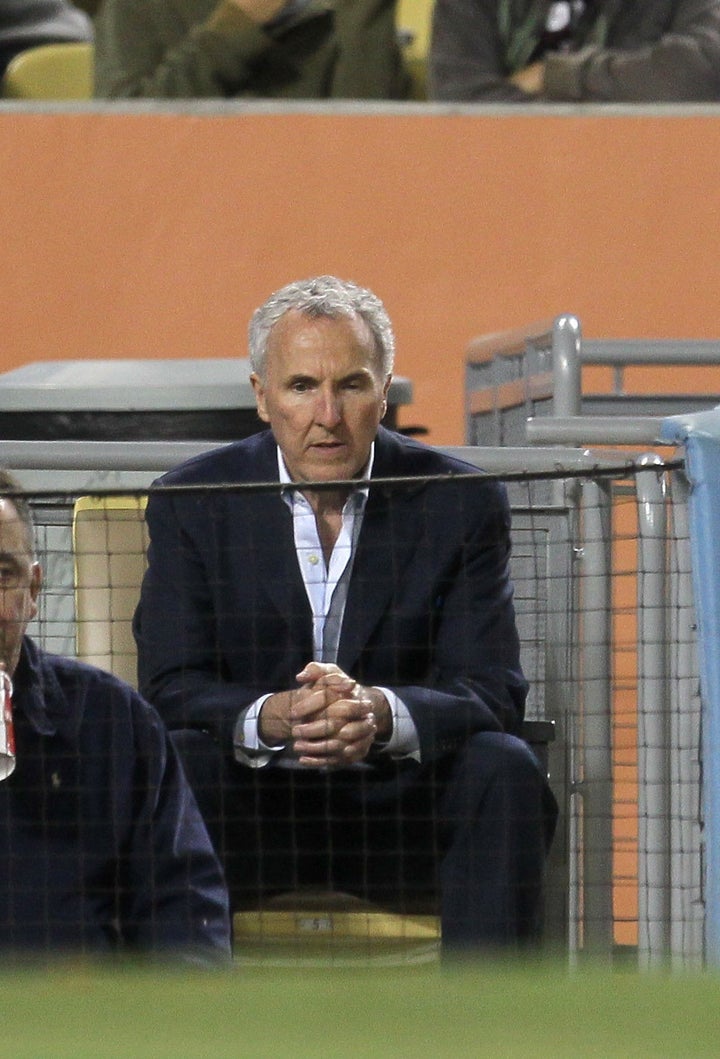 The team owes Los Angeles $240,563 in taxes. It also owes Levy Restaurants $588,322 for running the concession stands at the stadium, as well as $339,403 to Continental Airlines for team travel.
Some of the Dodgers' major payroll creditors include former players Manny Ramirez ($20.9 million), Andruw Jones ($11.1 million, currently with the NY Yankees), and Juan Pierre ($3.05 million, currently with the Chicago White Sox, who is also owed $3.5 million for his trade). Other players on the list include the current roster, and the LA Times points out that two of the players owed money (Zach Lee and Alexander Santana) haven't even begun playing yet. Also on the list: longtime sportscaster Vin Scully ($152,778).
The filing comes just days before Dodger payday on Thursday. In a press release, Frank McCourt places the blame squarely at the feet of MLB commissioner Bud Selig:
"...he's turned his back on the Dodgers, treated us differently, and forced us to the point we find ourselves in today. I simply cannot allow the Commissioner to knowingly and intentionally be in a position to expose the Dodgers to financial risk any longer. It is my hope that the Chapter 11 process will create a fair and constructive environment to get done what we couldn't achieve with the Commissioner directly."
Related
Popular in the Community