The Florida airboat ride -- a must-do for anyone visiting the Sunshine State's vast wetlands -- is actually less "boat" than "air." When that massive propellor gets revved up, you practically lift off the surface of the water. If the wind is blowing, expect a wild ride.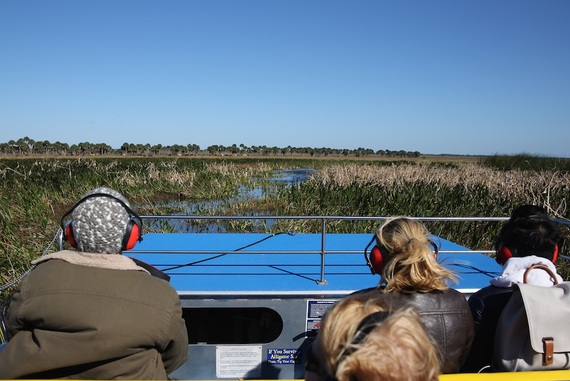 Since the 1920s, airboats have been a popular way to exploring Florida, and there's probably no better way to see Seminole County's aquatic gem, Lake Jesup. This 100,000-year-old body of water in the heart of Central Florida is largely undeveloped and at this time of year teeming with life -- including Eagles, Osprey, Heron and, of course, the ever-present alligator.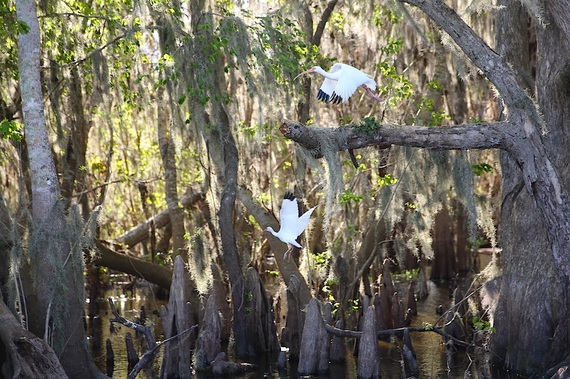 It would not be an understatement to say the gators outnumber the people here. Deep within the ancient Cypress forests, half submerged under black water, the reptiles are breeding at this time of year. You can see the hatchlings spread out in the late winter sun under the protective gaze of their mother.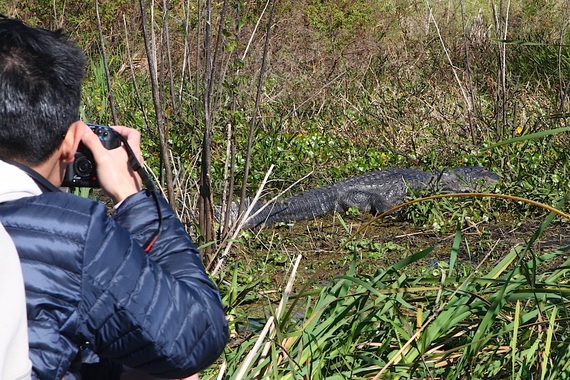 One of the most popular ways to get across the shallow wetlands to see them is by fan-propelled vessel. Due to the boat's flat bottom and aircraft-type propeller pushing from behind, it's one fast-moving vehicle. During sultry summer months, people flock to the docks to catch the wildlife and enjoy the breeze, but you should also know it's so loud that you'll need ear protection to shield you from the fan noise.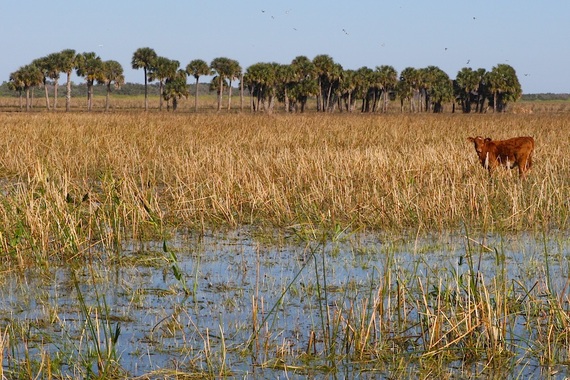 You can catch a half-hour airboat ride from Black Hammock Adventures, an unassuming restaurant and dock hidden away among orange groves. The best time of year to visit is April through June, just before oppressive summer heat and the bugs arrive. During the spring, you'll also witness a spectacle that has to be seen to be believed: flocks of migratory birds so dense, it looks like an enormous white curtain being pulled into the deep blue Florida sky.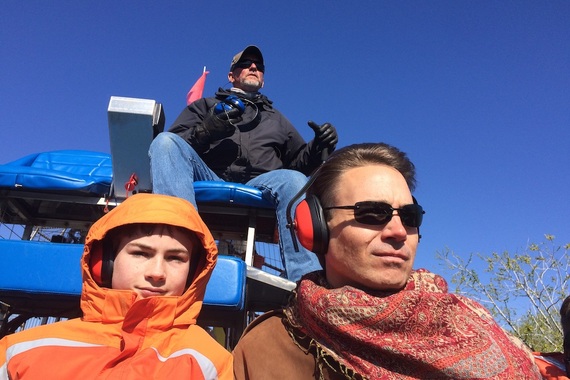 Lake Jesup is one of Central Florida's largest lakes and part of the St. John's River system. Seminole County, just north of flashy Orange county, bills itself as Florida's "natural" choice. We have to agree. We live here. Lake Jesup is only a five-mile drive from our house. Talk about a staycation!
Popular in the Community