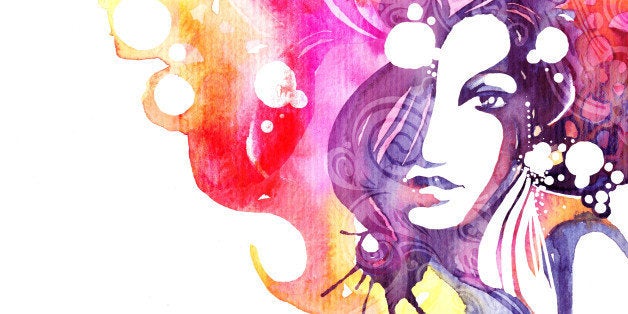 My whole life I struggled with the battle between desire and practicality. I've always been a free spirit who didn't want to be caged, who yearned to spread her creative wings, yet I felt pressure from the world around me that I needed to clip my wings in order to abide by societal ideas of how I was supposed to live my life.
I remember as a kid sitting on a giant pink stone on our lawn, watching rain clouds loom overheard, and being swept up in my own daydreams as I smelled the impending rain in the air. I remember taking strolls in my grassy yard back and forth as I sang to myself. I remember collecting rocks and imagining stories about their magic. At what point did I lose sight of those daydreams? At what point did my imagination become clouded by anxiety?
As I grew up, I started learning from my family, from my peers, from the world in general, that I supposedly needed to shut away my dreams in favor of conforming to the routine, common, practical way of making a life for myself. I went to college completely clueless as to what I wanted to do as a career and became even more confused while I was there. I was surrounded by people who knew they wanted to be doctors and engineers. My academic past had my family believing that I would fall into that same category. I struggled between what their expectations were of me and the small child inside whose free spirit yearned to break free from its confines. I now wonder if a lot of my anxiety can be attributed to this struggle.
When I reflect on my anxiety, a lot of it is about control, guilt, and worry about failing. How did these thoughts come to be? What are they founded upon? I can't help but think that the false idea that I had to follow some popular societal protocol for my life choices instead of following my heart had something to do with it. I must ask: Are those who are creative more prone to anxiety because of this?
I somehow finished college despite my emotional struggles, and I eventually went to grad school to get my teaching certificate and beauty school to earn my cosmetology license. I've had a lot of education, and I have a lot of skills, but it hasn't been until this year that I have finally embraced my true spirit. I've realized that there is no use hiding from my creative self, and that I must pursue my writing with a side of doing hair and makeup. Working for myself allows me to be free, and it allows me to be the artist I was born to be without the walls and barriers built by others. I am going to work to make my own dreams come true.
Why can't we be who we are? Why can't we can't do all we want to do in this life? It's taken so much strength to dig out the girl who laid buried under the dirt of others' expectations, but now that I have, there's no hiding her any longer. She's here to stay, and her spirit will never ever be caged again.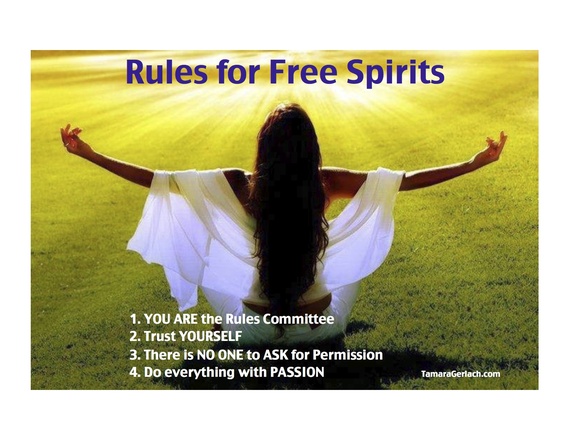 Image: glenmccarroll.com, Google Images