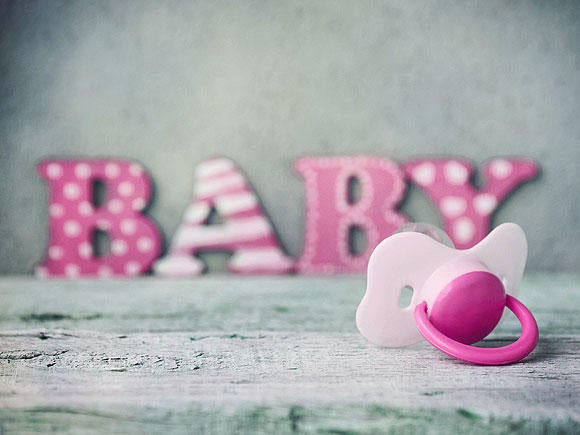 When a longtime friend of mine recently announced her first pregnancy, I immediately began thinking of gift ideas. This friend was in for a real awakening, and I am not talking about the late night feedings or sudden lack of a social life. Life after kids is pretty sweet, but it's not without its struggles. Every single person you meet wants to tell you what you should be doing and what you shouldn't. All of the advice that you receive can be overwhelming, conflicting, and at times annoying.
We are all slightly guilty of this. I share my tips on weaning, potty training, bed time routines, morning routines, TV and device usage, homework schedules ― you name it, I have pontificated about it. But there is one thing that I know that every single newbie mom should listen to a seasoned mom about: the baby registry.
When my girlfriend sent out her baby shower invites along with a link to her Amazon baby registry, I immediately launched Amazon to see what items I needed to tell her to remove.
Every new mom buys the must haves ― the diapers, the onesies, the tiny socks, and the wipes. But there are so many things that every single mom registers for the first time around that end up collecting dust in their appropriately themed nursery. And also, what does the mom get? I remember opening up my baby shower gifts and wishing that someone, anyone, would give me a gift certificate to a maternity massage or a nice manicure or pedicure or a bath soak ― something that was just for me.
After carrying around an extra human, watching my hips spread painfully to accommodate delivering said human and of course the months to follow where I would be nursing that human with my body ― I felt like I deserved something for me. I cannot be alone on this, right? Other moms are wishing for something special to let them relax before the arrival of their new bundle of joy, right?
Maybe I am selfish. But I took that selfish behavior and turned into a new initiative when it comes to giving my friends baby shower gifts ― something for the baby, something for you, something you need, and something the baby needs. Four useful, strategic gifts. Sometimes I will throw a joke gift in there, like something silly from here.
The most recent baby shower was for a mother who loves long baths. Even before her pregnancy, she would arrive home from work late at night and would draw herself a long hot bath to soak in. She would sometimes place essential oils or even Epsom salt in the water to even further relax herself. So when it came time to buy a gift for her, I picked a quality bath bomb gift set that could give her the feeling of relaxation that she so desperately needs and craves.
I paired this gift with a new lotion for mom because after the baby comes, a new lotion feels like a day at the spa and a box of diapers for baby and a cute outfit for the baby.
I really do love showering moms in love and gifts when they're about to expect a new baby.
I know that when I was telling my mother how much I appreciated her, she was happier and less stress. It's the little things sometimes. I choose to give the mom things that will not only serve a purpose but make the mama smile because she knows someone was thinking about her too.