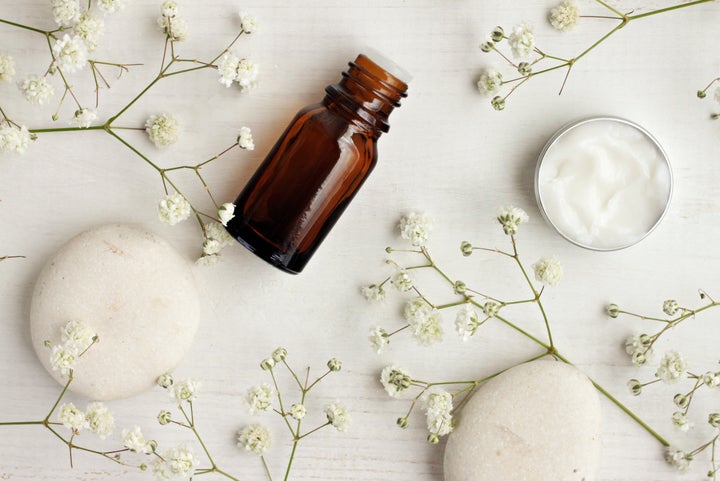 Step into any health food or beauty store and you're likely to see displays stuffed with products advertising their beneficial aromatherapy nature, from sprays promising to soothe you to sleep to lotions that will leave you feeling energized.
Aromatherapy products often tout an extensive list of healing qualities, making them a popular purchase among consumers. Sales of these products are reaching staggering heights, with the industry projected to rake in nearly $2.8 billion in revenue by 2024, according to a 2017 report.
However, experts warn that not all aromatherapy products are created equally.
Undestanding Aromatherapy
Aromatherapy, also known as essential oil therapy, is defined by the National Association for Holistic Aromatherapy as the art and science of utilizing naturally extracted aromatic essences from plants to balance, harmonize and promote the health of body, mind and spirit. The term was first coined in 1937, but since then, the definition has become an all encompassing name for products including diffusers, beauty items and more.
In order to get the most from your aromatherapy experience, it's important to understand how the term is being used on modern-day products, said Jessie Violet, a licensed massage therapist at the University of Pittsburgh Medical Center's Center for Integrative Medicine.
"Many people have a tendency to think that if something is advertised as aromatherapy that means it's something natural," Violet told HuffPost. "Some of those products that you see in stores are completely unregulated by any laws ... and their use of the term aromatherapy can be just a product with perfume. It indicates nothing about its natural status."
"Some of those products that you see in stores are completely unregulated by any laws ... and their use of the term aromatherapy can be just a product with perfume."
These products can spark a smile or help ease a worried mind, she said, but that's often based on a consumer's likes or dislikes of the scent as opposed to any natural benefits. In order to ensure you're purchasing actual aromatherapy products, she advises shoppers to always read the label.
Kelly Holland Azzaro, a certified clinical aromatherapy practitioner and public relations representative for the National Association for Holistic Aromatherapy, told HuffPost the best way to purchase essential oils and aromatherapy is to go with smaller suppliers and get to know them. She warns against consumers using synthetic fragrance-type products (like in some lotions). Instead, she advises seeking out items that advertise pure essential oils that are organically grown.
Violet said to make sure the label contains words such as extract of essential oils. Otherwise, it's likely you're using a product that relies on chemicals or perfume fragrances to make the scent and not any natural products.
"Aromatherapy can absolutely work for anyone with the idea that if you smell something and you like the way it smells then it works," Violet said. "That's based on personal likes, and just because a product says it will relax you doesn't mean it will work for you. You want to go to a place that sells essential oils and smell all of them, picking the one that works for you."
"Just because a product says it will relax you doesn't mean it will work for you."
Take lavender for example, which research suggests could help ease anxiety. Erica Vega, a brand and product expert with Lush cosmetics brand, said products that contain lavender perfume don't necessarily have the same soothing abilities for the mind as something with lavender oil in it. She said it's important for consumers to find brands that are transparent about what's in their products.
"We just don't want those who use our products to smell like lavender," Vega told HuffPost. "We want to include real oils and extracts of the plant, ensuring that it actually does the good work. Having ingredients listed on the products is important to Lush and we want people to know what's inside and what they're using."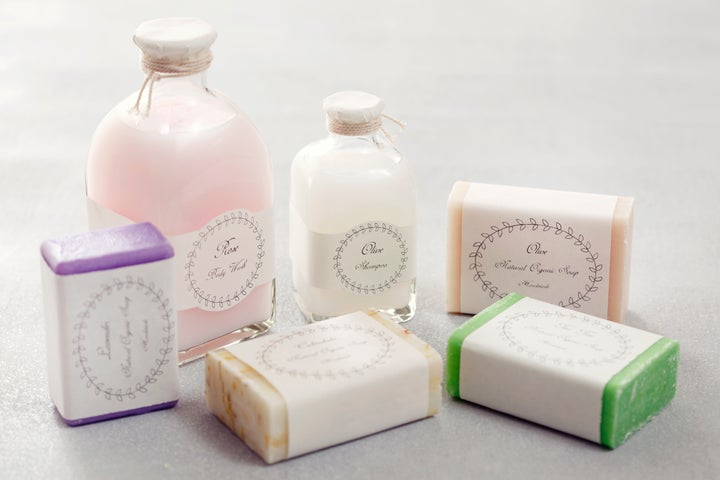 Where To Start
Once a consumer is properly educated on aromatherapy they can begin to shop for products that fit their wellness needs. Vega suggests looking for items that contain rose oil, a common source of comfort for those with a worried mind. When it's used in skin products, the oil is noted for its ability to tone down redness and clear blemishes.
Violet also said that many of her patients prefer lemon oil for its invigorating scent or lavender oil for a feeling of restfulness.
Naomi Crosby, a 20-year-old from Greenville, Pennsylvania, has used essential oils in various forms for years, and said that lavender has aided her in feeling less stressed during a recent move. Before going to bed she rubs one or two drops of lavender between her wrists and dabs a small amount on her neck.
"The scent relives my stress and helps me to return to a calmer state of mind," she told HuffPost. "I also put a drop of lavender oil in the palm of my hand and then spread it over a pillowcase before bed. The scent can be rather strong, so if you prefer you can try diluting the oil with a small amount of water."
Reactions to scents are personal, and even if lavender causes a feeling of relaxation in one person, it could spur something different in another, Violet said. She also cautions oil should never be ingested.
"Aromatherapy as a tool can be extremely effective. You just have to use your better judgment, do your research and start small."
According to the Holistic Aromatherapy association, some of the most commonly used essential oils include clary sage, which helps to relieve pain, eucalyptus, which is commonly used as a decongestant, and ginger, which aids in digestion.
Azzaro suggests placing one drop of sweet orange essential oil on a tissue and inhaling for a midday pick me up or to help with digestion.
"Aromatherapy as a tool can be extremely effective," Violet said. "You just have to use your better judgment, do your research and start small. Just experiment with different essential oils and see what you like. Aromatherapy is such a buzzword nowadays that it's important for consumers to know that there's aromatherapy and then there's essential oils."
Related
Before You Go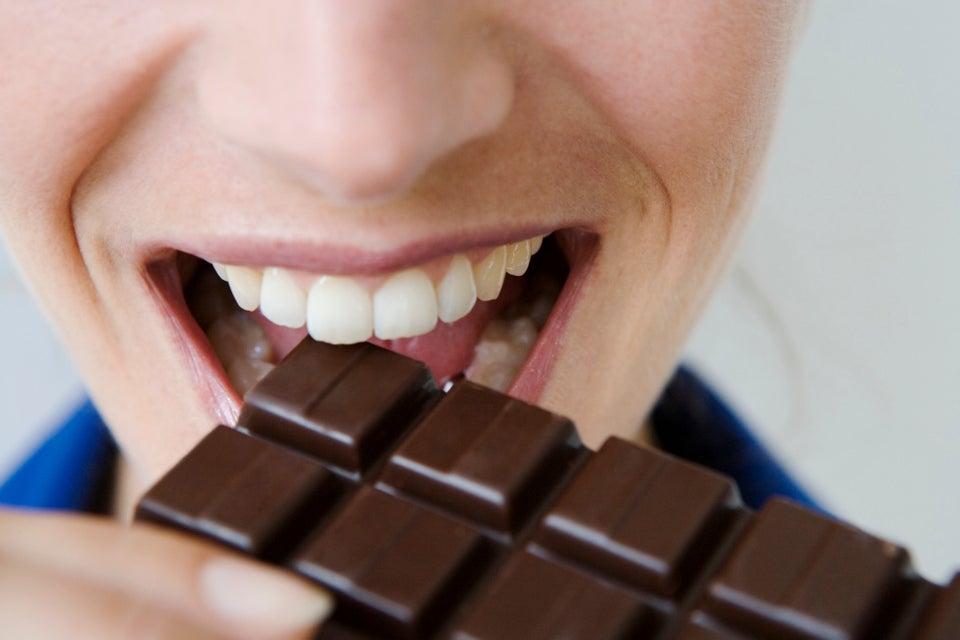 100 Ways To De-Stress