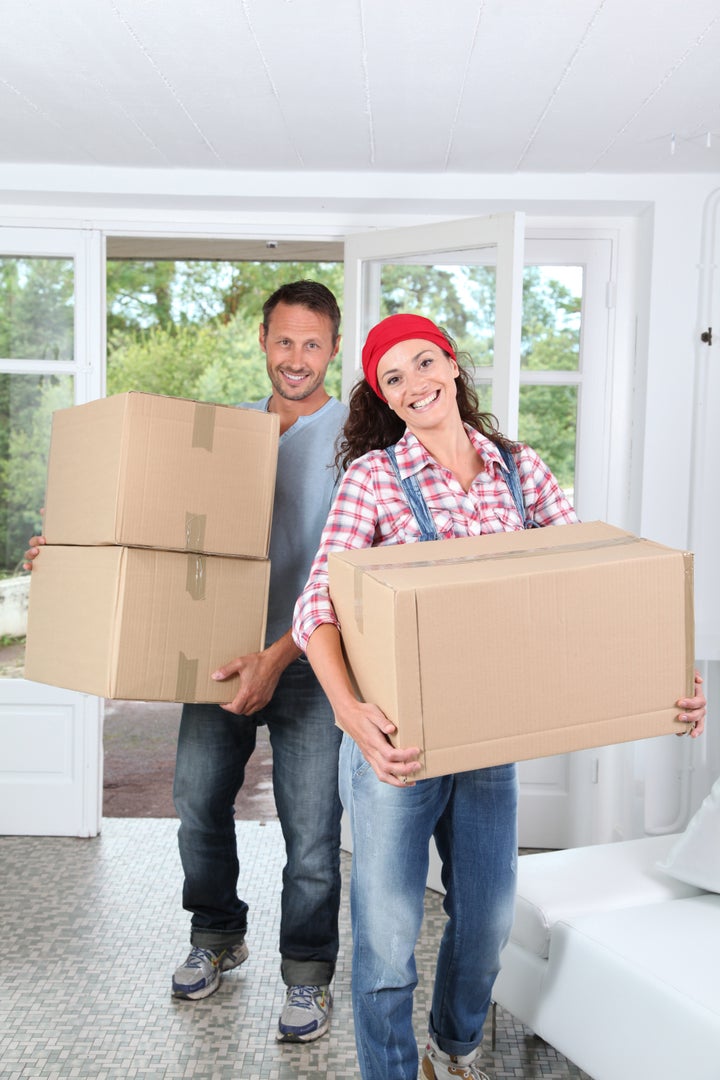 Should you live with your future spouse before tying the knot? Does cohabitation provide a good trial run for marriage or is it just a sign of a lack of commitment? Research evidence on this frequently debated topic has been mixed over the last decade. What does the science say today?
Wendy Manning and Jessica Cohen took a look at recent marriages (since 1996) to see what the latest evidence looks like. There is a lot of evidence to suggest that many couples are cohabiting prior to marriage. The most recent estimates from the National Center for Family and Marriage Research indicate that about two-thirds of all couples live together before getting married. From 1987 to 2008, there has been a steady increase in the number of couples living together across the entire age range.
Manning and Cohen analyzed data from the 2006-2008 National Survey of Family Growth conducted by the Centers for Disease Control and Prevention. The sample includes 2,003 women and 1,483 men ages 15 through 44 who had ever been married since 1996. These data were used to look at the relationship between cohabitation and divorce of first marriages. The sample was about two-thirds white; the average age at marriage was 25 for women and 27 for men. About 60 percent of the sample had a high school degree or less and about 65 percent had grown up in a family with both their biological or adoptive parents.
The results indicate that about 60 percent of men and women have cohabitated prior to getting married. When the researchers looked at divorce among these couples in the seven years following marriage, the patterns were the same for both those who cohabitated and those who did not. For both men and women, regardless of cohabitation, about 20 percent were divorced in the seven years following marriage. Manning and Cohen conclude, "premarital cohabitation was not linked to marital stability for women or men."
But this is not the full story. Couples live together with a variety of intentions. For some, it is a "trial" marriage and for others, there is less of a commitment to the relationship. About 60 percent of men and women indicate that when they cohabitated, they were engaged or planned to get married; the other 40 percent had no plans for marriage. So how do these couples differ? The general result is that those couples with plans for marriage who cohabitated were less likely to get divorced than cohabitating couples with no plans for marriage.
Here we have to look at men and women separately to understand the results. What else do we know about these women who began cohabitation with no plans for marriage? These women generally had other characteristics that make them at risk for marital instability. For example, they were more likely to have had a premarital birth, grew up in single or stepparent families and had less education.
Interestingly, women who benefited most from cohabitating with plans for marriage were more likely to be those who faced greater risks of divorce. This group included black women, women with a premarital birth, and those with less than a high school degree. In short, it seems that for women with a personal history of risk factors for divorce, entering a committed cohabitating relationship was a positive step towards a stable marriage.
So what about men and cohabitation? For men, commitment to marriage prior to cohabitation had no relationship to the likelihood of divorce. These results suggest that cohabitation may mean different things for men or that commitment for men in relationships follows a different path. Manning and Cohen note that this onetime assessment of commitment does not give us a very deep insight into the ways in which men and women view commitment during cohabitation. A more in-depth study of commitment is necessary to understand this process.
This study does provide the best evidence to date about the influence of cohabitation on marital instability. As cohabitation becomes more commonplace, its overall effect on marital outcomes is less important in general, but future studies of this issue need to look more carefully at specific types of couples and the commitment process throughout the developing relationship.
Related