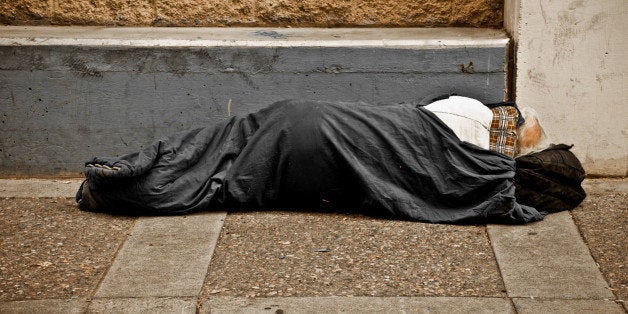 Back in January, Colorado's new secretary of state, Wayne Williams, suggested that people who register and vote on Election Day should present a "Department-of-Revenue-issued ID."
Williams made it sound like this would be a snap for voters: "And it's important to note that in Colorado, IDs are free to anyone who's indigent. Anyone who's poor, anyone who's elderly, can get a free ID," Williams told Colorado Public Radio's Ryan Warner Jan. 11.
"My office issues [free IDs] on a daily basis in El Paso County," said Williams in a don't-worry-about-it tone of voice.
But in reality, especially if you're old or indigent, getting an ID is often neither easy nor free. With the Colorado State House debating bills that would require IDs for voting, now is a good time for Warner to air some of the facts that run counter to Williams' simplistic view.
The core problem is that, while an ID itself is free, through the Department of Motor Vehicles (DMV), the underlying documentation required to get an ID can be expensive to obtain and time-consuming to assemble.
As required by law, Denver Human Services, for example, offers a coupon for a free ID if you're homeless. But if you don't have citizenship documents, you have to go to a nonprofit "partner" organization for help, according to Julie Smith, Communications Director at Denver Human Services.
"We recognize that this is a challenge to navigate, especially if you have to obtain a birth certificate," said Smith, adding that transportation alone is a "big challenge" for people who are homeless.
Metro CareRing is one of Denver Human Service's partner organizations that helps poor people get their citizenship documents together -- at no charge.
"I often refer to our staff person who works on this as, affectionately, a 'detective' because people come to us sometimes not even knowing their birth place or all of their birth circumstances," said Lynne Butler, Executive Director of Metro CareRing, echoing others in the field in Denver. "They might say they think their mother was incarcerated in the state of New Jersey. Our staff person will begin from a place like that and spend a great deal of time and investigation finding the material and ordering the proper identification documents that come from the state for that birth certificate. So it's a paper-trail process, and expensive."
But funding the project now, even without more people potentially requiring IDs for voting, is thin.
"We've had to turn away people," said Butler, who says her organization provides more documents for the poor than any other nonprofit in Colorado. "And to think that we might have more people in need of documents now because of [voting requirements] is an alarming thought.
"Right now, we're struggling to find the funding that we need," says Butler. "We had to cut back recently, because some of our funding -- in fact, our major funder -- cut back." Butler says a "collaborative ID project," with Denver Human Services, Colorado Legal Services, Colorado Coalition for the Homeless, and Metro CareRing, works together to help poor people who face different types of obstacles in getting ID documents.
The IDs that poor people obtain with the help of nonprofits like Metro CareRing serve many purposes, Butler points out, reflecting the widespread belief that getting an ID is a critical part of anti-poverty efforts, even it's difficult to get IDs. You need an ID to pick up mail, rent an apartment, get Medicaid and other public benefits, open a bank account, get a job, see a doctor or get medicine from a pharmacist. Sometimes you can work around the ID requirements, but people like Butler say an ID is a necessity of life.
And she hopes somehow, someday, everybody will have an ID.
But as of today, that's nowhere near the case. And the resources aren't there to change that reality anytime soon, as the government agencies, including DMV itself, and nonprofits that help poor people get IDs are at or near capacity.
And the number of people with no IDs appears to be in the staggering range -- especially when viewed from the comfortable perspective of those who have little or no contact with indigent or poor people.
Still, you'd have to think the percentage of unregistered voters (over a half million in Colorado) without IDs would be higher than the percentage of registered voters with no IDs. This means Colorado could easily have tens of thousands of people who are not registered to vote and do not have government-issued identification.
The Department of Motor Vehicles issued a total of 23,458 free ID cards in 2014, with nearly 18,000 of those going to people over 64, according to data supplied by the Department of Motor Vehicles. About 2,000 were distributed at no charge to a holder of a county coupon, most likely indicating homeless or indigent status. Another 1,800 were issued at no cost to the Department of Corrections.
So when you explore the world of getting identification cards for the poor, what you find out is that it's a huge problem without a simple fix, especially with current resources.
Here in Colorado, if a law passed requiring a person to have an ID to register to vote on Election Day, as proposed by state house Republicans, it would clearly be impossible for some people to get an ID card if they decided to vote on Election Day itself. And it might be impossible even if they planned months in advance or longer.
Colorado voters currently can register to vote with a variety of documents if they don't have a driver's license.
The barrier to voting that we'd expect here if photo IDs were required comports with national studies. A Loyola University study found that while some votes would be voided by a photo ID, tens of thousands of people without IDs would be disenfranchised. This confirms a Brennan Center for Justice study citing research that voter-identification laws "disproportionately harm minorities, low-income individuals, seniors, students, and people with disabilities."
So when Colorado Secretary of State Wayne Williams hits the media circuit and implies it's easy for poor people to get an ID, reporters should be sure to offer up the other side, invisible as it is to most of us.
What it comes down to, Mr. Williams, is this: Do you want homeless people to vote?
Popular in the Community