The Book: God's House Calls: Finding God Through My Patients by Dr. Jim Roach, M.D. (RRP International Publishing)
"Do you believe in Miracles?"
-Al Michaels (when the United States Olympic Hockey Team defeated Russia in 1980)
"I literally can't talk highly enough about how much I think you are doing really good stuff in the world."
-Jack Canfield, author of Chicken Soup for the Soul, about Dr. Jim Roach
Dr. Jim Roach was the answer to a prayer that I didn't know I was praying.
I wrote the forward to God's House Calls, but one of the most important things I ever wrote was an email on July 15 at 4:08 a.m.
I had been Dr. Jim's patient a few years previous, but gave my time slot to a friend with stage four cancer and I never got back to seeing him again.
I was a desperate man when I wrote that four a.m. email.
I wrote, "I am writing because I need your help. As of today, my weight is 373 pounds and my BMI is over 50. I have other diseases that you helped me treat: Sleep Apena, Diabetes and High Blood Pressure."
Jim responded and then said: "I have 23 patients with near death experiences and 100 more that shared spiritual stories. Intend to explore a book sharing those stories later; they have changed my perspective on life."
I said, "Do you have a publisher for your book? I am the owner of a book publishing company, RRP International Publishing. We are extremely selective in who we add as an author, but your book idea is a winner and one we would be interested in."
As Humphrey Bogart said, "that was the beginning of a beautiful friendship."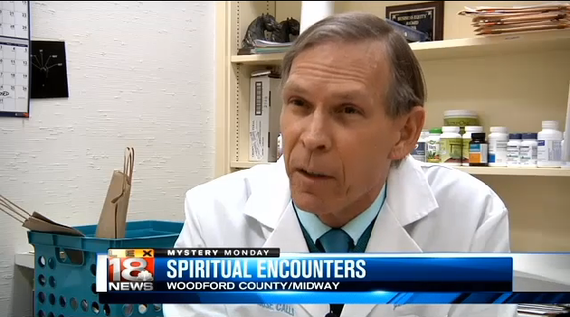 Move up the clock to April 1, 2015.
I got on the scale and weighed 295 pounds. Eighty-two pounds lighter than the day I wrote that email. The first time since Bill Clinton was president that I have weighed less than 300 pounds.
I no longer have diabetes, I walk a couple of miles a day, my blood pressure is 120/70 and I have more energy than any time in my adult life.
Dr. Jim put the forces in play to make that happen.
On that same day, April 1, you could look at the Amazon bestseller list.
The number one bestseller in Holistic Medicine was God's House Calls by Dr. Jim Roach. The number one best-selling new release in Alternative Medicine was God's House Calls by Dr. Jim Roach. The number one best-selling hot new release in Healing is God's House Calls by Dr. Jim Roach.
The book was number one in four categories and on the top bestseller lists in numerous other categories including Health, Fitness, Dieting, Professional and Technical books. It was barely out of the top 100 in the overall nonfiction category.
The previous night, Dr. Jim had an invitation only, kickoff event for his book that drew over 400 people and packed every nook and cranny of the historic Holly Hill Inn.
Dr. Jim Roach, a first time author in tiny Midway, Kentucky, wrote a book that is an absolute monster success.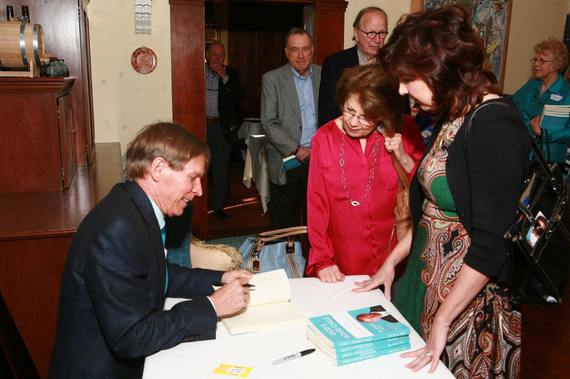 Unlike most people, including myself, Dr. Jim is not motivated by fame, glory or money. He is giving all of his proceeds of the book to charity. Jim wrote this book because he has a heartfelt message and wants to touch as many people as possible. Nothing more, nothing less.
If you have ever been one of Dr. Jim's patients, you know that healing is what he is all about. I've heard from so many people who have told me that "Dr. Jim saved my life" that I start to think that the miraculous is commonplace.
The whole concept of miracles is something that I am still getting my arms around. I had major ones happen in my lifetime, but the first time I ever shared them in public was when I wrote the forward to Jim's book.
I would have to define my faith and spirituality as extremely shaky on the July 15th day when I woke at four a.m. to write an email to Dr. Jim. To quote Harry Truman, I thought that "people who pray the loudest are the ones you lock your henhouse from," and I was as disconnected from prayer and the spiritual world as I could get.
That changed. Being around a man like Dr. Jim Roach rubs off on you. He is such a great role model that you want to live your life the way he is living his. And you want to pray for others, just like Jim has prayed for you.
The people Jim writes about in the book had very obvious miracles occur in their lives. What happened on July 15, 2014 was truly a miracle, but it takes some reflection to figure it out.
I got up in the middle of the night and sent an email to a doctor I had not seen in a couple of years. He responded by offering to help me, but also mentioned that he wanted to write a book, even though he had never written one before. I immediately responded that I knew it would be a hit and that I wanted to publish it.
The book is a hit and making a huge difference in people's lives. I got a chance to be "reborn" in both a physical and spiritual sense. All as a result of that one email.
I know about probability. My father was a professional gambler and I have written several books about lottery winners. The odds of the July 15 sequence of events occurring would have to be a trillion to one.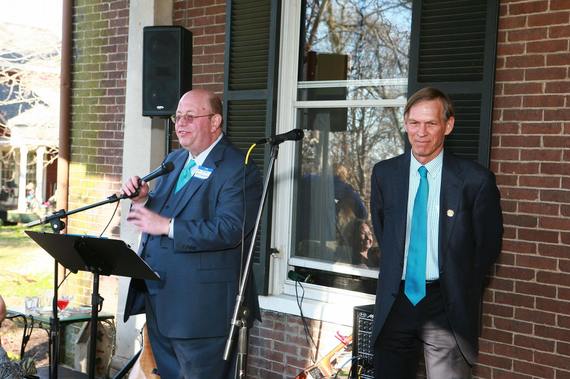 So to answer the Al Michaels' question, "Do you believe in miracles?"
My experience with Dr. Jim tells me that they have occurred in my life.
I'm not the only person in Dr. Jim's life who has experienced a miracle. Roach discusses over two hundred different situations in his book, where people had messages from the dead or near death experiences.
Since the book has been released, Dr. Jim and our publishing office have received at least 200 more people who want to share their own stories or were inspired by Dr. Jim's book.
During the course of the time that I have worked with Jim, he and I have developed a close friendship. What I particularly admire is his courage.
It would have been easy for Jim not to write the book or to pick a safer topic, like his expertise in alternative and holistic medicine. Spirituality is not a topic that everyone wants their doctor to talk about.
Jim approaches the topic from a medical perspective. He wants people to not be afraid to talk about their spiritual experiences and not to have a fear of death. His book gives valuable evidence about the afterlife being a good place.
And that living in this world without fear produces a better quality of life.
The book is a fascinating read. Many people report that they will read the book in a day or so and purchase several copies for their friends and loved ones. It is definitely a book with a message.
From a man who has a lot of interesting things to say.
Don McNay, CLU, ChFC, MSFS, CSSC is a structured settlement consultant, a best-selling author and the Chairman of RRP International, which published God's House Calls.
Popular in the Community