Do you know someone who has delayed retirement? What about someone who doesn't have sufficient retirement savings? Or someone who has found questions of age has eclipsed their experience and knowledge during job interviews? If statistics are anything to go by, most of us can answer yes to at least one of these questions.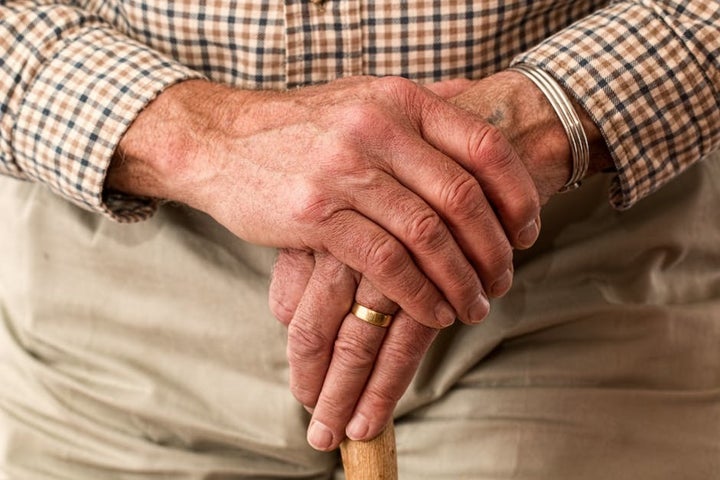 More than 1 in 3 Americans between 65-69 worked at least part-time in 2013. Increasing life expectancy, health, and the lasting impact of the "great recession" have caused many Americans to continue working past traditional retirement age.
Rising health care costs, poor savings habits (1 in 3 Americans have nothing saved for retirement), and a depleted Social Security trust have also created a perfect storm that finds more than a third of Americans now expecting to work in retirement.
Retirement is a huge milestone in one's life, a period of respite and enjoyment after spending years contributing to the economy and taking care of your family. As work becomes a reality for many retirees, it is incumbent upon us to find the best solutions through which they can utilize their skills and contribute to their own retirement fund as our collective knowledge.
According to Sushma Sharma, CEO and Founder of Konversai, for older workers attempting to enter a traditional workforce environment, the odds are daunting. 64% of workers age 55 or older say they have experienced age discrimination at work, with age discrimination complaints making up 22.5% of all workplace discrimination complaints in 2015. And yet many will continue to slog through the traditional corporate structure, being passed over for promotions, relegated to lesser duties, and being forced out of the workplace.
A lawyer turned entrepreneur, Sharma worked as a corporate lawyer before turning her passion for teaching, technology, and connecting people globally into the world's first human knowledge marketplace. Fortunately, some older workers have found respite in the rapidly growing "gig economy" center. Because freelance work allows workers to set their own rates, times, and fees, this avenue offers fewer challenges than the traditional interview process. And with the globalization of the web, they can woo a wider gamut of potential client-employers through services similar to Konversai, increasing the odds of finding work.
Since most workers past retirement age have likely dedicated decades to a career, maybe even multiple careers, they have undoubtedly accumulated a wealth of knowledge and skills over the years that could be of benefit to the next generation. While the traditional corporate structure may not value such insights, plenty of people are willing to pay for online guidance in everything from doing their taxes to planning a vacation. This allows older workers to tap into their diverse knowledge base and offer their skills and services on a one-on-one basis, directly to the customer. Those with specialized skills that they no longer practice – say a surgeon or a mechanic - will likely find a ready audience online ready to pay to learn.
A global audience may also mean that skills widely prevalent in the US may translate to a sought-after educational opportunity abroad. Plenty of these consumers seek English lessons, basic business etiquette, or even guidance on trips to the US--all areas that the average retiree may have knowledge of.
There is, of course, a tech barrier to cross with this method of generating income. Fortunately, many sites have emerged to make building a freelance job easier, and most of them don't involve driving for Uber. While a basic knowledge of the web is crucial, most websites that facilitate the gig economy will have easy payment, time tracking, and profile building tools all set up. Basically, if you can create a Facebook profile, you can probably start setting up a profile on one of these sites.
The important thing to remember is that when returning to work during retirement is necessary, it is important for older workers not to be discouraged by the negative stories percolating about their prospects. If they take the time to evaluate all their skills and all the avenues in which those skills can be applied, they might find that beyond traditional 9-to-5 jobs there are plenty of different opportunities to supplement their income. Why let decades of skill and knowledge go to waste when there is probably someone looking for a patient, skilled, and experienced teacher for just about everything under the sun?
Related
Popular in the Community