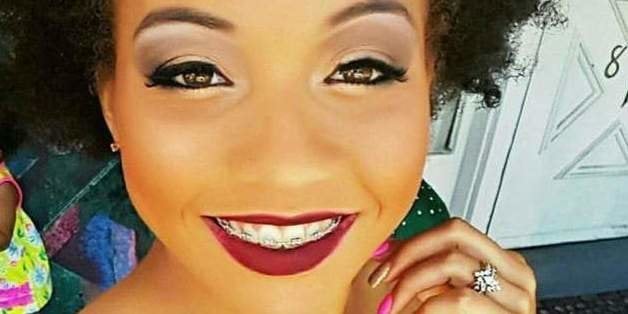 Korryn Gaines , who was shot to death after a five-hour standoff with police and SWAT officers in Randallstown, Maryland, had prophesied her own demise. In a sixteen-minute video clip taken during an earlier traffic stop, Gaines refused to surrender her vehicle and instructed her five-year old to take her phone and film the police. After she kissed her son, as if to say goodbye, she tells him: "Don't cry. And you better fight." She also tells the police if they lay a hand on her they will have to kill her.
A few months ago, this behavior probably would have seemed totally irrational and most likely indicative of mental illness, especially considering the risks to her son and infant daughter, who were in the backseat. A few months ago, most probably would have believed that Gaines' best course of action was to comply with the police in order to get herself and her children home safely.
Now after these and so many other deaths of black women and men killed during minor traffic stops, killed for selling loose cigarettes, or found dead in jail after failing to signal a lane change, Gaines' defiance may gesture toward a desperate tipping point: that the system is so corrupt there is little distinction between notions of legal and illegal. It may also mark the mounting fear that for black people there is little chance of survival during even the most routine police encounters.
Some will dismiss Gaines' militancy as indicative of some kind of clinical paranoia or police phobia, but historically we have examples of black women boldly deciding to disregard racist laws, systems, and social structures. The women who lived outside of the law did so despite the severity of the consequences. Similar to Korryn Gaines, they were ready for combat. Moreover, that Gaines suffered from neurological damage as well as bouts of depression and mood swings does not diminish her critique of deadly racism in the justice system.
Too often we have seen evidence that complying with police officers is no guarantee that black humanity will be respected. Running does not work either. Recall Walter Scott, shot in the back as he fled an officer in South Carolina and Rekia Boyd, shot in the head as she and her friends walked away from an off-duty Chicago police detective.
Innocent children also risk deadly police violence, whether it's a seven year old asleep at grandma's house like Aiyana Stanley Jones or a boy playing with a toy gun in the park like Tamir Rice.
Officers who use excessive force or who have kill unarmed African Americans are rarely punished. Few are even indicted. When they are, even prosecutors like Marilyn Mosby can't win. Freddie Gray, 25, died of "severe neck injuries" while handcuffed in the back of a police van in Baltimore, but no officers will be held responsible.
Moreover, that Facebook deactivated Gaines' account as she sought to document police conduct during the fatal standoff is also deeply disturbing. Fraught though it may be, social media has been critical in exposing police brutality.
And right now, we need more transparency, not less. We also need leaders with the conviction to implement criminal justice reforms such as holding those in law enforcement accountable for brutality and murder. We need to remedy practices that permit armed white suspects to be arrested, unscathed, while black mothers like Gaines are killed with their young nearby.
And officers who are supposed to protect and serve should not be using military grade weapons and tactics on civilians at all, let alone for things like exercising their constitutional rights or even for having warrants for traffic violations.
It is too late to save Gaines's life but it is not too late to grant her and other black victims justice. Maybe if we can do this, all will not be lost.
Support HuffPost
Every Voice Matters
Popular in the Community