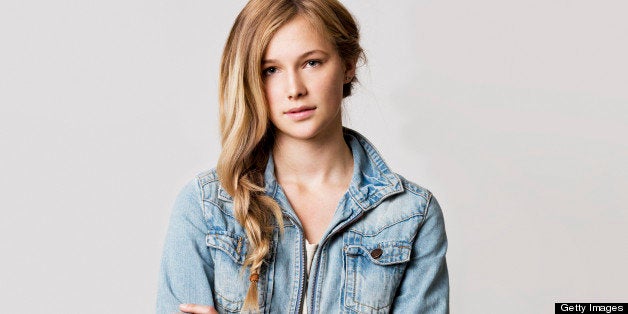 In my experience working with teens, I have become well-aware of the fact that many teens become curious enough to glimpse at pornography. After all, they are curious about all things sexual and hormonally driven and, of course, about all things that tend to be off-limits. Parents ask me all the time if watching some porn will lead their teens to think that sex is aggressive and exploitive. Up until now, my answers have been based on the experience of each individual teen. I am delighted, then, to share the results of a new study that looked at the relationship between watching porn and engaging in sexual activity.
In the results of this study done by Gert Martin Hald, Ph.D. and colleagues at the University of Copenhagen in Denmark and published in the online Journal of Sexual Medicine, looking at sexually explicit materials was NOT the best predictor of sexual behavior in a group of 4,600 males and females between the ages of 15 to 25. A very important predictor, however, was the individual temperamental style of the individual. Teens and young adults whose personality was characterized by what psychologists refer to as "sensation seeking" or who have a high comfort level experimenting with risky behaviors were more likely to experiment with a variety of sexual behaviors in this study.
I would like to explain "sensation seeking" a little bit more fully. You know those friends of yours who love roller coasters and like hiking on the steepest mountains? Yep, they are considered high on the sensation seeking scale. Now what I would like to know is whether or not you can predict your teen's probability of engaging in frequent and early sexuality by how adventurous they are in other areas of their lives. I suppose that this will have to be looked at in yet another study.
So what is a parent to learn from the results of this study?
1. Don't panic if you catch your teen looking at porn.
2. Talk to all of your teens -- both risk-takers and non-risk-takers -- about the importance of safe sexual practices.
3. I am still convinced that there is nothing good associated with frequent exposure to porn. Check your teen's viewing history on their electronic technology.
4. Talk about sex frequently so that it is less likely to take on a "forbidden fruit" quality.
5. Talk to your teens about how to handle peer pressure so that they are able to say no to sex despite pressure to engage.
6. Get your teens involved in lots of positive activities that build their self-esteem, because positive self-esteem leads to less susceptibility to peer pressure.
Please talk to your teens about the body, heart and mind connection involved in physical intimacy. Few teens are aware of how emotionally connecting sex can be.
Related