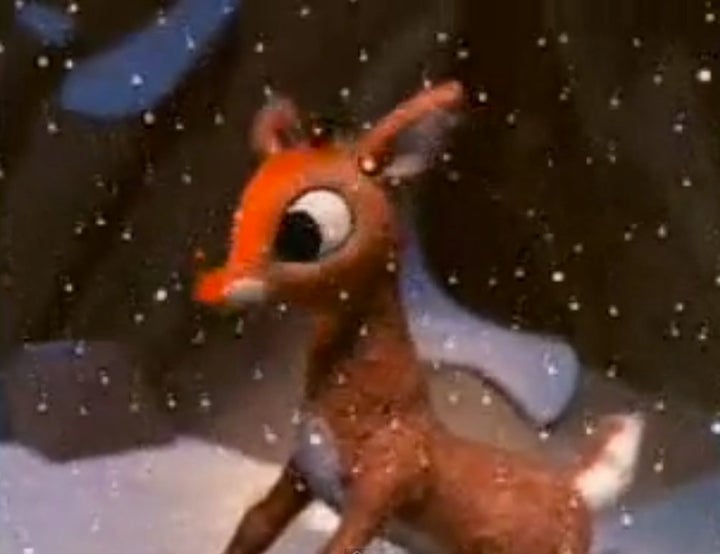 The holiday season is here, and with it comes the reappearance of classics like "It's A Wonderful Life," "Miracle on 34th Street," and the 1964 film "Rudolph The Red-Nosed Reindeer."
"Comet is saying to children, don't ever play with this reindeer again," George Giuliani, professor of special education at the C.W. Post Campus of Long Island University, said in the debate. "And he tells him to go home and he bullies him and mocks him, and the other kids start mocking him. Can you imagine if your child's teacher said to the class 'Don't ever play with this child again'?"
Bullying in "Rudolph the Red-Nosed Reindeer"? Giuliani seems to think so, and his argument according to Mediaite, comes in the end of the movie between Santa Claus and the reindeer himself.
"Santa Claus is saying, 'You cannot be on my team because you have a disability.' Now, at the end, [Rudolph] helps Santa Claus get through the snowstorm. Because he has done something extraordinary, he is finally accepted."
After much back-and-forth, host Gretchen Carlson put an end to things, exclaiming "It's a cartoon!"
On Friday, conservative pundit Bill O'Reilly took another aim at the holiday season by criticizing Rhode Island governor Lincoln Chafee for erecting a "holiday tree," calling it "amazingly dumb."
The news organization also claimed to be "winning the war on Christmas" in a Fox Nation bog post, citing Walgreens as proof:
"Walgreens is the latest store to return to explicit references to Christmas, switching its position a day after some Christian groups threatened to boycott over its generic holiday wording.

The American Family Association and the Liberty Counsel—Christian groups that maintain lists of "naughty" and "nice" retailers based on which stores reference Christmas—applauded Walgreens' switch, along with several other big stores who are coming off the naughty list for the first time in years."
REAL LIFE. REAL NEWS. REAL VOICES.
Help us tell more of the stories that matter from voices that too often remain unheard.