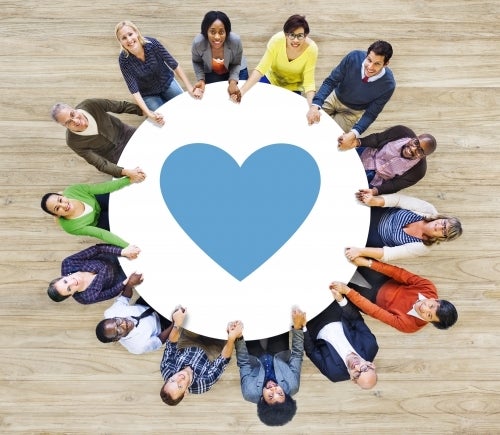 Working in senior care for over ten years, I've noticed that the government tends to favor non-profit businesses over the businesses that earn profits. Maybe its not just senior care but all industries that work with people — especially the companies that rely on federal grants and funding.
Some of that changed when Medicaid added the waiver programs, that's when for profits agencies and businesses were invited to participate in providing care to older adults at home and in the community. However, not all professionals see the discrepancies of favor. A few of the Seniorcare.com Aging Council members do not while some of them do agree.
The federal and state grants usually favor not for profit agencies and organizations. Do you believe it's the reason many private businesses are not involved in the aging industry? Some report it's because "seniors" aren't a sexy market, while others say it's because the government shies away from collaborating with for profit entities. What's your take on it?
Rhonda Harper, Penrose Senior Care Auditors, "There are actually a lot of private businesses in the aging industry, the majority of care are provided by them. But, because of this grant focus and misconceptions some people feel it is all non-profit or government-agency based. We have to think more collaboratively and educate people on what is (and what isn't) available. We need public and private sectors and varied people helping."
Donna Schemmp, Elder Care Specialist, "I would look at resources for three groups: the poor who qualify for Medicaid and have services provided through government programs; the rich who can afford to buy services such as geriatric care managers, caregivers, restaurant delivered meals, etc. And then the rest--those too rich to be poor and too poor to be rich. This group is often neglected and are most caught unprepared for the costs of aging."
Caryn Isaacs, Get Health Help, "I like that there is a public and private option. There is no one size fits all answer for how people prefer to live. It is important for public options to be there as a safety net. But, private needs are as varied as choosing a place to live and how. Other issues such as privacy concerns, cultural differences, social and medical needs are best left to private enterprise without government intervention."
David Mordehi, Advise and Protect, "If there was more support from the federal government, it would no doubt attract more private businesses into the aging industry. Most successful business professionals don't care about sexy, they care about profits - where there are profits to be made, there are businesses that will compete."
Dr. Eboni Green, Caregiver Support Services, "No, more than anything it relates to healthcare not being viewed as a business per say. So that building strategic partnerships become convoluted. If funders and partners do not see a clear road to benefit seniors they will more than likely fund a program themselves rather than partner. Funding and partnerships are all about being able to clearly see the benefit of the partnership."
Margo Rose, Body Aware Grieving, "Seniors are perceived to be lower income and less tech savvy. Plus many of the services and products they need are very practical and not "sexy". Unfortunately there is a lot of truth to both those generalizations. Hopefully the private sector will step up because the incoming president does not appear to support nonprofit organizations."
Stephen D. Forman, Long Term Care Associates, Inc., " It's too soon to write off the enormous cultural influence of the Baby Boomers (even as the Millennials pull up the rear in more sheer numbers). Marketers and private companies have been following Boomers like the tail of a dog, catering to their needs and wants. As Boomers enter the age of "retirement, LTC and longevity," this is where the dollars are."
Calling all HuffPost superfans!
Sign up for membership to become a founding member and help shape HuffPost's next chapter
This post was published on the now-closed HuffPost Contributor platform. Contributors control their own work and posted freely to our site. If you need to flag this entry as abusive,
send us an email
.