"Max was a dreadful sleeper," Rebecca Ilie, a mother from Australia, told The Daily Telegraph. But after sleeping with the doll, "His sleep was dramatically improved within days and by three weeks he was sleeping through the night."
The doll's secret is a sound box in its chest that plays a recording of a real mother's breathing and heartbeat on an eight-hour loop.
"The Lulla doll design is based on scientific research on closeness, kangaroo care, the effects of heartbeat and breathing sounds and the effects that smell, sight and touch have on babies and small children," Eyrún Eggertsdóttir, founder and CEO of RóRó, the Icelandic company that makes the doll, previously told The Huffington Post U.K.
"Research tells us when babies hear these sounds, they tune into them and start following the rhythm that they hear," said Eggertsdóttir, who is also a mother of two. "When babies feel more stable and calm, it helps them to fall asleep and stay asleep for longer at a time," she said.
The dolls were created with the intention of helping babies and young children sleep, but there's no defined age limit, Eggertsdóttir said.
The dolls also come with a set of velcro straps, so that they can be attached to a crib, bed, shelf or car seat so that newborns and infants can sleep near the doll without it being loose in the crib with them (as current guidelines recommend, soft toys should not be placed in a baby's crib because of risks of Sudden Infant Death Syndrome and other injuries).
Today Show editor and mother Meena Hart Duerson was not convinced that the Lulla doll would work.
"Was this really the magic bullet?" she wrote in an article for Today. So, she decided to put the plush "miracle worker" to the test for a Today Show segment, which you can watch above.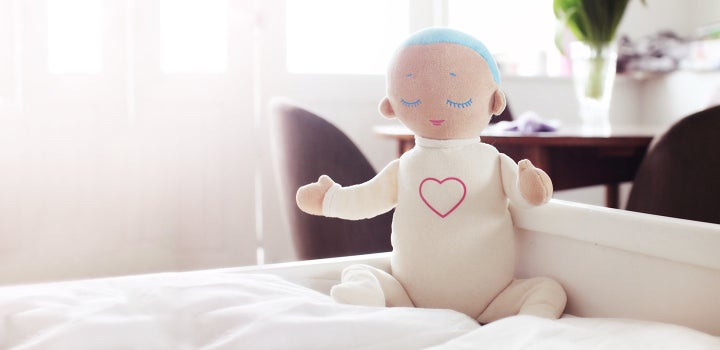 "I tried it out on my baby who's super cute, but a nightmare when it comes to taking naps," Hart Duerson said. "I was willing to try anything."
And just to make sure her son wasn't an outlier, she recruited a few babies from the neighborhood to try out the doll, too.
Her conclusion: "The Lulla doll didn't turn out to be magical for me, but that doesn't mean it won't be for you."
Watch the video to see what Hart Duerson's son and other babies do with the doll.
Sarah DiGiulio is The Huffington Post's sleep reporter. You can contact her at sarah.digiulio@huffingtonpost.com.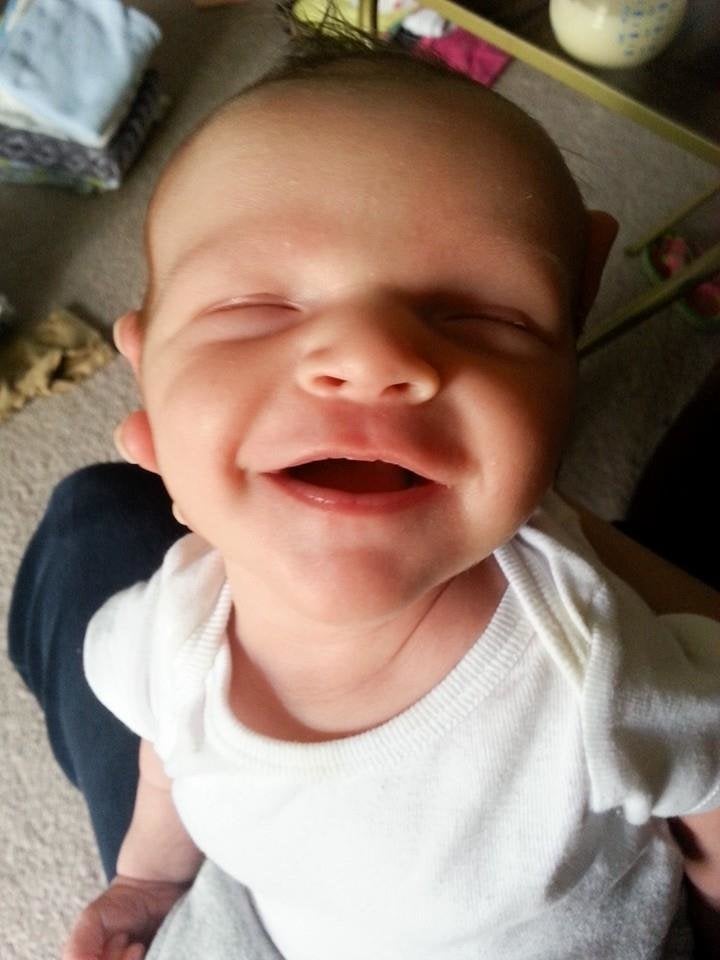 Smiling Babies