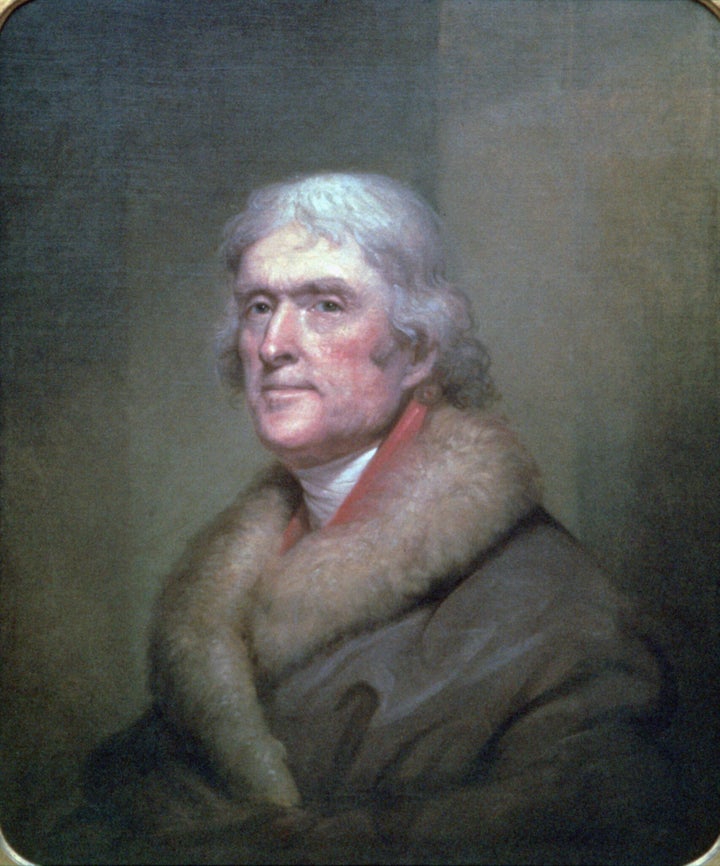 Today, in cities across the country, public events will mark the National Day of Prayer 2010.
There is no problem when Americans -- including public officials -- gather to pray. In fact, for people of faith, every day should be a day of prayer. Questions properly arise, however, when the government, by an official act of Congress, urges citizens to engage in a religious exercise. As citizens, Americans share a long history and proud tradition of religious liberty. As individuals with diverse beliefs, however, Americans do not share a common religion or participate in the same religious practices. A day of prayer might be appropriately encouraged by our country's various religious leaders -- but it should not be called for by civil magistrates, Congress, or even the president.
As the principles contained in the first 16 words of the First Amendment make clear, government shouldn't be in the business of telling the American people what, where or when to pray, or even if they should pray. The national prayer proclamation conflicts with the model of religious freedom embraced in the United States long ago. That model has protected religious expression of all types, and created a healthy and nourishing environment for religious practice. As a result, religion in America has flourished, and it is diminished -- not enhanced -- when government intervenes in matters of faith and religious practice.
The origins of the National Day of Prayer date to 1952, when Congress passed a joint resolution, signed by President Harry Truman, setting aside one day a year (other than a Sunday) for prayer. Since then, presidents have proclaimed a day for prayer. While not all presidents have issued proclamations, most have. Still, the idea was controversial from our country's founding, especially for those best known for dedication to religious liberty.
Thomas Jefferson, author of Virginia's Bill for Establishing Religious Freedom, refused to issue a thanksgiving proclamation, believing it to be unconstitutional and unwise. Jefferson opposed the government's "intermeddling" in religious doctrine, discipline, and practices. James Madison, father of the Constitution, gave five reasons why a religious pronouncement should not be handed down by civil magistrates. Chief among them was that an "advisory Gov't is a contradiction in terms." Madison wrote that such proclamations tend "to imply and certainly nourish the erroneous idea of a national religion."
The National Day of Prayer became a more formal affair in 1988 after prominent backers complained that their constituencies were unable to organize effectively because the observance was held on different days each year. They sought not only government recognition for the importance of prayer but also a little help for rounding up a mass of folks to participate in response to the proclamation. They pressed Congress for legislation setting up a specific day each year to optimize their long-range planning. Legislation now provides that "the president shall issue each year a proclamation designating the first Thursday in May as a National Day of Prayer on which the people of the United States may turn to God in prayer and meditation at churches, in groups, and as individuals."
Consistent with that legislation, on April 30 this year, President Barack Obama proclaimed that today would be a National Day of Prayer. Obama did so despite a federal district court judge's ruling last month that held that the statute establishing the prayer day is unconstitutional. The Obama Administration has announced that it intends to appeal the ruling.
As church-state controversies go, a congressional resolution and a presidential proclamation establishing a National Day of Prayer do not represent a cataclysmic breach in the wall of separation. After all, there is little if any coercion of anyone's conscience, and most Americans are unaware of the occasion.
But actual coercion has never been the standard for judging whether government has overstepped its bounds in promoting religion. Even if the National Day of Prayer is not held to be unconstitutional, it is certainly unwise.
The proclamation states that "Prayer has been a sustaining way for many Americans of diverse faiths to express their most cherished beliefs, and thus we have long deemed it fitting and proper to publicly recognize the importance of prayer on this day across the Nation."
Indeed, prayer sustains many Americans. In countless houses of worship, in homes with tables of plenty and those where food is scarce, at the bedsides of children being tucked in for the night, and in celebration of each sunrise, people pray. No doubt many gather together to pray for our country and our elected officials. They surely need our prayers.
In the end, religion is best promoted when left to itself -- espoused not by government officials, but by communities of faith. That is the genius of the American tradition of separation: it is designed to promote, not constrain, the free exercise of religious faith in all its varieties. If Congress and the president truly want to promote prayer, they should follow the wise counsel of Jefferson and Madison and keep the government out of it.
Popular in the Community