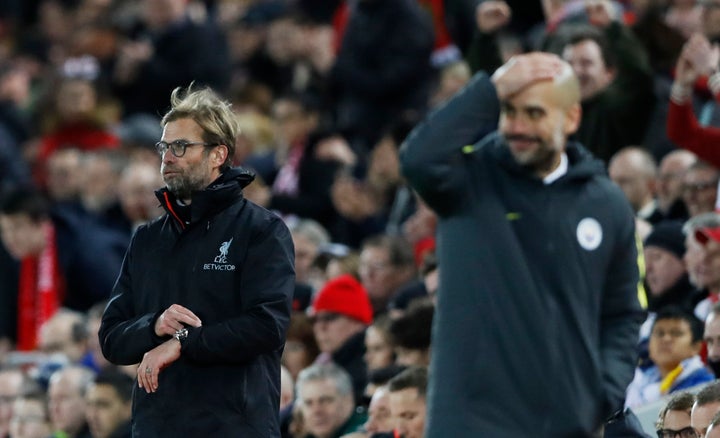 Before I start, I want to clarify the title. This is not a criticism of the foreign managers and players in the Premier League currently. In modern football, big clubs like Manchester United, City, Chelsea, Liverpool, Arsenal and Spurs are always going to attract foreign talent with their vast expenditures and prestige on the largest footballing stage in the world.
The likes of Jose Mourinho, Arsene Wenger and others have made English football better. Not to mention the players. Players such as Cristiano Ronaldo, Carlos Tevez, Thierry Henry, Ruud van Nistelroy and countless others have made the Premier League the most entertaining and competitive league in football.
But I ask the question because it seems like so many clubs try to look for British talent and even when it's there, choose someone else. Manchester City had many options to replace Manuel Pelligrini, a distinguished Chilean manager, if they were looking for a British manager. Unfortunately, none fit the bill. Even those that we would consider to be a higher calibre such as Harry Redknapp, Roy Hodgson and Brendan Rogers were overlooked for the Catalan Pep Guardiola. Don't get me wrong ― Pep has an extraordinary CV and is widely respected by the football world for his accomplishments in Barcelona and Munich.
However, to identify a problem, look at the England national team. Many pundits claim (and it's hard to argue) that England may soon be at a crisis. With so much of the Premier League's top talent coming from overseas, English talent may be hard to come by. Much of the Championship is British talent, with a few exceptions, but only a handful of English players can be classified as standout this season.
Adam Lallana, Dele Alli, Harry Kane and Tom Heaton have been the best performing English players this season. Jordon Henderson is playing well, as is Raheem Sterling and Wayne Rooney who have their moments. Joe Hart has been shipped off to Torino. Think about it. Who's the next generation?
OK, Marcus Rashford, Jesse Lingard, Jordan Pickford, Nathaniel Clyne and maybe Damari Gray (if we stretch our imaginations) make up some of the next generation, but English players don't dominate the headlines. And the market for British talent abroad has never been huge. Gary Linekar, Steve McManaman, David Beckham and Owen Hargreaves are examples of British players who have succeeded abroad. It's hard to find any others. Where will British talent go? The Championship?
Clubs who have British managers tend to be the smaller clubs in England. West Brom, Sunderland, Bournemouth, Swansea, Burnley, Stoke and Crystal Palace are the only clubs in the Premier League that have British managers. Compare that to even just six or seven years ago when more than half of the clubs had British managers (and, coincidentally, more British players). Was the Premier League better then? I'm not sure. It's a tough question to answer.
Will we ever see a manager like Kenny Daglish or Alex Ferguson take the Premier League by storm? Many see Eddie Howe as a contender for the England job in future, but he's not going to get that job as a leap from Bournemouth, especially if they get relegated this season. He needs a top job to prove his worth.
So, we need to think about this. Like, actually think about this. Perhaps there ought to be a quota for each team to have for British players on their roster. Perhaps the FA should encourage clubs to hire British managers and staff with financial incentives. None of these recommendations are all-encompassing answers to a problem that not everyone has admitted exists, but it's food for thought.
Calling all HuffPost superfans!
Sign up for membership to become a founding member and help shape HuffPost's next chapter
BEFORE YOU GO